The vast majority of Canadians are worried Republican candidate Donald Trump will win the U.S. election on Tuesday, believing his presidency would be bad news for Canada.
Eighty percent of Canadians said Trump would be "bad" for their country — the highest number since Insights West began polling on Trump in August 2015, the market research company said.
Even more — 81 per cent — said they were "very" or "moderately" worried about a Trump victory.
There's been an "extraordinary" number of Canadians engaged with this American election, said Mario Canseco, vice president of public affairs at Insights West. Very few Canadians hold no opinion on either candidate, he said.
One third of respondents said the federal government should "seriously consider" severing diplomatic ties with the U.S. should Trump win. That hasn't happened since 2012, when then-foreign affairs minister John Baird said Iran was inciting genocide.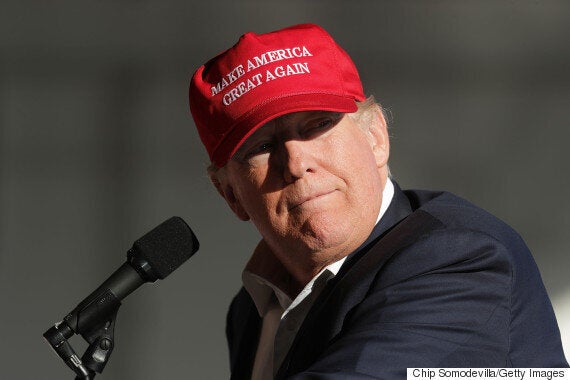 Republican presidential nominee Donald Trump holds a campaign rally on Sunday in Minneapolis. (Photo: Chip Somodevilla/Getty Images)
Women, NDP voters, British Columbians, and Canadians over 55 were most likely to hold negative views of Trump.
While the numbers were much more in favour of Democratic nominee Hillary Clinton, a significant number of Canadians still don't think she's a great choice.
About half said they're worried about a Clinton presidency, with 34 per cent saying she'd be bad for Canada.
However, three-quarters said it would be a "historic milestone" for women around the world if she won. Another 61 per cent said they want current First Lady Michelle Obama to run for the Oval Office.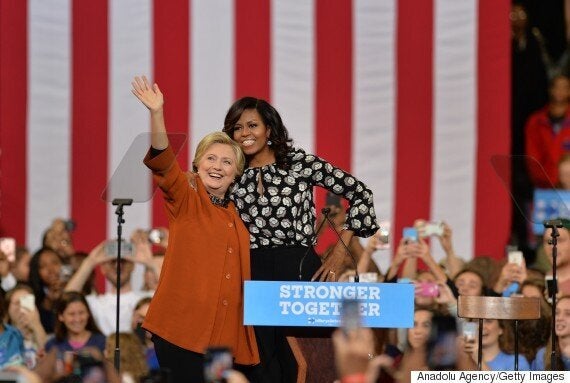 Democratic presidential candidate Hillary Clinton and first lady Michelle Obama are seen during a presidential campaign event in Winston-Salem, N.C. on Oct. 27, 2016. (Photo: Peter Zay/Anadolu Agency/Getty Images)
The study polled a representative sample of 1,005 Canadian adults over the course of two days in October 2016. The margin of error is +/- 3.1 percentage points.
Support for Trump has proven rare in Canada, with less than 20 per cent saying they'd vote for the Republican nominee if they could.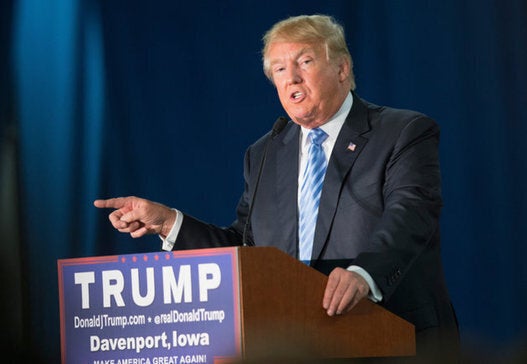 Evolution Of Trump's Muslim Ban