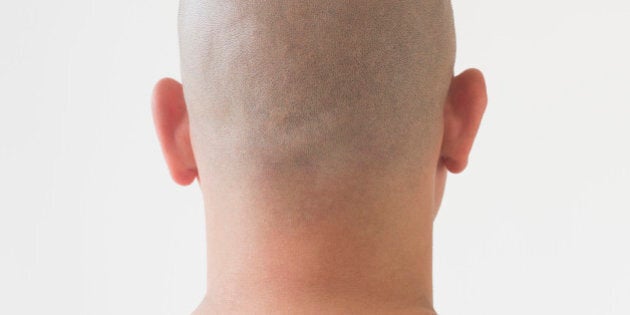 Cancer isn't one disease but is actually hundreds of different ones. With that in mind, we've assembled a list of 10 facts about cancer in Canada that may surprise you — some pleasantly, others not as much. We hope you read something here that helps you protect your health, or that of someone else you know.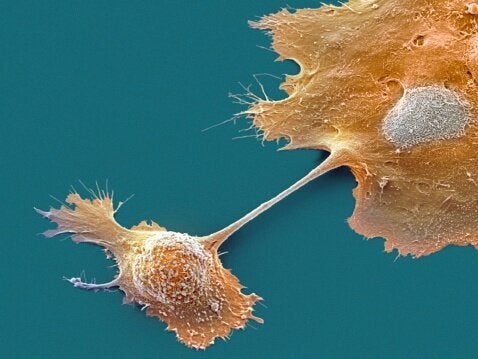 10 Facts About Cancer That May Surprise You
Cancer causes about 30 per cent of all deaths in Canada: On average, 200 Canadians die of cancer each day, adding up to more than 75,000 deaths per year.
4 Types Of Cancers Make Up More Than Half The Cases
Non-Smokers Do Get Lung Cancer
We tend to associate lung cancer with either smokers, or people who have been exposed to second-hand smoke, but those aren't the only people who get the often-deadly disease. According to the American Lung Association, smoking is believed to contribute to 80 per cent of small-cell lung cancer deaths for women and 90 per cent for men, each year. Exposure to asbestos, pollution, and family history are all risk factors for lung cancer that aren't related to smoking.
Marijuana Could Be A Cancer Risk
The research on smoking marijuana and the risk of cancers like lung cancer is inconsistent, but there are some indications that it can increase your cancer risk. Last year, a Canadian study reported that heavy marijuana use could double lung cancer risk. A 2006 study found that pot smoking increased tar exposure and caused changes in the lining of small tubes within the lungs. Marijuana does contains some of the same carcinogens as tobacco, though is often used in small quantities than tobacco is for smokers. Of course, mixing marijuana with tobacco includes the risks of tobacco as well.
Most People Survive A Cancer Diagnosis
Cancer can be deadly, of course, but most often it is not. According to 2003 to 2008 estimates, 63 per cent of Canadians diagnosed with cancer are expected to live for five or more years post-diagnosis.
More People Are Surviving
We're diagnosing cancer more often in Canada, but more people are surviving that diagnosis. According to the Canadian Cancer Society, survival rates for all cancers combined went from 56 per cent to 62 per cent from 1992 to 1994 and 2006 to 2008.
There Is Such A Thing As Too Much Screening
It seems like more information would be a good thing, but there is growing concern about the harms of excessive screening tests. A piece in The Lancet in 2011 reported that many tests, like CT scans, are not recommended for general screenings. Others, like virtual colonoscopies, sound advanced but aren't recommended over older tests like standard colonoscopies either. Screening tests can find cancer that should be treated but they can also find normal growths that could be left alone, and there are risks involved with their biopsy and removal — for example, former Prime Minister Brian Mulroney was in the hospital for nearly three months due to complications from a lung biopsy that found no cancer. Talk to your physician about which tests are most appropriate for your personal risk profile, based on current screening guidelines.
Men Can Get Breast Cancer
There Is No Good Screening Test For The Deadliest Women's Cancer
Ovarian cancer is the fifth most common cancer for women, and the most fatal, according to Ovarian Cancer Canada. Five-year survival rates are less than 30 per cent and it can be difficult to diagnose because its main symptoms (including frequent urination, digestion changes, constipation and bloating) are associated with a variety of possible conditions. On top of this, there is no effective screening tests for ovarian cancer, like Pap smears for cervical cancer, which means it's often not diagnosed until treatment options are limited. Talk to your doctor if you are experiencing any of these symptoms on a regular basis.