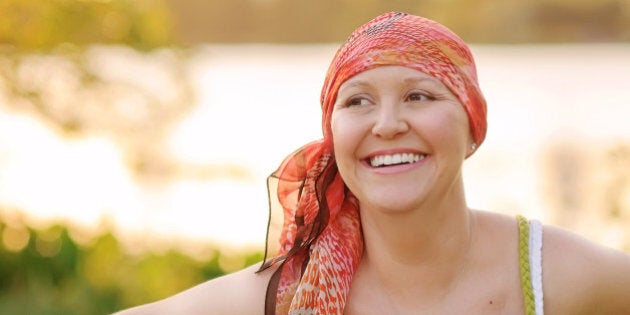 Eleven years ago I was a 39-year-old single mom of two young boys -- five and 10 years old at the time -- living as normal and busy a life as can be expected. I'd learned to live with the skin rash I'd had since the age of 13. Aside from the occasional flare-up, the condition (thought to be eczema or psoriasis) was manageable.
It was in my late thirties that the rash began to severely worsen and my family doctor became concerned. One year, two specialists and a biopsy later, my life was forever changed in one diagnosis: cancer. After 25 years, I had finally learned that the rash on my body was the precursor to a rare form of cancer called for Cutaneous T-Cell Lymphoma (CTCL) that would need to be treated with full-body radiation.
My treatment plan was as unique as my diagnosis. Although the treatment I required is available in Canada, the cancer centre that administers it was undergoing renovations at the time. So, I was flown out to New Haven, Connecticut to undergo nine weeks of rigorous full-body radiation treatment. I was separated from my boys, treated with harsh chemicals and experienced even harsher side effects.
Being away from my boys almost broke my heart. The three of us had always been together, and I could tell it was tough on them. Family and friends rallied to the cause to ensure that I had a caregiver with me throughout the course of my treatment, someone looking after the boys in Calgary, and that they were able to come out to New Haven to visit me while I was undergoing my treatment.
What I didn't realize is that once you have cancer, there is no "old self." I was and am forever changed.
When I returned to Calgary following my treatment, the tough road to recovery began. I was 25 pounds heavier, bald, with no eyelashes or eyebrows, burnt and exhausted. But I was home, I was with my boys. I was informed of what the side-effects of this type of treatment might entail, and it was expected that I would recover within one year of completion.
I thought the next year would fly by as I returned to my old self. What I didn't realize is that once you have cancer, there is no "old self." I was and am forever changed. I didn't physically recover in one year, nor in two. It was eight long, exhausting years of slow improvements. I raised my boys with chronic fatigue and chronic pain, while constantly wondering when or if my hair would ever grow back.
My oncologist attributed my side-effects to the development of a secondary condition post-treatment that slows down the radiation recovery process. Eight years stretched to 10 as I watched my hair slowly grow back and my energy return. Ten years of raising two boys into young men, running and growing my own business, maintaining old relationships and creating new ones, dealing with a new diagnosis of fibromyalgia and trying to get back to my "old self." Ten years of a lot of struggle and a lot of growth.
When a friend and fellow cancer survivor suggested I join her in the inaugural OneWalk to Conquer Cancer benefiting the Alberta Cancer Foundation, I didn't hesitate to register. My commitment to participate in OneWalk started with a desire to raise money, to get in shape and to support my friend -- but as I started my training and fundraising efforts for the event, I soon realized the walk was about much more than that. OneWalk became a way into a community of survivors and supporters that offer more for me than I could have ever imagined.
On June 25, I will join hundreds of fellow cancer survivors and their loved ones in a 25-kilometre walk through the streets and communities of Calgary to raise vital funds for the Alberta Cancer Foundation. June also marks 11 years since my treatment. I am delighted to be able to celebrate this feat with fellow Albertans who have been impacted by cancer, while honouring those who are still fighting or who have lost their battle. Training for OneWalk has been one of my first chances to be a part of the cancer community in Calgary, until joining this community I didn't realize how much I'd needed it.
I am no longer in the process of getting back to my "old self" because she no longer exists.
Through my participation in OneWalk, I've realized that I am no longer in recovery. I am no longer in the process of getting back to my "old self" because she no longer exists. I realize that for me this is as good as it gets.
My current energy levels and my current amount of hair and my current weight are what I am left with. I am filled with gratitude for all that I do have. I am grateful for all of the beautiful things I gained from the struggle with cancer. I have friends I would likely never have met. I make my health a priority. I am more empathetic, tolerant and understanding of the struggles of those around me, whether due to cancer or any of the multitude of challenges that life throws our way. I have taught my sons valuable lessons in perseverance. I am optimistic; I am resilient. Registering for OneWalk has made me realize what all cancer survivors understand: there is no "old self" to go back to, there is only moving forward.
The outpouring of support from friends and family since registering for OneWalk has been quite overwhelming. I met my $1,500 fundraising minimum in just 24 hours, and raised over $2,100 in four days. When a participant registers for OneWalk, we can select which cancer fund our dollars raised will support. It means so much to me to be able to allocate 100 per cent of my fundraising to hematological/blood cancers including lymphoma, leukemia and multiple myeloma.
The money is made immediately available to the Alberta Cancer Foundation to support breakthrough cancer research, clinical trials, enhanced care and the discovery of new cancer therapies at the Tom Baker Cancer Centre, Cross Cancer Institute and 15 other centres across Alberta.
When I walk on June 25, the new me will be walking accompanied by the shadow of my old self. OneWalk helped me to discover who I am today, and that is just one more thing to be grateful for. You can view my OneWalk page here to learn more or donate, or visit onewalk.ca.
Follow HuffPost Canada Blogs on Facebook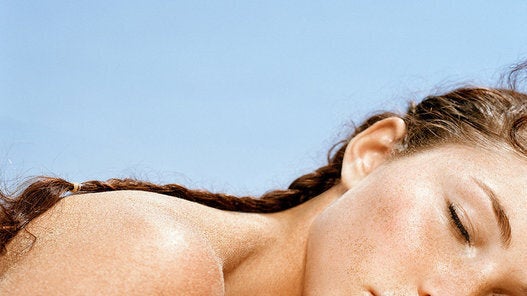 Your Essential Sunscreen (and Skin Cancer Prevention) Guide