Although many viewers were delighted when Carrie dumped Aleksandr Petrovsky and ended up with Big in the series finale, a lot of them were still staunchly pro-Aidan Shaw and couldn't believe that Carrie would choose the guy who was once married to the "Idiot stick figure with no soul," a.k.a. Natasha.
Even "Sex and the City" author Candace Bushnell agrees with the latter.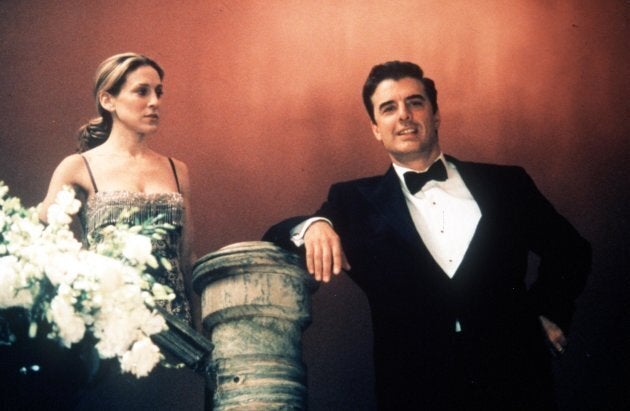 "Well, I think, in real life, Carrie and Big wouldn't have ended up together," Bushnell says. "But at that point the TV show had become so big. Viewers got so invested in the storyline of Carrie and Big that it became a bit like Mr. Darcy and Elizabeth Bennett. They had become an iconic couple and women really related to it; they would say 'I found my Mr. Big' or 'I just broke up with my Mr. Big.' It became part of the lexicon.
"And when people are making a TV show, it's show business, not show art, so at that point it was for the audience and we weren't thinking about what the impact would be 10 years later," Bushnell adds.
Nearly 20 years later, the show clearly has a lasting impact on the collective conscious, as shown by recent quizzes (we'll never tire of the 'Are you a Miranda, Charlotte, Samantha, or Carrie?' quiz), anniversary odes, and think-pieces.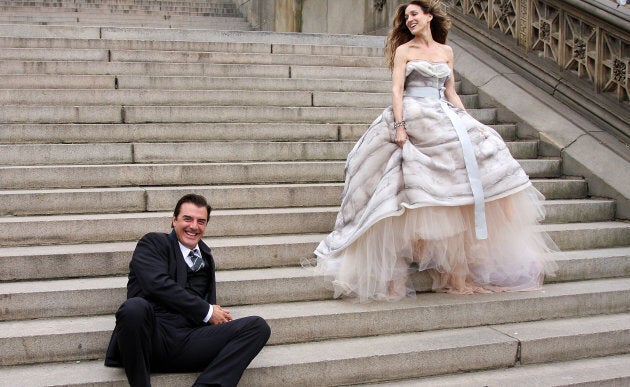 "I actually think the characters would be involved in politics in some way. I think Miranda would probably be marching for human rights and the show would address it in a bigger way," she says. "But at the time, in 1998, everything was on a big upturn. The housing market was coming back, the stock market was going up. I think people worried a bit less. Until 9/11, it was a fairly carefree time, at least compared to today."
I think, in real life, Carrie and Big wouldn't have ended up together.
This doesn't mean that the core of the show — finding love in the big city — would be different.
"We all grapple with the issues in 'Sex and the City.' And now people grapple with them in a different way, maybe online. But the core of wanting to find someone, a soulmate, or not wanting one, the things that one learns about oneself when one gets into relationships, all that is human nature and that doesn't really change," she says.