Conservatives are once again pouncing on Prime Minister Justin Trudeau for using taxpayer money to pay for two personal nannies.
On Thursday, iPolitics reported that the cost of Trudeau's child care is on pace to hit almost $100,000 a year — not including expenses sustained by having the nannies travel with the Trudeau family.
Conservative MP Candice Bergen rose in question period Friday to bemoan what she called the "Liberals' unbelievable sense of entitlement."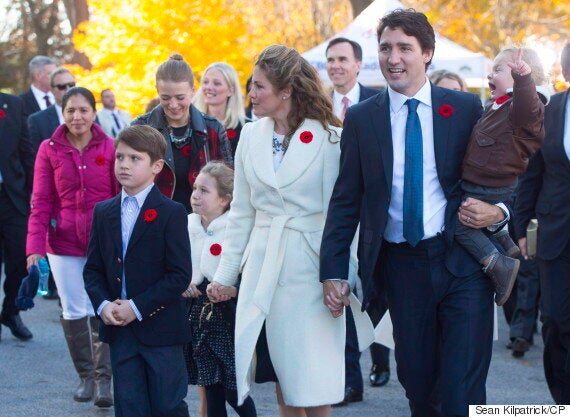 Marilou Trayvilla, one of two women employed to take care of the Trudeau children, is seen at left as she joins Prime Minister Justin Trudeau and family upon their arrival to Rideau Hall for the swearing-in ceremony in Ottawa on Wednesday, November 4, 2015. (Photo: Sean Kilpatrick/CP)
"Let's be honest, the prime minister has never actually needed to work a day in his life yet he feels it's completely acceptable to take money from hard-working moms and dads and get special privileges," she said, sparking some grumbling from the Liberal benches.
Bergen wondered how the prime minister can justify Canadian families shelling out $100,000 a year for his child care while having to cover the costs of their own.
Kevin Lamoureux, parliamentary secretary to the Government House leader, read a prepared response.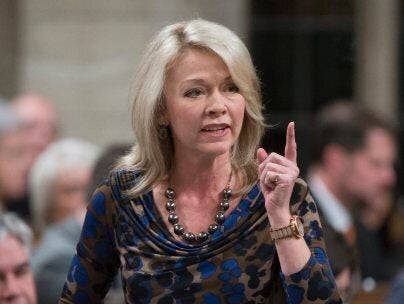 Tory MP Candice Bergen rises in the House of Commons Thursday February 18, 2016 in Ottawa. (Photo: Adrian Wyld/CP)
"Like all families of the prime ministers, a small number of staff provide assistance," he said. The Trudeaus employ two household staffers who "act as secondary caregivers" to their children — Xavier, 8, Ella-Grace, 7, and Hadrien, 2 — while performing other duties around the household, he said.
Lamoureux also reminded the House that Trudeau's family situation is different than that of his predecessor. Stephen Harper's children, Ben and Rachel, were 10 and six when he became prime minister in 2006.
But Bergen shot back that, on the campaign trail, Trudeau said "millionaire families like his did not need taxpayer-funded child care." Once he won, she said, Trudeau "stripped" families of their Universal Child Care Benefit and took care of himself, his family, and "Liberal buddies."
"The prime minister has never actually needed to work a day in his life yet he feels it's completely acceptable to take money from hard-working moms and dads."

— Candice Bergen
That salvo gave Treasury Board President Scott Brison the room to talk about how the Liberals' revamped Canada Child Benefit, introduced in the March federal budget, will actually mean more money for those who need help the most.
The issue of Trudeau's nannies sparked plenty of chatter late last year, but things have largely dissipated since then.
The prime minister faced jabs from the left and the right in December. Interim Conservative Leader Rona Ambrose publicly called on Trudeau to pay for his child care out of his own pocket. NDP Leader Thomas Mulcair noted how Liberals opposed his party's plan for universal daycare.
Trudeau pledged at the time that he would operate within the "same family budget" as the previous prime minister, but shuffle it around to meet the priorities of his wife and kids.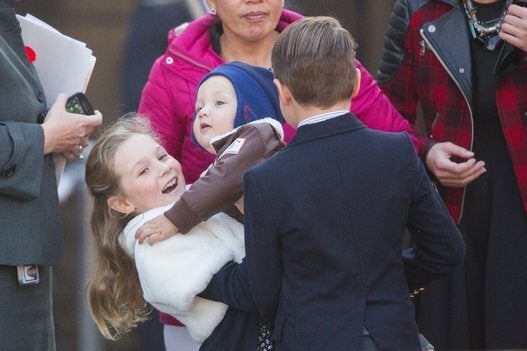 Justin Trudeau's Kids At His Swearing-In Ceremony