When it comes to children's literature, there's no shortage of classics. The stories you read to your kids now are probably the tales you grew up reading yourself. Maybe they're the whimsical works from Dr. Seuss or stories from the Berenstain Bears series, and let's not forget about the beloved books from Robert Munsch.
But while many of these classics stand the test of time, rereading these tales can get well, a little boring. Sometimes parents need to shake things up a bit with a fresh take on children's books — something Nicole Richie gives a shot with her pal B.J. Novak in the video above. But as you can imagine, crafting a kid's book from scratch isn't child's play.
To see some of the strangest children's books that made the printing press, check out the gallery below.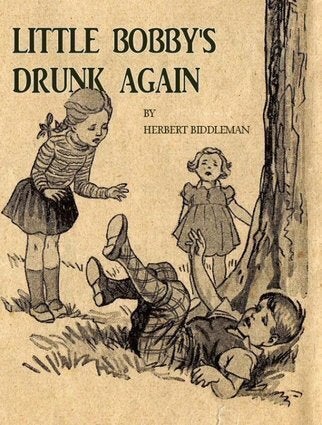 11 Children's Books You Won't Believe Actually Exist
She's back! Nicole Richie returns for her second season of Candidly Nicole and she brought back her humour and outspoken perspective.
Also on AOL On Originals: