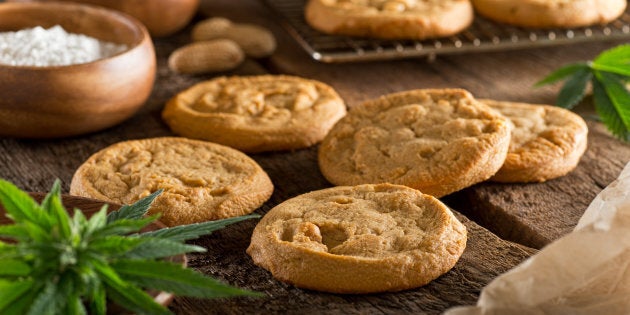 Two elementary school students learned the hard way that cannabis cookies are no treat.
WATCH: Edibles won't be legal in Canada until 2019. Story continues below.
"The situation was dealt with quickly and efficiently by both school staff and Durham Regional Police Service (DRPS), and proper protocols were followed to ensure the safety and well-being of the students involved," the Durham District School Board said in a statement.
An investigation by the Durham Regional Police found that the cannabis cookies were taken from the father of one of the students without his knowledge. The parent, who has a medical cannabis license, originally made the batch "for his personal consumption," police said, according to CP24.
The students were kept overnight at the hospital so their elevated heart rates could be monitored. They have since been released.
Cannabis consumption by youth is not safe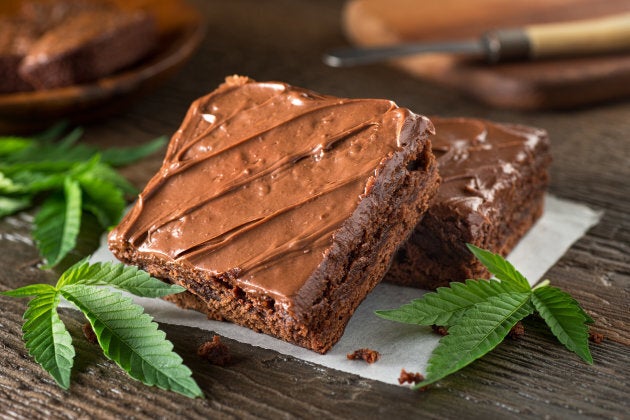 More kids are being exposed to cannabis
This isn't the first time a child has been hospitalized after consuming edibles, which are foods infused with marijuana. A number of incidents have been cropping up across the country this year.
Additionally, a study conducted by Ontario, Manitoba and Nunavut poison centres found that there was a 50 per cent increase in calls concerning cannabis exposure in kids (under 18) between 2013 and 2017.
Although there have been no fatalities from cannabis consumption, Dr. Bhaskar Gopalan, chief of emergency at Ottawa's Queensway Carleton Hospital, said the experience can have lasting effects on kids.
"It wears out of your system and you're usually fine," Gopalan told CBC News. "But imagine an eight-year-old child ingesting some edible cannabis and having a six-hour experience of hallucinating, anxiety, paranoia — it can be quite damaging for the kid's psyche."
Keep cannabis products out of reach
"Right now, there are no regulations for safe storage of cannabis products, such as child-resistant packages or warning labels. That's why it's crucial to store all cannabis products in a locked space out of the reach of kids," warned Steve Podborski, president and CEO of the injury prevention charity Parachute, in a press release from October.
Other recommendations from Parachute include keeping the number of your local poison control centre near the phone, and never consuming marijuana in front of kids, as it could make the product even more tempting for them to try.
Popular in the Community