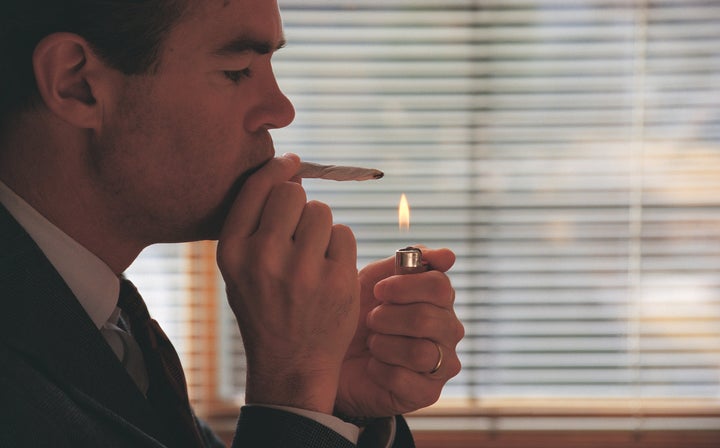 MONTREAL ― A year after legalization, marijuana has had less of a negative impact on the Canadian workplace than many had expected, even though some workplaces allow employees to get high on the job, a new survey finds.
The Ipsos survey, carried out for human resources consultancy ADP Canada, found that, as expected, most workplaces ban cannabis use: 86 per cent of respondents said that's the policy where they work.
But a perhaps surprisingly high share of workplaces ― 8 per cent ― allow cannabis, and among employees at these places, about half consume at work, the survey found. That's roughly one in 25 Canadians getting high on the job.
About one in 20 Canadians consume cannabis before work, the survey found.
Watch: Cannabis jobs in Canada ― what are they, and how do I get one? Story continues below.
Despite this, respondents overall concluded that cannabis consumption isn't doing much damage at the office. Between 70 and 75 per cent said cannabis legalization has had no impact on safety, productivity, absenteeism or quality of work.
"This is in stark contrast to opinions held prior to legalization in 2018, when nearly half of working Canadians expected productivity and quality of work to decline, and (similar levels expected) health and safety incidents and absenteeism to increase," ADP Canada noted in a report.
"There was a lot of uncertainty and hype leading up to cannabis legalization last year, but so far, cannabis has not had a noticeable impact on the workplace or on workplace performance," said Hendrik Steenkamp, a director at ADP Canada, in a statement.
Curiously, managers appear to be more open to cannabis use than employees. The survey found 13 per cent of managers see cannabis use as acceptable in the workplace, versus just three per cent of non-managers.
Ipsos carried out the survey online between Aug. 30 and Sept. 18 of this year, polling 1,160 working people. The responses were weighted to ensure the sample reflects working Canadians overall. Online polls don't have a margin of error but Ipsos says this one would have had a margin of error of +/-3.3 percentage points, 19 times out of 20, "had all working Canadian adults been polled."