Take, for instance, Canopy Growth Corp., Canada's largest medical marijuana manufacturer. The company has seen shares rise by a third since the U.S. vote.
Its shares jumped 15 per cent on Monday alone, after the company announced its revenue had more than tripled in a year.
As of that afternoon, Canopy Growth was valued at $1.3 billion, making it the first billion-dollar marijuana company in Canada.

"Strong growth in registered patients drove our revenues higher during the second quarter," CEO Bruce Linton said in a statement. "We continue to believe that variety, quality and consistency of supply are key to driving market share in the legal cannabis market."
The company's quarterly earnings report showed revenue had jumped to $8.5 million in the second quarter of its fiscal year, up 245 per cent from the same period a year earlier. The company produced more than a metric tonne of pot in the quarter, all of which was distributed to more than 24,000 medical marijuana customers across the country.
But Canopy's stock price jump began last week, after voters in California, Massachusetts, Nevada, and Maine approved ballot initiatives legalizing the drug for personal use.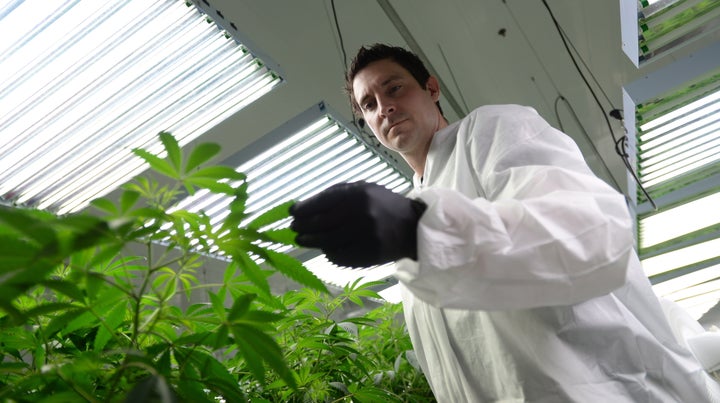 Investors are betting these new markets will benefit Canadians, too.
"I think you'll see Canadian companies jump at the opportunity to expand their operations and brands into the United States," Brendan Kennedy, owner of B.C. marijuana producer Tilray, told The Canadian Press.
"There are huge opportunities for Canadian companies, because Canada has the most robust and tightly regulated medical cannabis framework in the world," he said.
"Both governments and companies around the world are looking to Canada to provide leadership and expertise in this industry."
At the very least, it would be easier for licensed Canadian pot growers to get funding from the U.S., said Khurram Malik, a cannabis market analyst at Jacob Capital Management.
"Most of the money raised up here is from the U.S.," said Malik. "This legitimizes the concept of cannabis around the world, which is only a positive for the market up here."
The federal Liberal government campaigned on a promise to legalize marijuana across Canada for recreational use. It plans to introduce legislation on the issue in the spring of 2017.
— With a file from The Canadian Press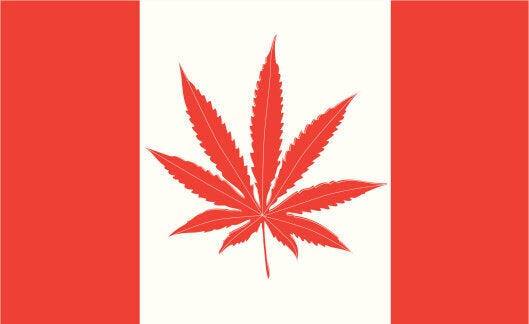 Which Province Smokes The Most Pot?