A Vancouver Canucks fan put team loyalty before his growling stomach last Friday when he refused to pick up his large pie so that he could catch the end of a game.
The receipt read, "Customer cancelled pick-up... RESENDING AS DELIVERY... canucks have tied game, cannot leave house to pick-up."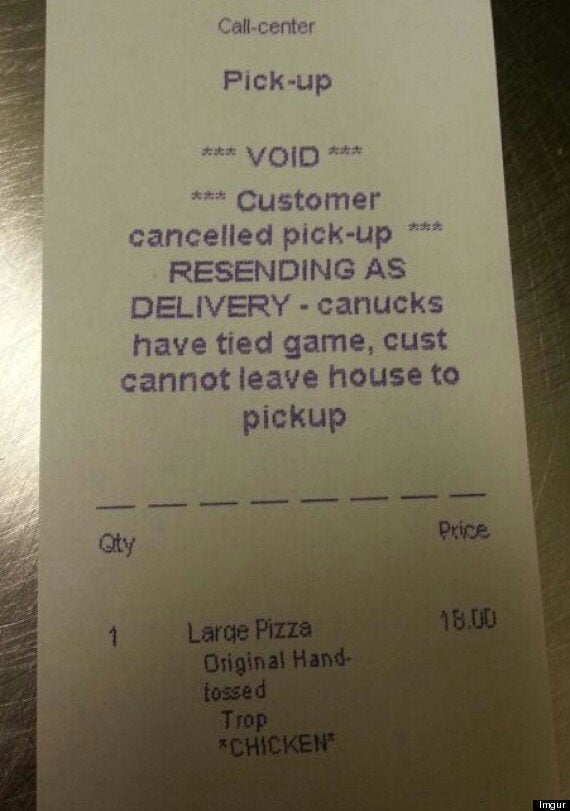 Sadly, the loyal fan's waiting was all for naught. The Sharks won in overtime on a goal by former Canucks forward Raffi Torres.
Reddit user resjudicata88 noted, "If that receipt is from today, then the time between the game getting tied and the time between the Canucks losing in overtime was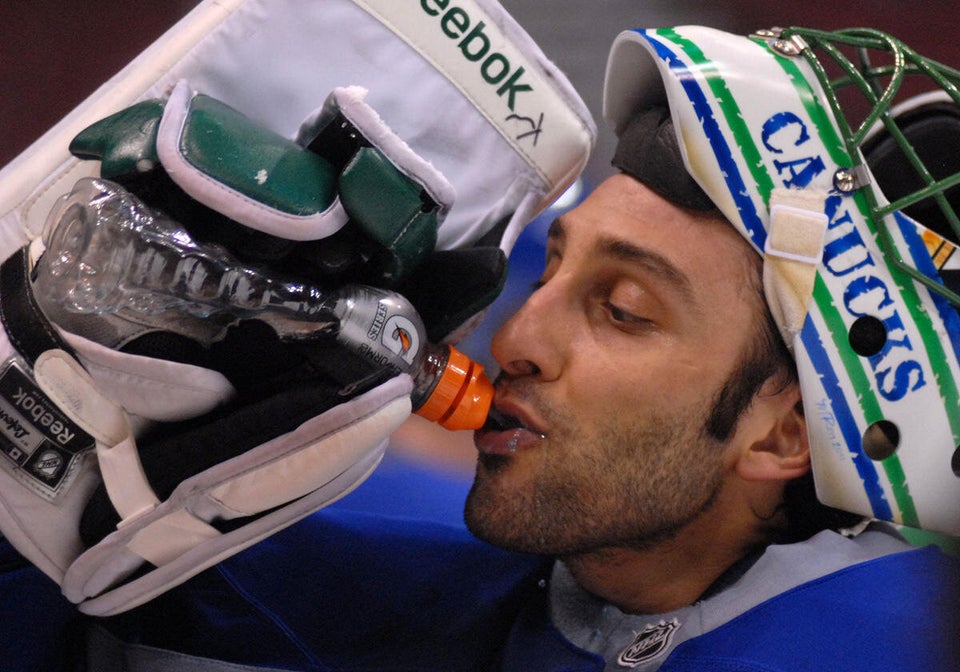 Vancouver Canucks Players 2012/13