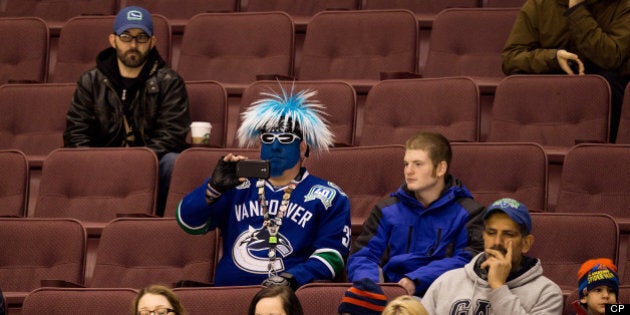 There's no avoiding this conclusion: the Vancouver Canucks suck and they will likely suck for a long time.
The team bombed out of the playoffs in four games, winning only once in their last ten postseason matchups. In 2011, the Canucks potted up to seven goals past the Sharks netminder. This year they couldn't manage more than three goals per game.
Canucks GM Mike Gillis has said there will be a "thorough review on everyone in the organization," though it's not yet clear what changes he'll make. Alain Vigneault remains the Canucks' coach despite two straight first-round playoff exits, defying fan expectations every day that he remains in the job.
A full organizational review suggests it could be a long time before the Canucks see very much playoff success again.
And let's face it: fans are drained from seeing the Canucks raise their expectations, only to have them pulled swiftly back down to Earth. We need a break, Canucks. It's not us, it's you.
So what should Canucks fans do in the meantime?
Check out some ideas for things Canucks fans can do while the team licks its wounds: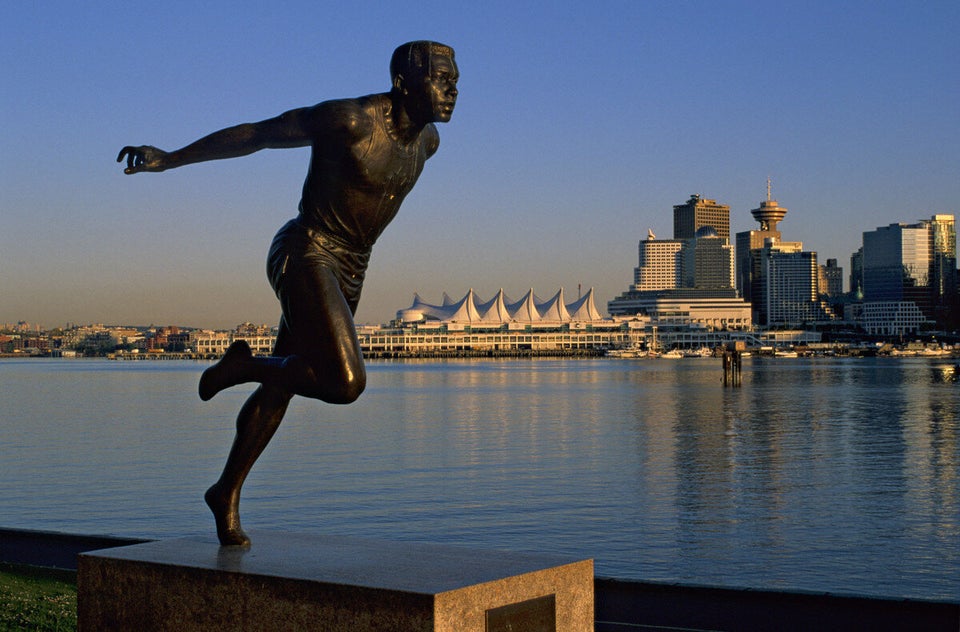 What Do Canucks Fans Do Now?
"Playoffs" is one less excuse you have to duck out of a little physical activity. Vancouver's a beautiful city. Without a hockey team in the postseason, there's no reason you can't spend some time shedding those pounds a few hundred wings put on you.
9) Cheer For The Whitecaps
Let's be honest: Whitecaps games are cheaper, brighter, and a lot more fun than Canucks games. A 'Caps loss won't ruin your night like the 'Nucks will.
8) Invest Your Money In RRSPs
It costs a lot of money to keep on supporting the Canucks. On top of game tickets, there's also beers at Rogers Arena, beers at the bar, beers at home, on top of the major restaurant bills you've run up in successive playoff series. Put that money where it matters, and save a little cash on your taxes.
7) Pay Attention To Your Loved One
You've spent enough time with the Canucks to make your loved one think you're cheating with them. Take your sweetheart out on a date and remind them how important they really are to you.
A Canucks playoff run can induce a depression bordering on bipolarity. With the problem out of the picture, you can put the pills away.
5) Cheer For The Toronto Maple Leafs
No, wait, you can't. We just had to rub it in one more time.
4) Cheer For The Ottawa Senators
They're the only Canadian team left in the Stanley Cup playoffs. If they win, that will mean the Canucks are the only Canadian team left without a cup. On second thought, this is a terrible, terrible idea.
3) Channel Your Passion Into A New Hobby
Following hockey expends an enormous amount of energy, so channel that into something else! Take up basket-weaving, sculpture or blogging, anything that would benefit from the emotion you've put into a succession of futile Stanley Cup runs.
2) Take Up A Political Cause
There's no end to the number of political causes you can adopt in B.C. There's the anti-smart meter campaign, the anti-pipeline movement, a ton of causes that require as much, if not more, energy and passion than your hockey team does.
1) Breathe A Sigh Of Relief
For the first time in six years, the Canucks have given fans some certainty about their playoff prospects. They need time to rebuild the team, and you need time to rebuild your life. And always remember, no matter how bad things seem, most of you fans live in the best possible place to sit back and relax.
Popular in the Community