Americans looking for refuge from a potential Donald Trump-led apocalypse should consider "lovely" Cape Breton, according to Canadian Prime Minister Justin Trudeau.
At a global town hall hosted by The Huffington Post Canada on Monday, Trudeau was asked what he would do if the Republican candidate won and implemented his immigration policies, which include banning Muslims from entering the U.S. and building a wall at the country's border with Mexico (and making Mexico pay for it).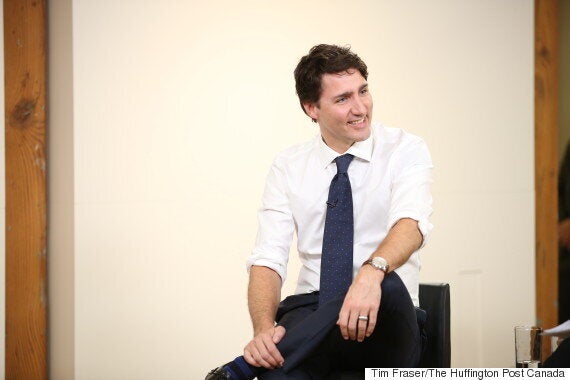 Justin Trudeau isn't saying Americans should flee their country, but he's also saying Cape Breton is pretty awesome. (Photo: Tim Fraser/The Huffington Post Canada)
"Answering hypotheticals ... is not something that politicians should do," Trudeau said. "The fact is, Cape Breton is lovely all times of the year and if people do want to make choices that perhaps suit their lifestyles better, Canada is always welcoming and opening."
Trudeau's comment comes as the Nova Scotia island is racking up interest from Americans looking to flee a Trump presidency.
The website's creator says he's received hundreds of emails from Americans making serious inquiries about moving to Nova Scotia.
The spotlight on Cape Breton only grew after CNN sent a team to ask residents what the island could offer Americans looking to escape a potential Trumpian wave.
With files from The Canadian Press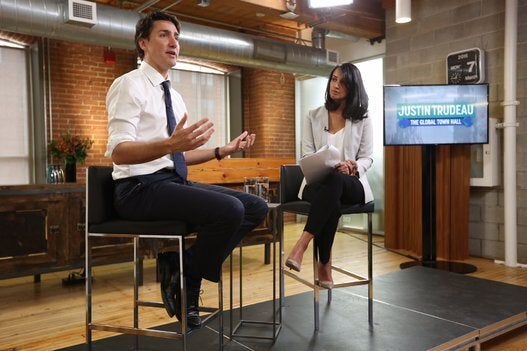 Justin Trudeau: The Global Town Hall
Popular in the Community