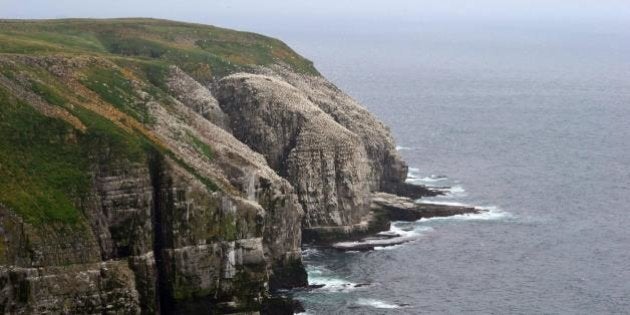 This is Cape St. Mary Ecological Reserve, located off the coast of Newfoundland.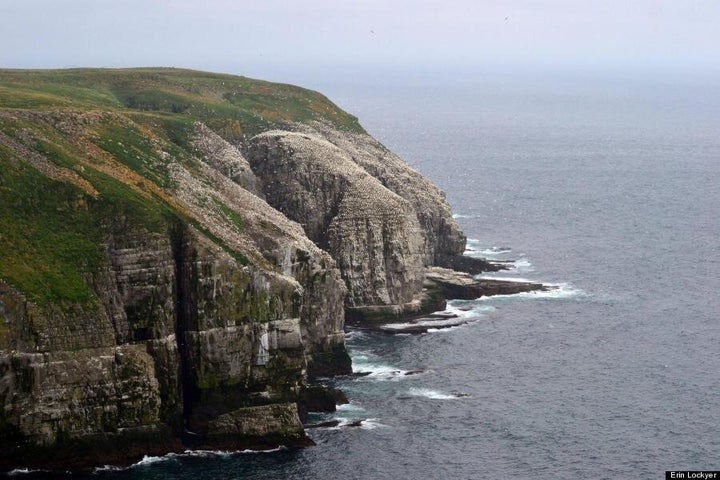 It doesn't look like much from afar so you'll need to get in a bit closer.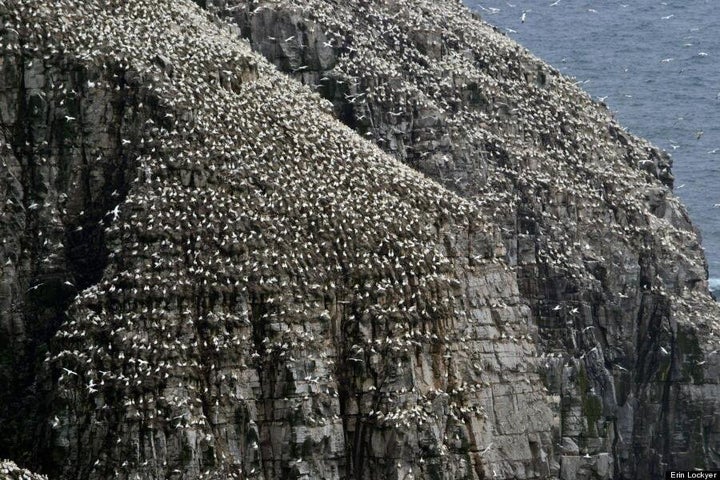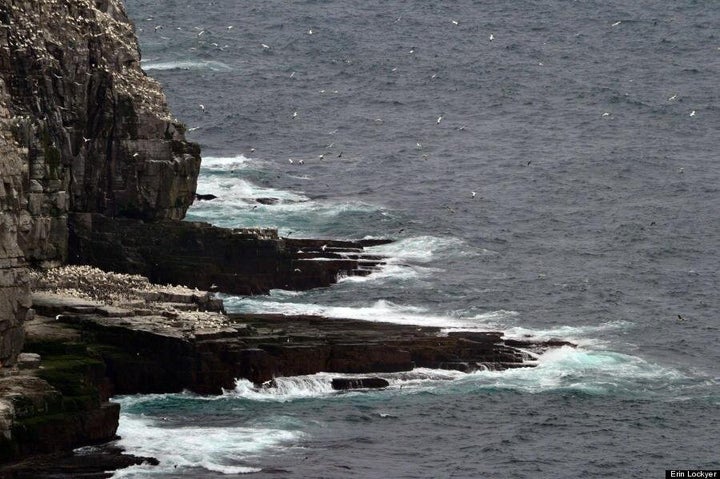 Whoa. A little too close.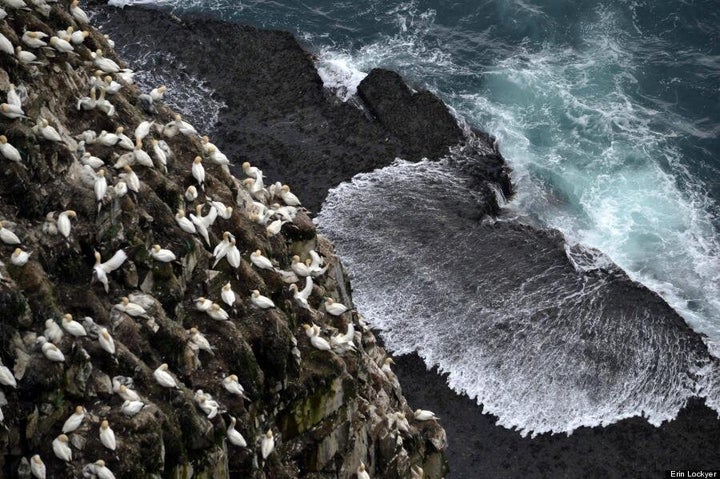 Okay, that's a bit better. As you've probably guessed, Cape St. Mary is an ecological reserve for birds. Many, many birds. By Newfoundland and Labrador's Department of Environment and Conservation's guess, there's roughly 24,000 Northern gannets, 20,000 black-legged kittiwakes, 20,000 common murres, and 2,000 thick-billed murres.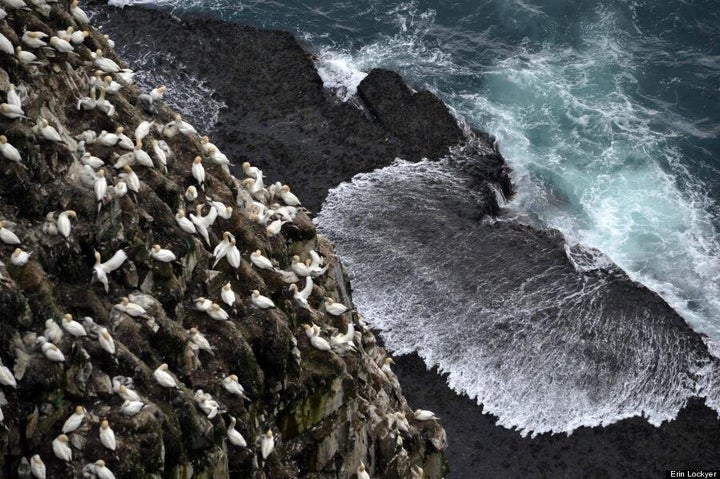 In the winter, the reserve plays host to 20,000 scoters, oldsquaws, harlequins, dovekies, thick-billed murres, and kittiwakes, according to the province's tourism site. And from time to time, it attracts tourists and birdwatchers, like Erin Lockyer who posted these photos to Imgur, a photo hosting site.
And for good reason. One of Cape. St. Mary's biggest draws is that birdwatchers can view animals as close as 10 meters away. There's even "Bird Rock," a fitting nickname for the 100 metre-tall sandstone tower where photographers can watch gannets flock and nest.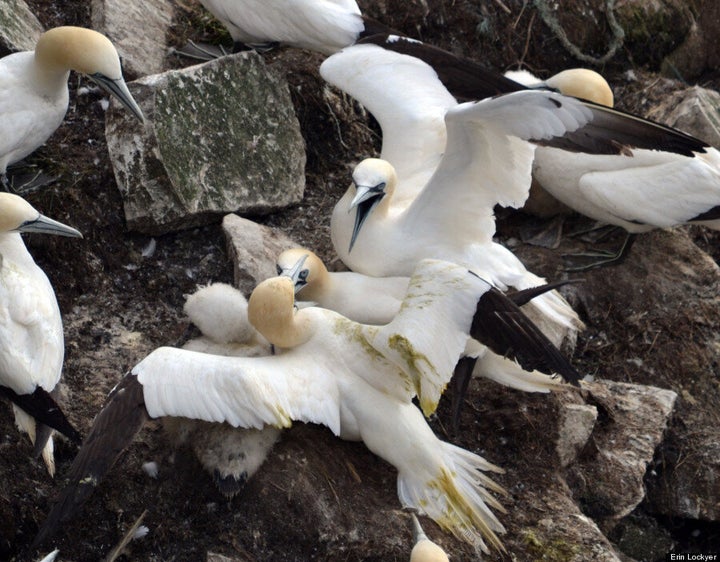 "The coastline of Newfoundland's so rugged. It looks like nothing should be able to live there -- it's just bare rock. And yet there's thousands of seabirds and their offspring. It's one of the few places where you can really experience that frantic beauty of nature," Lockyer told the Huffington Post Canada in an email.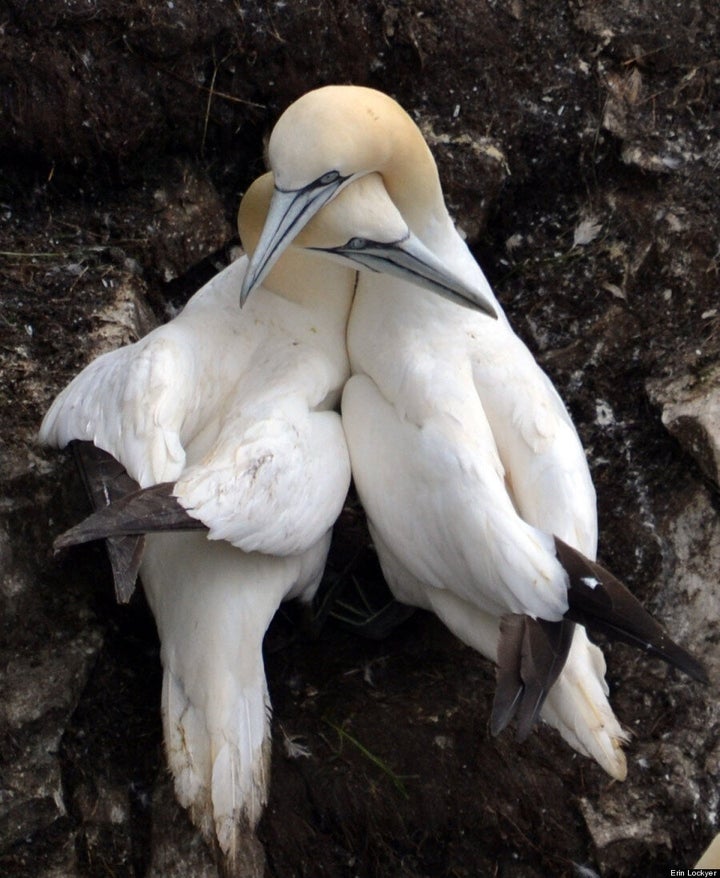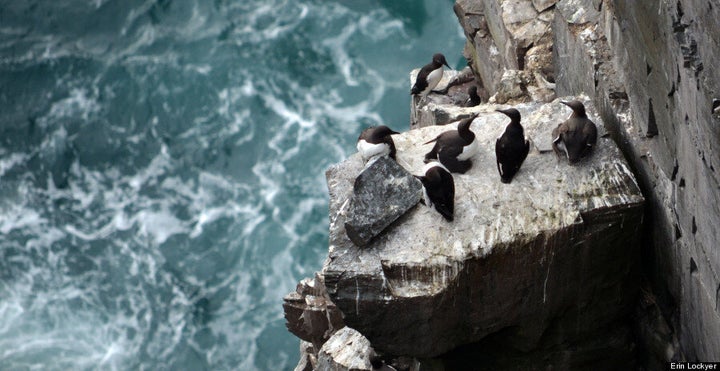 Not a fan of birds? Fret not. The area is also good for hiking and family walks—just not when it's foggy as trails can become slippery. Travellers curious visit this birdwatching attraction can do so but they'll need to find a pair of wheels first. The area's is a two-hour drive from St. John's.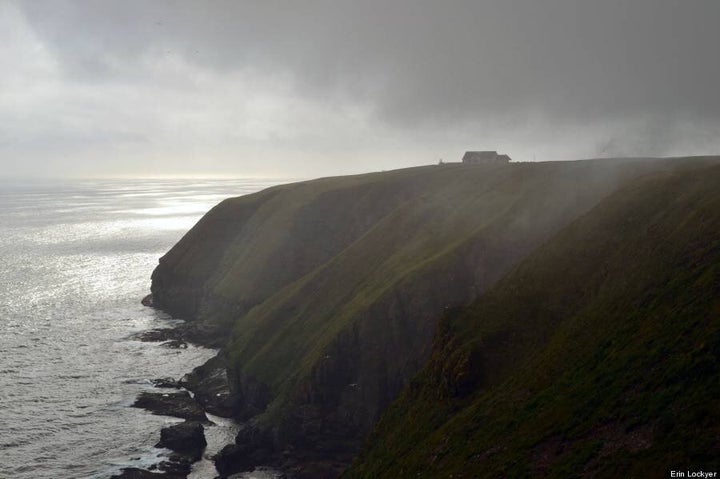 Have you ever ventured out to Cape St. Mary's Sea Bird ecological reserve? Tell us about your experience in the comments below or on Twitter @HPCaTravel
Like this article? Follow us on Twitter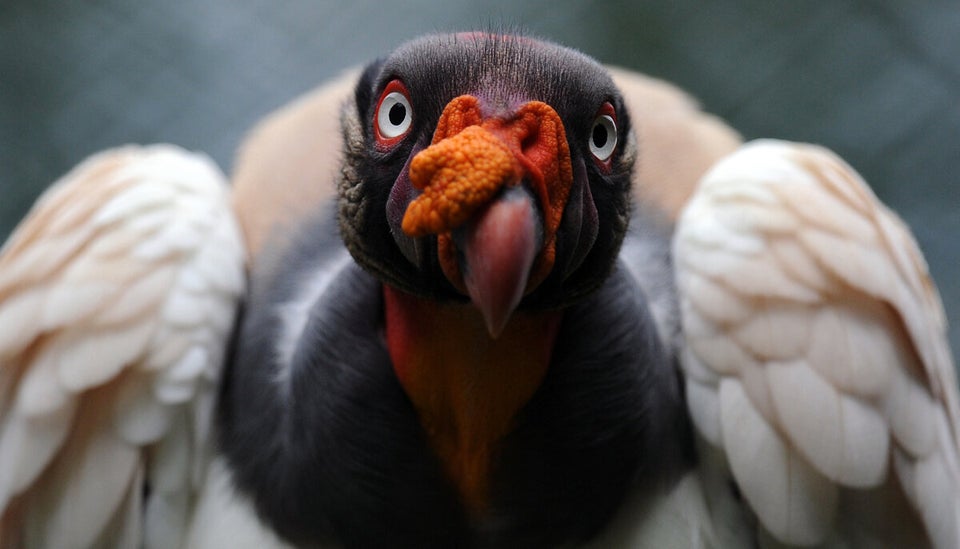 Beautiful Birds