I remember the stressful experience of buying my first car, a silver Scion XA. I was in my second year of college with no clue of what to ask a car sales rep. My mother told me about the bad car buying experiences of women she knew that purchased vehicles priced at a higher rate than what men are offered. The only solution I had was to bring my brother with me. At the time, I wished there was an easier solution than spending hours on the weekend visiting one car lot to the next.
My experience of researching cars on the internet for weeks was daunting. I was close to deciding to take the bus to school and work over finding a car. To avoid being ripped off, I brought documents of the MSRP book value of a car. Some car sales reps tried to increase the listing price until I showed them my proof, and their face went red.
As a woman visiting car lots by myself, it was obvious that I looked like a newbie. It was an uncomfortable experience when it was obvious the sales rep discredited my ability to make decisions.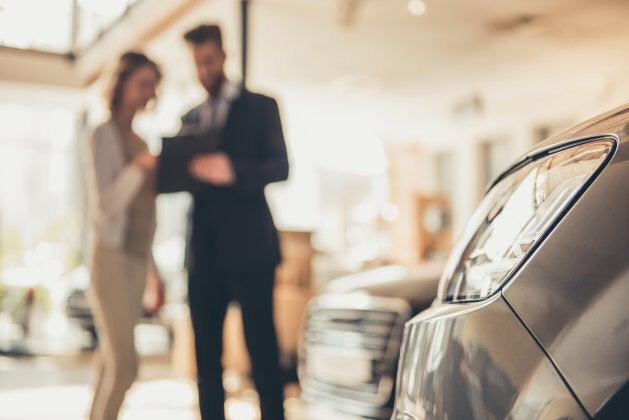 The idea of buying a lemon after driving off the lot plagued my mind. I visited over a dozen dealerships, to the point the new car smell stayed in my clothes all day. I tried to act as if I was a pro, but some of the vehicle jargon out of the car sales rep's mouths was difficult to understand.
At that time, YouTube did not exist. I had to read article reviews online to figure out affordable cars on the market.
I remembered my father's advice was to "not buy a car unless you negotiate." I had my game face on negotiating accessories, extra features and cars with high mileage. One of the car sales reps told me, "The next time I buy a car I will ask you to come." I was prepared to find a good deal.
Finally, following a three-week journey of visiting car lot after car lot, I finally found the right one, and it didn't fail me.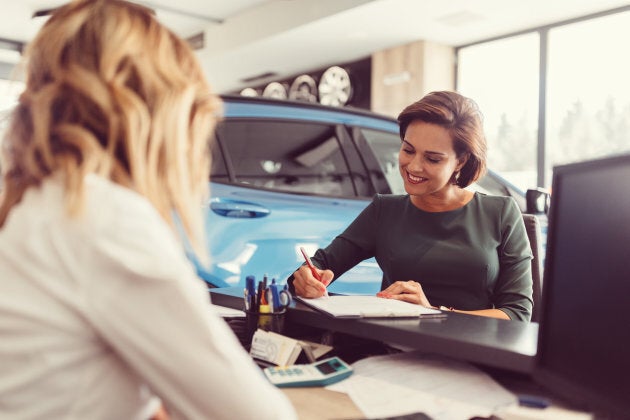 My experience of selling my second car with the hopes of finding a new one was similar. Traveling to multiple cities in my area to meet with private sellers was like the dating life. At times the car in the photo appeared different than what some sellers had in their parking lot. What was a girl to do?
I would walk into one dealership that offered a maxed-out price than their nearby competitor. After four weeks of visiting over three dozen car lots, an easier solution would have saved me time and disappointment.
Thanks to technology, people have it easy today. Smartphone apps like Blinker can eliminate the worries that some people have in dealing with car sales reps that have an agenda. As a tech lover, I laugh at how challenging it was for people like myself back then that dedicated their entire weekend to the car buying experience.
These apps eliminate the experience of using a computer to search multiple websites to find answers. Plus, women and students can eliminate the bad car buying experience of buying or selling a car.
Popular in the Community