"Can I sit in the front seat?" This is a frequent question from many tweens who are eager to move up from the back of the car or van "where babies sit."
But what is the right age for riding shotgun?
In the video above, parenting expert Alyson Schafer answers that question and reviews car seat safety in general.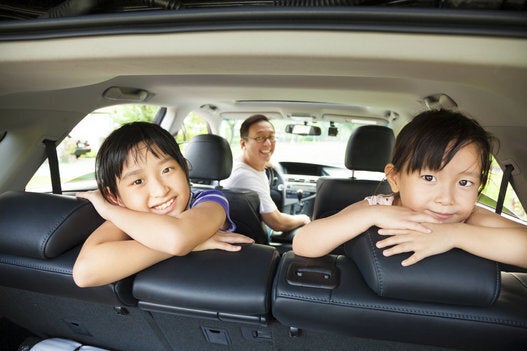 10 Fun Road Trip Games For Kids