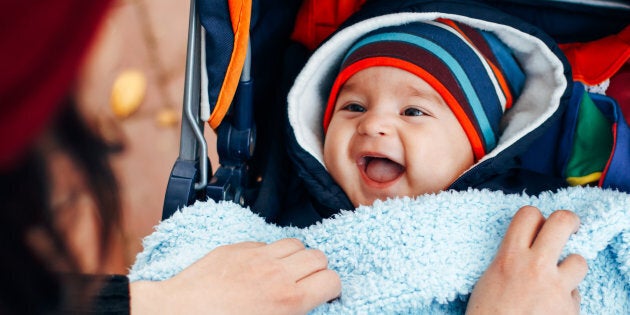 Anyone who says winter is their favourite season has never tried to put a toddler in a snowsuit.
But who doesn't love taking an extra 20 minutes to get out the door each day, right? So it can be frustrating for parents to learn that they have to strip that coat or snowsuit off their kid again once they get to the car, but there's a really good reason for it.
"In a crash the harness holds your child in place to prevent injuries. Even when the straps are tight, if you add a layer of bulky padding such as a snowsuit or bunting bag between the child and the car seat straps, this padding can suddenly compress in the force of the crash, making the straps suddenly too loose and putting your child at risk of injuries or ejection," Hutka said.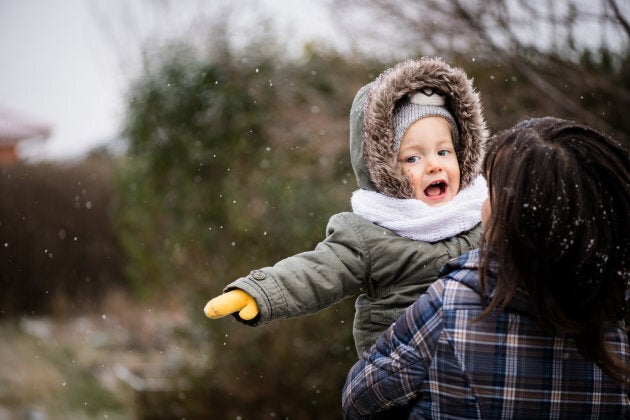 Bulky coats and snowsuits can also change the placement of the straps on your child's body, she added.
All this can result in serious injury or death in the event of a car accident.
Canada car seat safety
"These poll findings suggest a large knowledge gap, and we want parents to understand that the key to protecting your child is to dress them appropriately for their car seat, not the weather outside," Jason Foroglou, Certified Car Seat Safety Technician and Agency Manager, Allstate Insurance Company of Canada, said at the time.
The harness straps need to be snug enough on a child's shoulders that you're unable to pinch the material with your thumb and forefinger, Transport Canada recommends. The chest clip should be at a child's armpit level, and the harness straps should be snug across a child's hips.
Older kids are at risk, too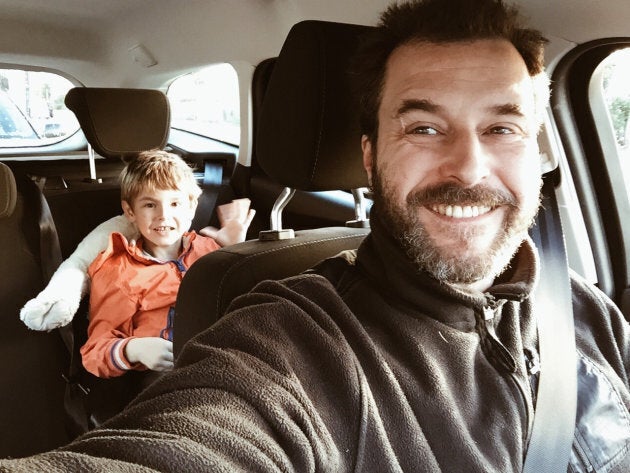 It's not just babies and toddlers that should avoid bulky coats while riding in a car, Hutka said. Older kids riding in booster seats are also affected by strap placement.
"A booster seat boosts a child up so that the seat belt fits across the strongest bones. The lap belt should fit low on the pelvis, with the shoulder belt positioned across the chest and between the neck and shoulder," Hutka said.
"If you add a snowsuit or bulky coat underneath the belt, the lap belt may ride up onto the child's soft abdomen and puts him or her at risk of severe injuries in a crash."
So, what are the options?
It's all about layering, Hutka said.
Fleece is a good top layer because it traps heat without adding any padding under the harness or seat belt, she said. A fleece jacket, plus a hat, mitts, and boots is a safe and warm option for kids in car seats or booster seats, and parents can always wrap kids in blankets after they're safely buckled in, she added.
"Kids can wear their puffy coats over top of these layers on the way to the car. After they are safely buckled, they can wear their coat backwards over their arms to stay warm," Hutka suggested.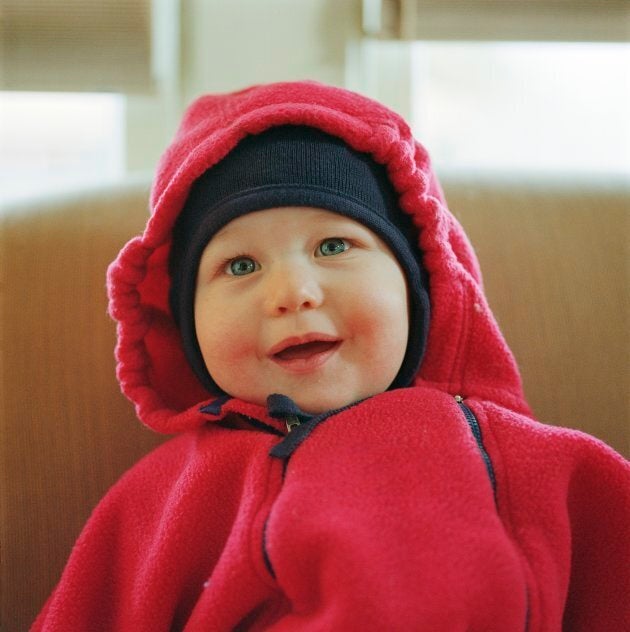 "Once the car heats up, kids can kick off the blankets and coats so that they don't overheat. Parents can pull over to remove the blankets for younger babies who are most at risk of overheating in the car."
If a parent is ever in doubt about whether a layer or jacket is too bulky for the car seat, try buckling a child in snugly with that layer on, then take that layer off and re-buckle without adjusting the harnesses, Hutka said.
"If the harness is loose once that layer is removed — then it is probably too bulky for the car seat."
The bottom line
So making sure your child is dressed appropriately for their car seat is crucial.
"The bottom line is that parents and caregivers want to keep their kids warm and safe in the car this winter," Hutka said.
"By placing warm, snug layers under the straps and warm blankets or covers over the straps, parents can do just that."
Popular in the Community