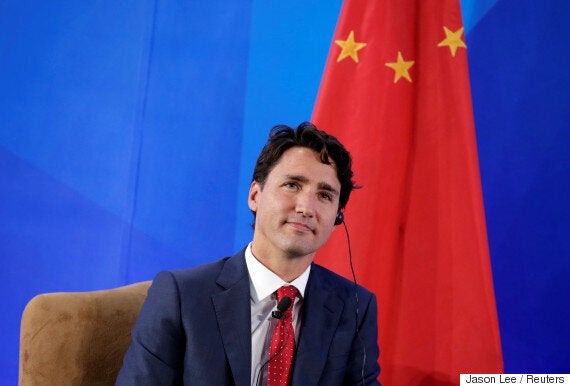 Welcome to 2017: The Year of the Carbon Tax. The mid-winter chill that ushered in the New Year across Canada is a fitting symbol of the bleak prospects we face under our country's climate "leadership" plans.
We cannot affect global climate change in any significant way.
What they won't admit is that no matter how much Canadians pay in taxes, or how we change our behaviour, we cannot affect global climate change in any significant way.
That may sound defeatist, especially because Canadians often feel the need to soothe our national psyche by "setting an example for the rest of the world."
However, for examples to be effective, they have to be followed. And no country responsible for a large portion of CO2 emissions has ever followed our environmental lead.
Case in point: China is by far the planet's largest CO2 emitter, representing 29 per cent of the world's total emissions. China would have to reduce its CO2 emissions by 90 per cent to approach being carbon neutral (i.e. emitting only what their land can absorb). Not going to happen.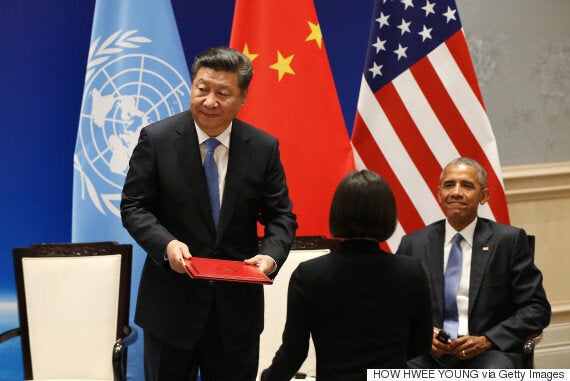 Since the signing of the Kyoto Protocol in the mid-1990s, China has doubled its coal-based economy. India has signed onto the Paris Agreement, but still plans to burn more "dirty" coal (produced without modern emissions controls) to fuel their economy.
China and India could have learned from the past mistakes of Western industrial nations and leapfrogged over dirty energy sources and straight into cleaner alternatives. Instead, they chose the cheapest, least innovative, dirtiest way forward.
Developing countries will follow those examples because it leads to perceived prosperity; they'll ignore Canada's example because it leads to perceived sacrifice.
Nowhere is the Canadian government's cognitive dissonance more obvious than in its desire to bend over backwards to increase relations with China, considering the latter's unsustainable population, human rights abuses, "dirty" coal economy, and ravenous appetite for our jobs.
They'll ignore Canada's example because it leads to perceived sacrifice.
Since our government has decided in error to levy a carbon tax on Canadians, the least it could do is levy a carbon tax on dirty imports from places like China. Yes, such levies would increase the price of some consumer goods, but so will a carbon tax. Aren't Canadian jobs more important than more cheap, imported junk?
Preferential treatment for imports from the planet's worst polluters while taxing Canadians? Something doesn't add up.
Simply put, climate change does not originate in Canada, but we're being taxed. Climate change is "Made in China," but they get off scot-free.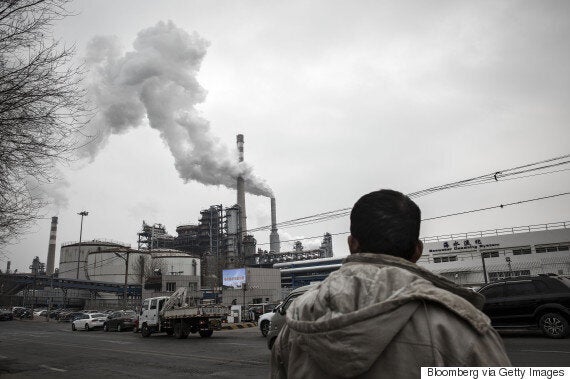 Regardless of how we deal with trade, we need to admit one simple truth: handicapping Canadians with a tax will have zero effect on global climate change. However, that doesn't mean we can't exert influence and pursue real solutions.
Canada could call all the fossil fuel producing nations of the world together to work out a climate sensitive, price-fixing and supply management plan that would effectively solve the climate change problem. The new group's goal would be to establish a global agreement on sustainable supply levels and higher prices.
If the various nations cooperated and agreed, Canada would be commended for brokering a deal that makes a positive impact on the world climate. We would also be able to negotiate our fair share of market access.
Conversely, if other major fossil fuel-producing nations refused to cooperate, at least Canada could stop pretending that our gestures of good faith are meaningful or that our willingness to sacrifice our economic future via a carbon tax is appreciated or reciprocated.
We need to admit one simple truth: handicapping Canadians with a tax will have zero effect on global climate change.
In that scenario, Canada's fossil fuel industry, the biggest economic driver in our country, will basically wither and die while the world industry continues to grow.
The end of the Canadian fossil fuel industry might be some activists' dream, but what would replace it? The idea of an entirely "green" or "knowledge-based" economy is built on the assumption that those new jobs won't be lost to outsourcing and automation like our old manufacturing and service jobs were. That requires blind faith in our politicians, and seems likely to fail.
Canadians deserve a fair climate policy that acknowledges the importance of our natural carbon sinks, treats foreign goods no better than Canadian-made ones, and demands that the biggest net polluters do the heaviest lifting to reverse climate change.
Instead, our leaders refuse to demand that Canada get its due credit for mitigating CO2, they obtusely ignore our reality within the global context, they tax us under the auspices of impacting climate change, and then they bully us with taxpayer-funded propaganda campaigns.
Our governments were setting us up to fail in 2016, and they're knocking us down in 2017. If Canadians weren't so polite, we'd be outraged by this kind of climate injustice.
Larry Martin served as deputy minister to the premier of Saskatchewan, and assistant deputy minister of rural development and intergovernmental affairs in Manitoba. He is retired and lives in Canmore, Alberta.
Follow HuffPost Canada Blogs on Facebook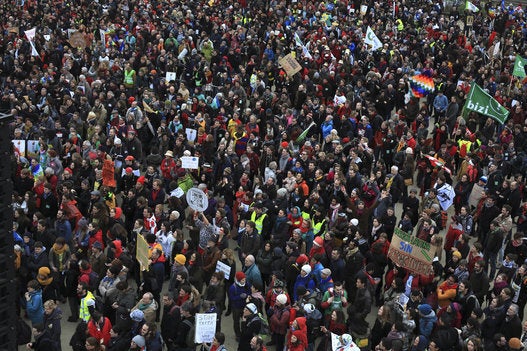 Global Climate Agreement -- December 2015