Trent Leon doesn't say much.
But when it came time for the boy from Anahim Lake, B.C. to meet hometown hero Carey Price, he had to speak up.
Leon features in a video posted to YouTube last Friday for the Air Canada Foundation titled, "A boy and 3 gifts." It shows the day-to-day life of the small community just over 850 kilometres north of Vancouver, now most well-known for being the hometown of the star Montreal Canadiens goaltender.
In the video, Leon is selected to travel first-class to Montreal to meet Price personally, and bring a touching gift from home.
Then it's time for Leon to speak up: he tells Price that he's brought a gift from his school.
It's a book of notes from the children. And Price can't hide his emotion when he reads it. (Watch the video above.)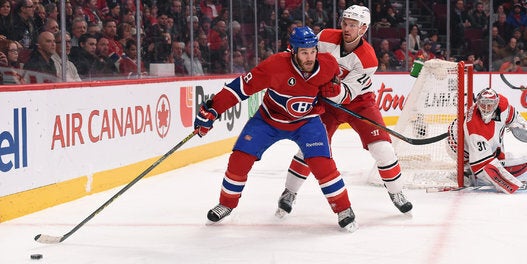 Canadiens de Montréal vs. Hurricanes de la Caroline - 19 mars 2015