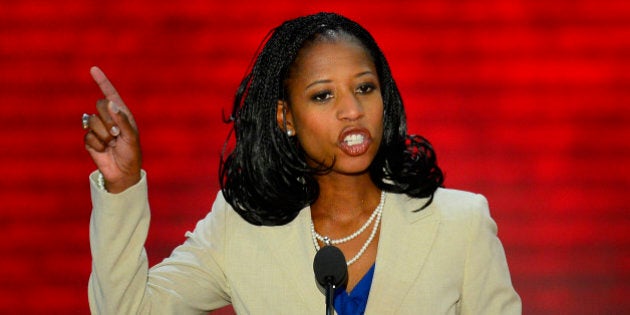 Mia Love. First black woman to ascend to Republican member of Congress. She has just graduated from "Utah Conservative darling" to the national stage.
Mrs. Love's improbable journey from,
, to GOP godsend is a testament to her dogged determination and complete disregard of conformist moulds.
She joined the Mormon Church -- one which, until 1978, considered black skin to be a sign of divine disfavour.
Brooklyn-born Bourdeau chose to make a small Utah town her home, and then dared to run for mayor (and won).
She deviated from Haitian-American patterns by banding herself to the Republican party
Time and time again, Mrs. Love laughed in the face of social conventions and drew her own path.
Incorrigible defiance: it is a trait shared by leading African-Americans, and oft-inherited by Caribbean pedigree. Ludmya Bourdeau lives up to her bestrewed Haitian lineage: her auspicious audacity can be traced back to the barefoot slaves who were first in the Americas to break free from shackles of slavery in 1804... against Napoleon's army no less.
Although congresswoman-elect Mia Love sets a high water mark for Republicans, it was another woman born of Caribbean immigrants who lay the groundwork: In 1968, Shirley Chisholm broke through the glass ceiling for Black women in Congress.
Endowed with a courageous Caribbean spirit, Chisholm ran for the Democratic Party's presidential nomination in 1972, ending in fourth place. Chisholm said she ran for the office "in spite of hopeless odds... to demonstrate the sheer will and refusal to accept the status quo."
It is often overlooked that a significant number of leading African Americans historical figures boast West Indian bloodlines.
WHAT'S IN THE WEST INDIAN WATER?
WWII brought many firsts for Blacks in the military. When U.S. Army Air Forces finally launched an all-Black aviator unit, the search for qualified local recruits dried up, so they drew candidates from Haiti. Five of the famed Tuskegee Airmen were Haitian citizens who went on to broaden the realm of possibility for generations of African-Americans.
The civil rights movement, too, was bolstered by Caribbean-Americans.
Sidney Poitier, born to Bahamian farmers, stands among the greatest African-American figures of the 20th century. Poitier was the first male actor of African descent to be nominated for a competitive Academy Award (The Defiant Ones, 1958), and he first African-American to win "Best Actor" (Lilies of the Field, 1963). But it is in his role as Detective Virgil Tibbs in In the Heat of the Night that Poitier employed the medium to send a powerful message.
The film contains a famous scene in which Tibbs visits the home of suspect Eric Endicott, to question him. Upon realizing that Tibbs suspects him of committing murder, Endicott slaps Tibbs. Tibbs slaps him back. Reportedly, Tibbs's reciprocity was originally omitted from the screenplay. However, when Sidney Poitier read the script, he disagreed with that diffident response, as it was not true to the values his parents instilled in him. He requested scene alterations to allow for Tibbs to riposte. This small but significant amendment sent a strong message during the ongoing battle for civil rights, which was still raging in 1967. This was one of the first times in any major motion picture when a black man righteously reacted to provocation from a white man.
Beyond the silver screen, Poitier risked his career alongside Harry Belafonte (of Martiniquan and Jamaican extraction), to champion the civil rights cause. While most successful African-Americans understandably shied away from "trouble" and the threat of retribution, Belafonte and Poitier marched on.
Belafonte threw caution to the wind by subsidizing Martin Luther King's family, financing the Freedom Rides and helping organize the 1963 March on Washington. Belafonte's involvement is immeasurable.
Another inevitable African-American figure, Malcolm X, acquired Caribbean roots by way of his mother (Grenada). His father was admirer of Pan-African activist Marcus Garvey, of Jamaica. Despite the difficult conditions which Blacks were subject to in 1920s Midwest, Malcolm X's parents inculcated Black pride in their children -- lessons X later spread worldwide.
"He is an organizer who had his hand in every major demonstration and event that occurs between 1960-1965."

~ Historian Peniel Joseph
Carmichael didn't mince words: "We have to stop being ashamed of being black!" was the first point in a manifesto he often used in his speeches. Black, Carmichael told his audiences, was survivor-strong. It was resourceful. And beautiful.
By steadfastly refusing to square the circle of African-American expectations, Mia Love follows in the footsteps of Caribbean-Americans who came before her. With each successive generation of Caribbean immigrants bestowed upon the American people, voices are raised, improbable plateaus are reached, and the United States of America etches closer towards the more perfect Union the forefathers envisioned.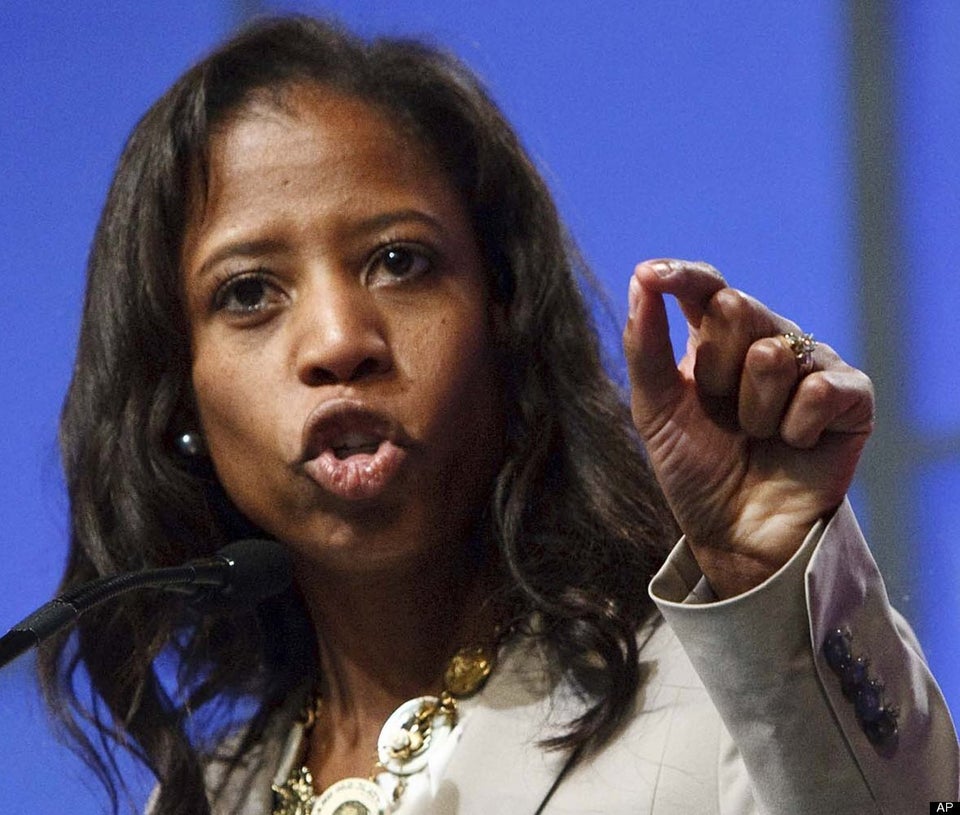 Mia Love, Utah Republican
Popular in the Community