On March 19, Alberta alerted the federal government that it was abandoning its draft caribou range plans, and needed an injection from the federal coffers to protect dwindling caribou herds due to socioeconomic concerns raised by people that share caribou range.
Alberta claims to have spent millions of dollars on [caribou] recovery activities to date. Unfortunately, much of it has been wasted on fruitless wildlife killing experiments that distract the public from ongoing caribou endangerment by means of habitat destruction.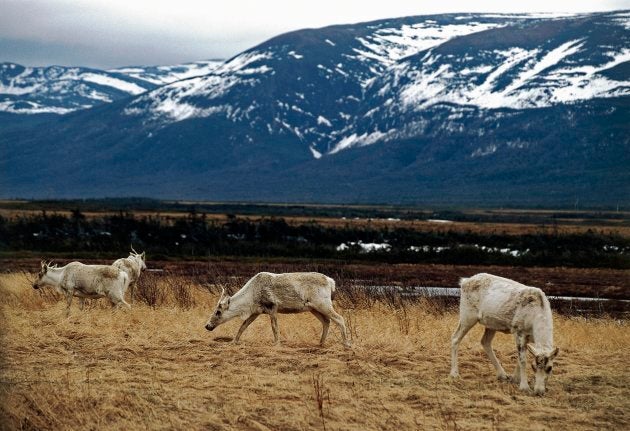 Some caribou herds have outlived the habitat they evolved in. Since the tax-funded wolf-kill program began in Little Smoky caribou range in 2005, the industrial footprint within the range increased. Around 120 caribou are eking out a sorry existence on habitat crisscrossed with seismic lines and clear-cuts. More than 1,200 wolves have paid for this industrial growth with their lives.
Alberta finally released the overdue draft caribou range plans last December. Even after the decade long wolf kill experiment in Little Smoky range saw no increase in caribou numbers, the latest range plan proposed continuing to kill wolves and adding other species to the kill list, including bears, deer, and elk.
In some areas, they also proposed fencing in the caribou following a cleanse of other species. This raises concerns about synthetic, simplified ecosystems, and the transformation of wild places into zoos or farms. Ungulate farms have had outbreaks of parasites such as Scabies, and diseases such as Mad Cow Disease, and Chronic Wasting Disease (CWD), a serious threat to members of the deer family that is spreading across North America.
Countries around the world are recognizing they've been chasing a false idol when seeking domination over the landscape
Strychnine, an indiscriminate poison that causes animals of all kinds to convulse to death, is now being used in 2 caribou ranges.
At least 243 animals, including a grizzly bear, have been reported poisoned, collateral damage to strychnine laid for wolves.
Dozens of healthy elk and deer were also shot and used for the poison baits. Conservation and animal welfare groups are working with experts to expose the recklessness and cruelty of wildlife poisons still used in Canada.
Countries around the world are recognizing they've been chasing a false idol when seeking domination over the landscape, accepting that humans cannot strip the environment of specific resources without consequences. Nor can we replace non-human apex predators that play important roles in maintaining biodiversity. Scientists are recommending a global movement to "rewild" portions of the planet by bringing carnivores back to areas that are still whole enough to support them, in part because it's the right thing to do, and in part because it is biological insurance.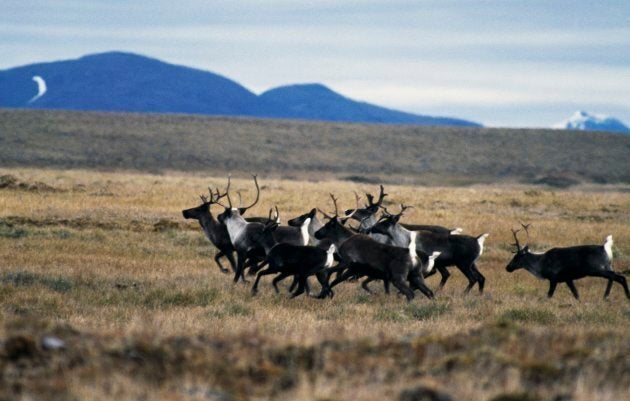 It seems Notley believes the energy industry trumps the environment and ethics. There is no business on a dead planet. But it doesn't have to be this way. Michael Bloomfield, a retired provincial caribou specialist, writes that protecting caribou doesn't jeopardize jobs, asserting, "Portraying the situation as jobs versus caribou is cynical and untrue. Without more sustainable land-use and forest management, both will be lost."
Government is responsible for ethical wildlife management and should take into account and plan for the well-being of future generations. Alberta has no excuse for overlooking this type of inter-generational equity, which can help prevent climate change and species extinction. Aspirations to maintain Alberta's economy on oil extraction are tunnel-visioned and short sighted. Technology is available to harness energy with less environmental impact, and Alberta must begin to diversify, rather than continue to sacrifice species and ecosystems.
This is not just about caribou, wolves or oil. This is about examining our relationship with nature and co-evolving with it in sync.
It doesn't matter how much money you've got when your surroundings are polluted and the environment has become toxic and void of life. Ancient wisdom reminds us that when we take care of the planet it can take care of us.