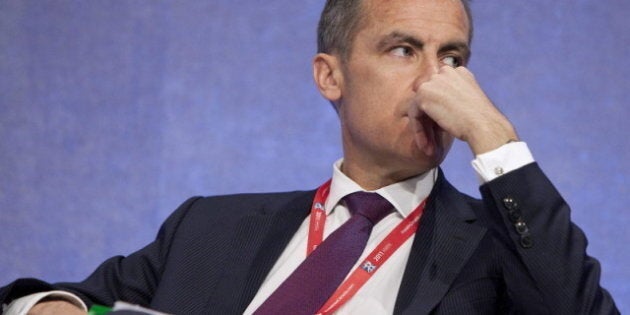 As protesters prepare to bring the Occupy Wall Street movement north of the border, Canada's top banker says he is sympathetic to their frustrations.
In an interview with CBC's Peter Mansbridge, Bank of Canada Governor Mark Carney called the demonstrations, which are slated to spread to cities across Canada on Saturday, "entirely constructive."
"I understand the frustration of many people, particularly in the United States," he said. "You've had increase in inequality because of ... globalization, because of technology. You've had a big increase in the ratio of CEO earnings to workers on the shop floor."
The financial crisis, he says, has only exacerbated those feelings.
"There's a frustration with policy, that is understandable, and a frustration that, 'Are things going back to business as usual … in the way the financial system functions?'" he said. "Now if I may say, that is not what's going to happen, but I can understand the frustrations that are there."
As for the Canadian financial system, Carney says that further reform is coming soon.
"We are, in the next few weeks, going to take some very important measures that are going to help end 'too big to fail.' It's not going to absolutely end it, but it's a big, big step," he said. "From my part of the world, what we can do is those reforms that are going to change the game for Wall Street, for Bay Street, for the way that the financial system functions."
Prime Minister Stephen Harper, however, was not quite as sympathetic.
When asked to comment on the protests during a scrum in Peterborough, Ont., on Friday, he told reporters that Canadians are aware of how well the country has performed during the economic downturn.
"We obviously have a very different situation here. We didn't bail out our banking sector. Our banking sector is the strongest in the world," he said. "I think Canadians understand that we have a very different situation than the United States."