Passengers on a cruise ship sailing into Victoria, B.C. got quite a shock recently when the boat unexpectedly tilted several degrees to the side.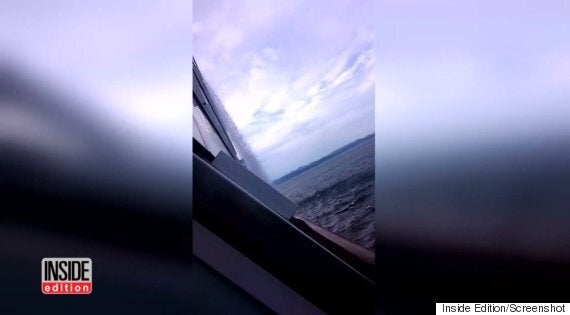 Water from swimming pools on upper decks of the Carnival Legend spilled onto balconies when the ship listed suddenly to the side Aug. 29. (Photo: Inside Edition/Screenshot)
Randy Gibbs said he tried to calm his kids down.
"I grabbed life-jackets and a bed sheet to tie us together if we went over," Gibbs, from Puyallup, Wash., told the Times Colonist.
The ship was on a week-long cruise to Alaska on Aug. 29 when a technical problem with the steering gear caused it to list about eight degrees, Carnival Cruise Line told the newspaper.
The vessel was transporting 2,000 passengers and crew, but only minor injuries were reported.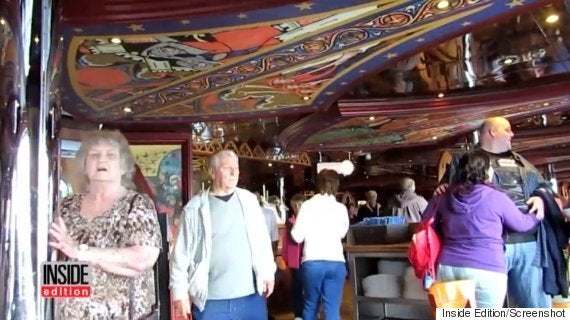 Passengers on the Carnival Legend held onto poles and one another when the ship listed to the side. (Photo: Inside Edition/Screenshot)
"At no point were guests or crew in danger," spokeswoman Jennifer De La Cruz said in a statement obtained by CHEK News.
After three or four minutes, the ship was right side up again.
The Carnival Legend docked in Victoria two hours behind schedule, and no one was permitted to go ashore, according to the statement.
The vessel arrived as planned in Seattle on Tuesday.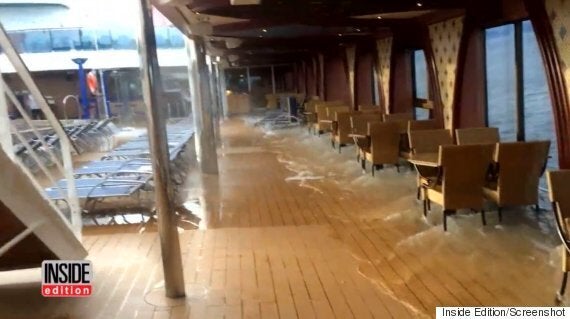 Water from swimming pools sloshes around on a deck of the Carnival Legend on Aug. 29. (Photo: Inside Edition/Screenshot)
One passenger told the website Cruise Law News in an email that the ship's guest services told them this had never happened before on the vessel, but after doing some research, the passenger discovered it's not uncommon on cruise ships.
"However, generally it is a weather event which this was not," the passenger wrote.
"Only Carnival can manage to have an incident in near perfect weather and seas."
A technical issue in 2013 led the Carnival Legend to cancel a scheduled stop in Grand Cayman and head instead to its final destination in Florida.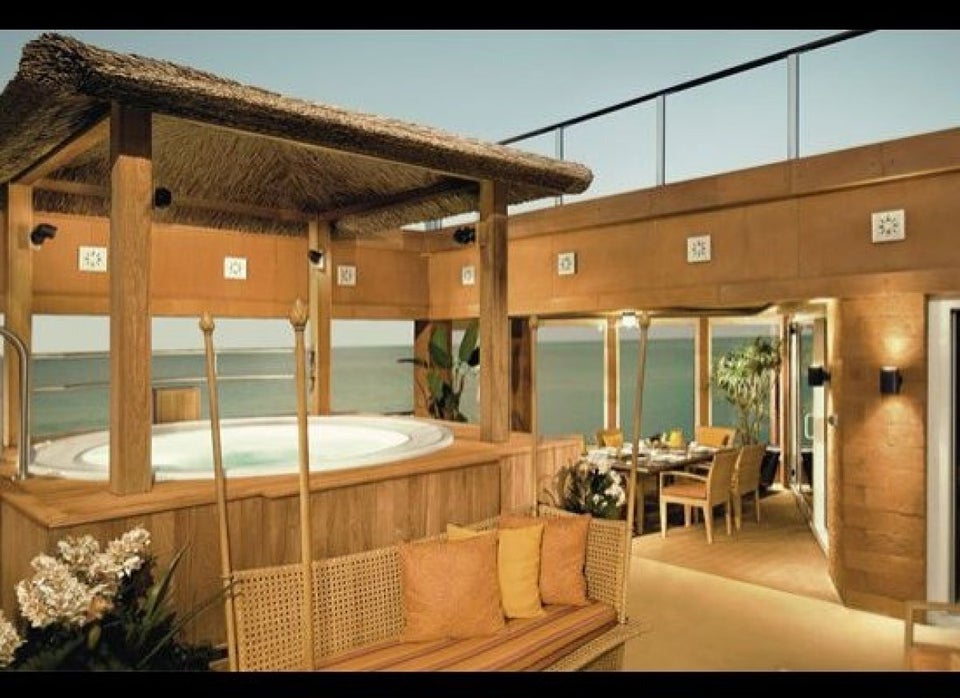 Amazing Cruise Ship Cabins
Popular in the Community