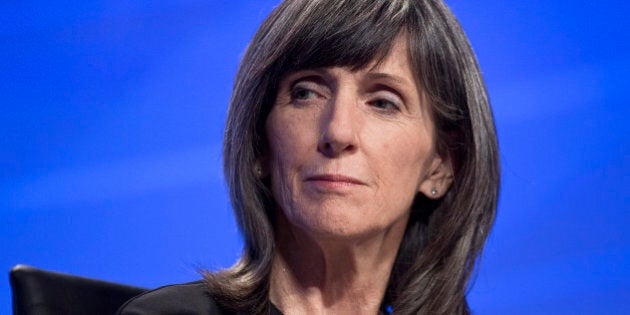 President Barack Obama will reject the contentious Keystone XL pipeline, a former White House climate and energy czar says.
Browner served as head of the Environmental Protection Agency during the Clinton administration and headed the Office of Energy and Climate Change Policy for two years under Obama.
Her comments come as Washington finds itself in the crossfire of the Keystone debate.
Meanwhile, the Harper government is running a $16.5-million ad campaign extolling the virtues of Canada's natural resources.
But the ads failed to impress those south of the border, according to a new report, and even left people puzzled over assertions that Canada is America's best friend.
A government-commissioned Harris-Decima pre-testing report on the ad blitz earlier this year found that focus groups in Washington were befuddled by the campaign's original tagline — "America's best friend is America's best energy solution."
"Few would immediately assume this means Canada, despite certainly considering Canada to be a good friend," says the $58,000, taxpayer-funded report, posted Wednesday on Library and Archives Canada.
"Some indicated that claiming you are one's best friend comes across as something one does when one is about to ask for a huge favour."
Others took issue with the word "solution" because it suggested "America had a problem that needed solving." In a similar vein, "virtually all objected to the reference to Canada's ban on dirty coal as it seemed to imply that Canada is doing more than the U.S.," the report noted.
The U.S. advertising offensive has included promotions and ads in influential publications and a website for American viewers, gowithcanada.ca. The ads shine a job-friendly and environmentally sensitive light on a cross-section of Canadian resource industries.
TransCanada, which is building the Keystone XL pipeline from Alberta's oil sands to an oil terminal in Cushing, Okla., says it expects a decision on the pipeline by March of next year.
— With files from The Canadian Press
Popular in the Community