Our faith in love has been restored! Hockey legends — and former competitors — Caroline Ouellette and Julie Chu just welcomed a baby together.
The arrival of Liv Chu-Ouellette was announced to the world on Twitter by Shannon Miller, who coached Ouellette during her college hockey career, NBC Sports reported.
Considered two of the greatest female hockey players of all time, Ouellette and Chu have squared off against each other on several occasions.
We're surprised their love story hasn't already spawned a movie.
Further evidence of their love being destiny? When they played against each other, they both wore number 13.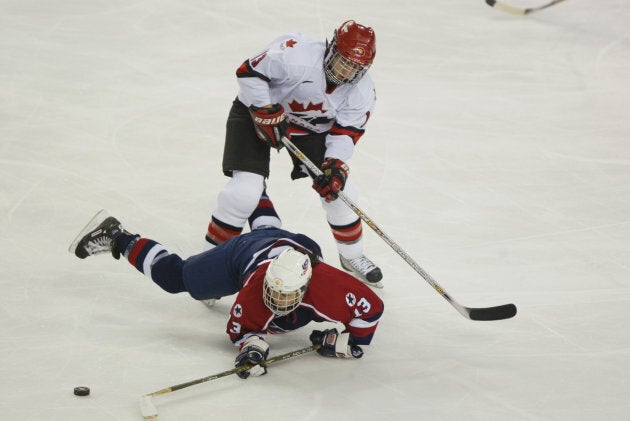 Can you say power couple?
Chu is on the team's extended roster due to her commitment as a head coach at Concordia University. Ouellette was on the Canadiennes active roster, but Eyes On The Prize reported that she was taking leave at the beginning of the season.
Hockey fans on social media celebrated the baby news, and many pointed out the stark contrast between women's and men's hockey.
It's hard to pretend that men's hockey doesn't still have a long way to go.
But for now, we're going to focus on the positives. Like the adorable baby these two female powerhouses have added to their family.
The only question left is if baby Liv picks up a hockey stick, what national team will she play for?