The "Star Wars" revelations just keep on coming!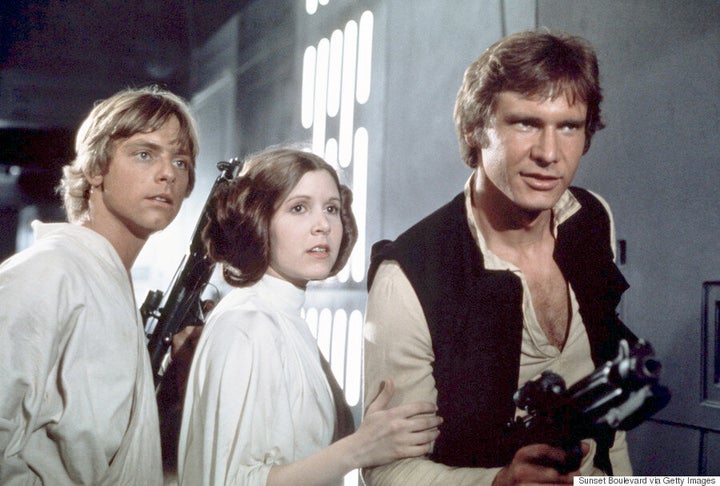 Mark Hamill, Carrie Fisher and Harrison Ford on the set of "Star Wars: Episode IV - A New Hope" written, directed and produced by Georges Lucas. (Photo by Sunset Boulevard/Corbis via Getty Images)
In her new memoir, The Princess Diarist, Fisher shared the journals she kept as a 19-year-old budding star and revealed she wishes she fell for fellow "Star Wars" costar Mark Hamill instead. She also expressed a desire to be with Ford even now, according to the Hollywood Reporter.
"I'm sorry it's not Mark [Hamill] — it could have been," she wrote in her journal soon after she and Ford began their three-month affair. "It should have been. It might've meant something. Maybe not much, but certainly more."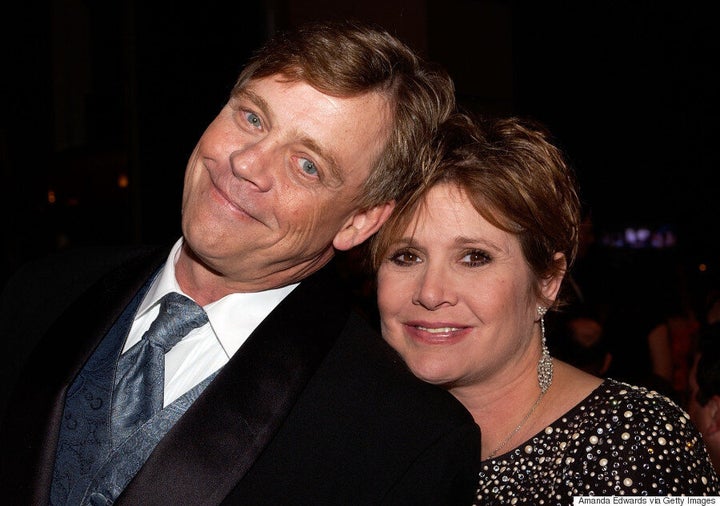 Mark Hamill and Carrie Fisher on June 9, 2005 in Hollywood, California. (Photo by Amanda Edwards/Getty Images)
Fisher also revealed that she, Ford and Hamill, who played Luke Skywalker in the iconic films, had multiple "sleepovers" while shooting the movie.
Fisher explained that at the beginning of the affair, she didn't know why she and Ford got together.
"Why have I become casually involved with someone who, if I am being totally honest with myself, I don't care for and who doesn't care for me? And is married?" she wrote. "I'm scared. Scared that I'll let Harrison hurt me."
As time went on though, the actress, who reprised her role as General Leia Organa in "Star Wars: The Force Awakens," felt bitter about how hard she fell for the married Ford.
Harrison Ford and Carrie Fisher on Fifth Ave outside The Plaza hotel. (Photo by Richard Corkery/NY Daily News Archive via Getty Images)
"The hundred-dollar question: What do we mean to one another? Let's define our relationship, you bastard," she wrote. "We could come to a full stop now if you think that would help... It's now a question of surviving each other's company instead of enjoying it."
Eventually, Ford went back to his wife and kids (Ford and his then-wife Mary Marquardt divorced in 1979 and he's currently married to actress Calista Flockhart) and the affair ended.
"My affair with Harrison was a very long one-night stand," Fisher wrote. "I was relieved when it ended. I didn't approve of myself. So, I loved him and he allowed it."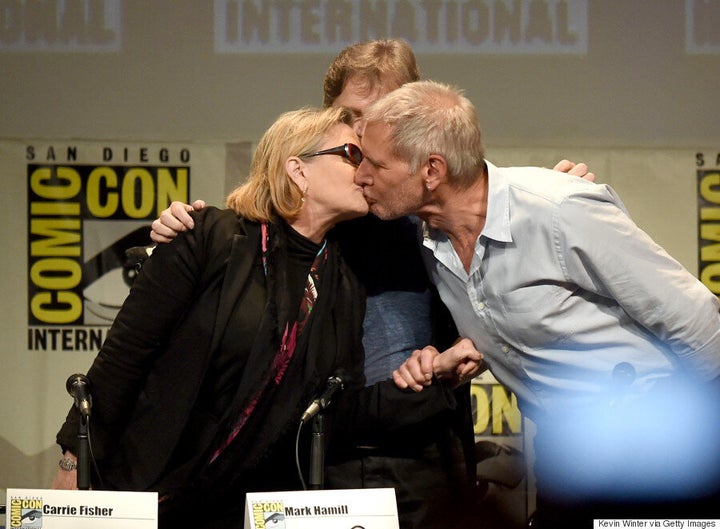 Carrie Fisher, Mark Hamill and Harrison Ford at the Lucasfilm panel during Comic-Con International 2015 at the San Diego Convention Center on July 10, 2015 in San Diego, California. (Photo by Kevin Winter/Getty Images)
But even though their short romance ended decades ago, Fisher admitted she still longs to be with Ford.
"So, while there is still time for Carrison to grow old together, that gateway is steadily closing," she wrote.
"And if we're going to get back together, we're going to have to do it soon. And getting back together with someone you were never truly with is, to say the least, complicated. But absolutely worth the effort. Or not. I'll probably regret writing this, but if you have the impulse to yell at me, please don't. Periodically, I feel guilty enough on my own."
As of press time, Ford has yet to comment publicly on the book.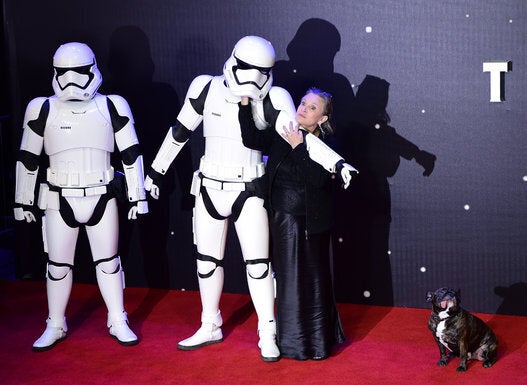 'Star Wars: The Force Awakens' European Premiere
Popular in the Community