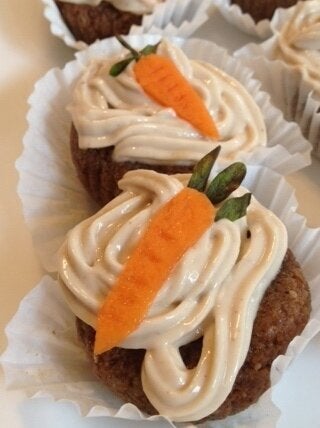 I am just over one month into my new life down here in Costa Rica. And December (month number two!) marks the anniversary of my new home and workplace, Hacienda Del Sol. Yes, this month, HDS is nearly 2 decades old! Although we feel consistently young at heart (thanks to our raw food cuisine, daily yoga offerings, and enduring eco-lifestyle), this December marks 19 years of blissful business for us here in Guanacaste.
Over the years, our tropical retreat centre has supported each and every guest who has passed through our gates in search of improved health, emotional empowerment, and whole life balance. For many years, the main focus of our facility was centred on our signature detox juice cleanses, but we have now developed alternatives for those still interested in a cleansing and rejuvenating holiday experience via our newly designed raw food culinary fitness programs. With exciting and exquisite fresh crudo (raw in Spanish) cuisine, our visitors are able to enjoy substantial, delicious, and well balancing meals while taking part in our educational Raw Food & Yoga or Mindful Fitness Programs, or while simply unwinding with us in the jungle poolside. With our abundant organic garden and mature fruit trees on site, our aim here is to one day fully sustain our kitchen from our very own harvest (cucumber, red peppers, tomatoes, green leafy vegetables, fruit trees and cacao, pineapple, mango, papaya and star fruit)!
What better way to celebrate any occasion, than with a decadent raw food dessert like Hacienda's own Raw Carrot Cupcakes? The below recipe and many others are featured daily in our raw restaurant, and will also be available in the soon to be published Hacienda Del Sol Cookbook!
What are you waiting for? Make these cakes.
CARROT CAKE WITH CREAM CHEESE FROSTING
(Makes 16 squares & 9 mini cupcakes)
1 cup sunflower seeds (ground in Vitamix frst)
3 ½ cups raisins (soak in 4 cups water for 15 min, drain and set water aside)
1 ½ tsp fresh ground nutmeg
In a food processor process the almonds until ground into flour.
Add the ground sunflower seeds and 2 cups of the raisins and process until raisins are broken down.
Add this mix to a large mixing bowl and add the carrot pulp and the rest of all the ingredients.
Mix thoroughly then add 1 cup of carrot juice. Do add more if batter is really wet.
Fill the cupcake tray with rounded spoonfuls and then add the rest of the mix in the large square cake pan placed over a flat cutting board with plastic wrap on the bottom.
Place both pans in the dehydrator and dry at 115°F for 16-20 hours until cupcakes are dry on the outside. *For the large cake, press in the middle to makes sure the center is dry. See frosting recipe and instructions.
Blend all ingredients in high powered blender (ie. Vitamix) until as smooth as possible. Place in a large bowl in the fridge to set for at least 4 hours. Before spreading or piping, leave out at room temperature for 15-20 minutes to soften the icing (will not pipe if too cold).