 Each year, Travelzoo's Deal Experts log hundreds of thousands of miles in the air, travelling from office to office as well as taking part in Travelzoo's Experience program, where we take the same vacations booked by our 25 million subscribers worldwide.
Along the way, we've racked up our favourite travel essentials: that one thing that we wouldn't leave home without. The type of necessity we buy doubles of so we can keep them in our carry-ons and never have to worry about while away.
With checked bag fees in the $25-$35 range, here's a list of some of our must-haves using up precious carry-on space. What's your travel essential?
BLOG CONTINUES AFTER SLIDESHOW...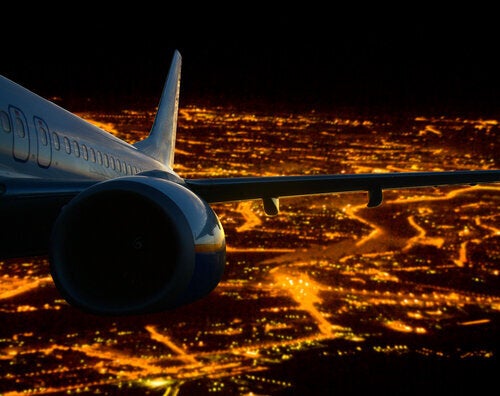 Carry-On Essentials
Personal care -- Take care of yourself
Barrie Kosberg, Los Angeles: "A big, cozy scarf -- works wonders on a cold and breezy plane, and if it's chunky enough, can double as a neck pillow."
Lily Fu, Los Angeles: "Toothbrush in the carry-on bag!"
Erica Wacker, Chicago: "Extra socks and underwear, in case your flight is cancelled or you decide to extend your trip another day."
Jodi Burns, Miami: "Extra hair ties!"
Joanna Richler, Toronto: "Kleenex. It has so many useful purposes."
Darlene Carenza, Miami: "As a new mom, I learned quickly that it's always wise to have wet wipes on hand."
Jacynte Le Roux Keith, Vancouver: "Ear plugs and eye patch!"
John Leeman, Dallas: "Gum to chew on for the airplane to pop my ears."
Tech -- Beyond the iPod, iPad and Kindle
Doug Kushla, Los Angeles: "Always I carry my cell phone power cord in my carry-on. You're in trouble if the airline loses your bag or if your phone dies between a layover."
Josh Gershenson, Chicago: "I always put outlet covers in our suitcase. Hotel rooms are not child-proofed, but you can breathe easy knowing that your little guy won't shock himself into next week. With the outlets covered, all you have to do is ask the hotel for a crib and you're ready to roll!"
Michael Duchesne, Toronto: "I like to use currency converter apps like XE.com so I can purchase carefree when travelling abroad and avoid making mental math mistakes."
Kelsey Rexroat, New York: "If I don't have a paper map, I like to plan ahead by looking up the hotel or destination on my iPhone's Google Maps, then saving a screen shot. That way I can reference it even if I don't have Wi-Fi (and pointing at the map can overcome language barriers in a pinch)."
Hilary Solan, Chicago: "A few years ago I bought several small power strips at the hardware store and put them in all of my frequent travel bags. I'll never again have search for extra plugs in a hotel."
Jennifer King, Mountain View: "Absolutely without a doubt, never travel anywhere without a swimsuit."
Angela Shannon, Chicago: "I keep in the top pocket of my suitcase a corkscrew to open a bottle of wine, a small candle and a pair of earplugs. That way I can bring a bit of home to a hotel room and enjoy a bottle I buy more cheaply at a local store rather than from the expensive honour bar. I can light the candle for relaxing and creating a nice scent in the room. The earplugs I use in a pinch when the walls are thin or the hallway is loud. I also bring a spare pair of socks to wear in the hotel room (rather than walking on those floors with bare feet)."
Andrew Young is Travelzoo's U.S. Web Editor and is based in New York. Travelzoo has 250 deal experts from around the world who rigorously research, evaluate and test thousands of deals to find those with true value.