The Toronto Star rejected this cartoon on Canada without Quebec.
The paper decided to pass on the the image last week but cartoonist Theo Moudakis posted it to Twitter. After the Star's public editor Kathy English tweeted the sketch, many questioned whether the paper was seeking to have its cake and eat it too.
Outspoken Star columnist Heather Mallick clearly thought the strip should have made the paper.
What do you think? Does the cartoon go to far? Share your thoughts in the comments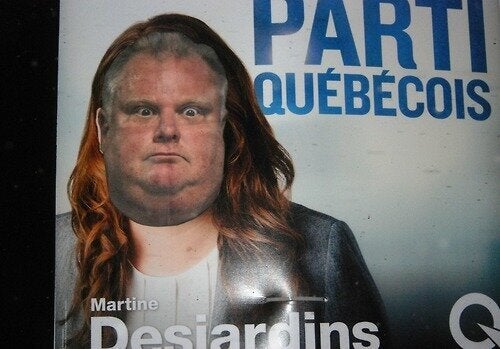 Creative Sign Defacement In Quebec