Fish come from the water, not from the, er, air.
So one woman in Philadelphia got quite the scare last week when a catfish fell from above, right onto her head.
Lisa Lobree was on her way to a fitness class on Labour Day when she heard a rustling in the trees, according to The Philadelphia Inquirer.
Then something heavy hit her on the head and she dropped to the ground, screaming.
"Suddenly I was slammed by something," she told the outlet.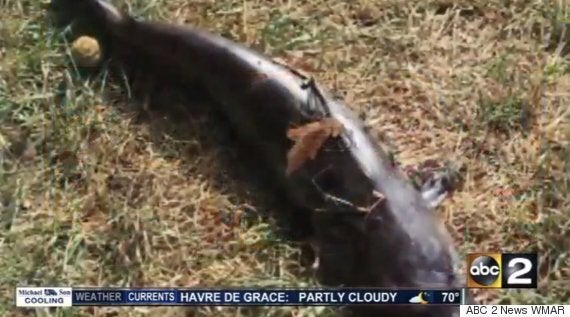 Here's the smelly fish that ruined Lisa Lobree's day and made everyone else's. (Photo: ABC 2 News WMAR/Screenshot)
"I was like, 'What?!' I was freaking out."
A friend who was walking with her figured out what happened, she told KYW Newsradio 1060.
"It bounced off Annie. Annie sees me go down, turns around, looks and goes 'Oh my God! It was a fish.'"
As you might expect, Lobree didn't smell great afterwards, but she escaped with only a small cut on her face and some swelling.
The fish, which was more than a foot long, may have been dropped by a clumsy bird, according to KYW Newsradio. A few people spotted one flying away right afterwards.
The victim's husband posted a photo of her holding her nose next to the flying fish. Lobree wrote in the comments that she wouldn't forget the incident anytime soon.
"This is me after falling to the ground screaming and showering for 30 minutes to get the smell off," she wrote.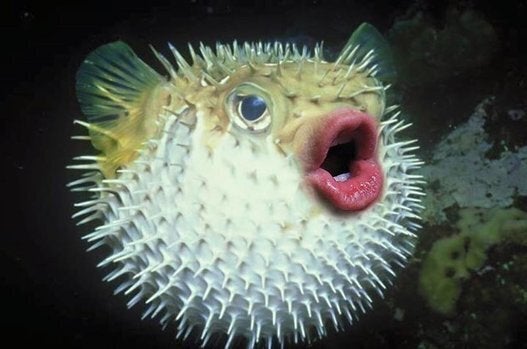 Donald Trump's mouth on puffer fish