The CBC has asked YouTube and Facebook to remove the Conservative Party's latest attack ad against Liberal Leader Justin Trudeau, arguing the ad "not only uses CBC's news footage but also re-edits" it.
"Our guiding principle is simple and clear," CBC news editor Jennifer McGuire wrote in a blog post Friday. "No one — no individual candidate or political party, and no government, corporation or NGO — may re-use our creative and copyrighted property without our permission. This includes our brands, our talent and our content."
A spokesperson for Google, which owns YouTube, said Monday afternoon the company had "no official comment" on CBC's request. Representatives of Facebook didn't immediately respond to requests for comment.
The video then moves to a heavily edited, 22-second-long segment of an interview Trudeau gave to CBC's Terry Milewski last week, in which Milewski repeatedly presses the Liberal leader over his declaration he would take Canadian troops out of the combat mission against ISIS.
"When a TV clip of an interview of a party leader shows up in another party's advertising edited in a way that shifts the context of the facts, this may cause viewer confusion and even suspicion about our journalism, and the intentions of journalists," McGuire wrote on the CBC blog.
"It can damage our credibility, independence and integrity as neutral participants. … At no time is it more important to insist on these boundaries than in an election period."
But University of Ottawa digital law professor Michael Geist said the CBC's "guiding principles" on copyright are "simply wrong."
Canadian copyright law includes provisions that allow political parties and other groups to use news footage, so long as the usage doesn't copy a "substantial" part of the original work.
In a blog post Monday, Geist argued that the 22 seconds the Conservative Party used from a 13-minute long interview didn't amount to a "substantial" amount. He said the Conservatives could also argue that their commercial is protected under fair-dealing provisions that allow use of copyrighted works for educational or research purposes.
"In this case, criticism, research (on Trudeau's political positions), or even news reporting (of those positions) might apply," Geist wrote.
The CBC's "claim that no one can use any clips of its broadcasts without permission is inconsistent with the state of the law," he wrote.
While many copyright experts argued this wasn't necessary, as existing law already allows for limited use of news footage, many in the news media suspected such a rule would open the floodgates to unlimited use of copyrighted news footage in political ads.
"Canadian broadcast journalistic organizations ... are determined to limit the re-use of political coverage in paid advertising," CBC's McGuire wrote. "Our integrity as providers of serious, independent coverage of political parties and governments rests on this."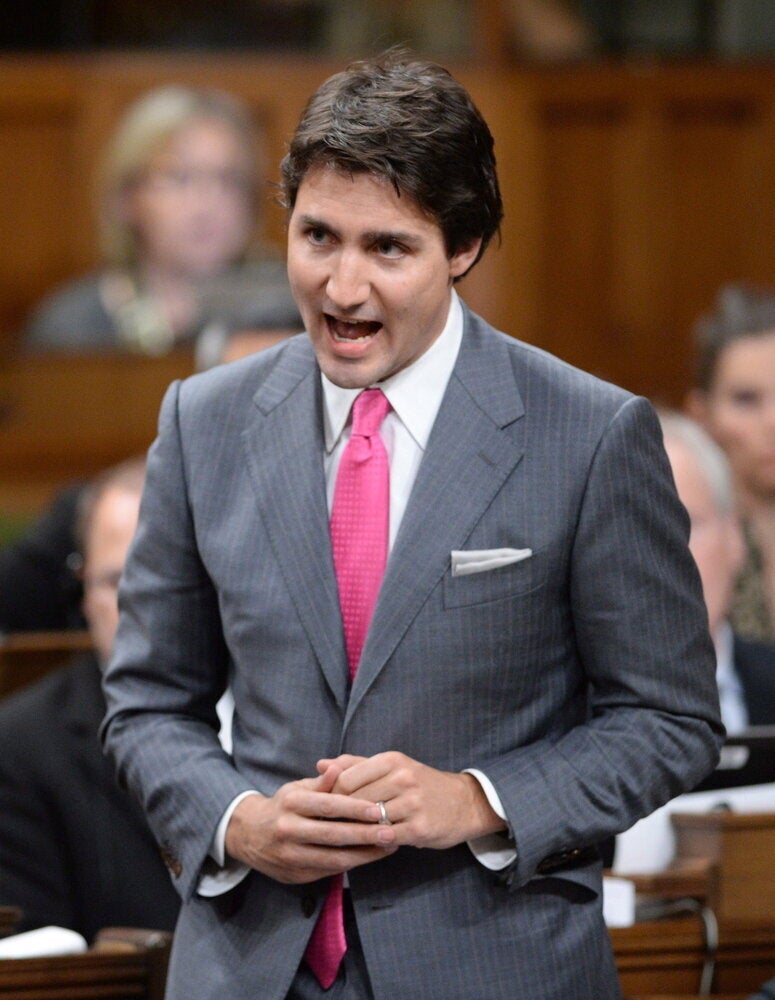 Recent Justin Trudeau Gaffes