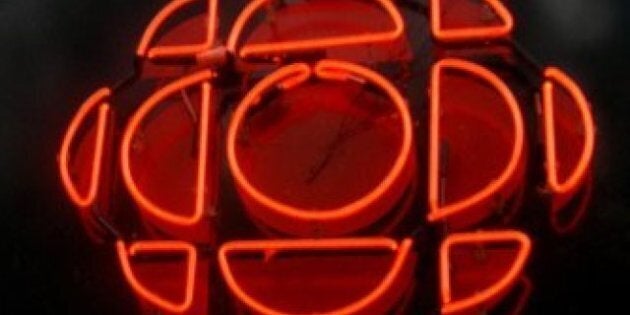 Heritage Minister James Moore wants to slash CBC's budget by 10 per cent, The Huffington Post has learned.
Although a government decision is far from complete, Moore has discussed his wish to see the public broadcaster's $1.1-billion allocation cut by ten per cent, sources said. Moore had earlier this summer suggested the CBC could face a cut of "at least 5 per cent."
"Ten per cent would have just huge consequences. It would result in station closures," said Morrison, who warned that small stations serving rural areas would be particularly vulnerable.
Cuts to the CBC would flow from the Conservatives' strategic and operation review process, a plan to find $4-billion in savings in order to balance the books by 2014-2015.
The federal government has instructed all departments, agencies and crown corporations that receive federal money to come up with two separate proposals on how they could slash their budgets by five per cent and 10 per cent.
Cabinet hasn't approved any CBC reductions, sources said. In fact, it appears the public broadcaster hasn't yet submitted its proposal on how it would handle budget reductions.
"The process is unfolding. We are working (on it)," CBC spokesman Marco Dubé told HuffPost.
The public broadcaster doesn't expect to find out how much it will have to cut until the next federal budget, likely in March, Dubé said.
Moore assured reporters Wednesday that the government won't eliminate the CBC's public subsidy, but he repeated comments he made in the Commons, saying the public broadcaster won't be spared from government-wide spending cuts.
"Obviously, I'm not going to talk about Budget 2012… In the campaign, we said, we're going to balance the budget and we're going to do so responsibly. We're going to keep our word and the CBC has to be part of that," he said.
The minister added: "We're not interested in privatizing the CBC."
The Conservative government may not want to eliminate public financing completely, but some Tory backbenchers are suggesting that's precisely what they would like to see.
Conservative MPs on the Heritage Committee voted against an NDP motion this week that called for a study of the impacts of anticipated cuts to the CBC/Radio-Canada.
Although the meeting was held in-camera, numerous sources said the government majority voted down a request to hear testimony from witnesses on the effects of the cuts and the crown corporation's ability to fulfill its mandate.
CBC supporters view it as the latest attack against the crown corporation.
The NDP's heritage critic Tyrone Benskin refused to discuss his motion but he told HuffPost the CBC had already suffered enough cuts.
"If you want this economy to work, you need to get people working. Cutting the CBC is going to cut jobs," he said.
The Tories are trying to pave the way for more drastic cuts by undermining the ability of the CBC to provide quality programming, Benskin said.
"It will… strengthen the call to say that CBC is wasting money because CBC is not doing their job. It's almost like a two-pronged attack where you cut the legs out from someone and say, 'well walk faster,'" Benskin said.
On Tuesday, the Tory-majority on the Commons' access to information, privacy and ethics committee also voted to study the use of taxpayers' money in funding CBC's legal battle with the Information Commissioner, another body paid for by the public purse. The Tories want to call CBC's competitors, including Sun Media journalists, to testify about the public broadcaster's refusal to turn over documents they have requested under the access to information law.
The Conservative Party has often used the public financing of the CBC as a wedge issue, picking fights over the broadcaster's alleged left wing bias and questioning whether taxpayers should be forced to dish out more than a $1-billion a year to the crown corporation.
A number of Tory backbench MPs are also quizzing constituents on the funding of the CBC or asking them to sign petitions.
Ed Holder, the MP for London West, released Wednesday the results of an unscientific survey he'd advertised in his weekly newsletter.
Although Holder reported approximately 66 per cent of his respondents wanted to maintain or increase funding for CBC Radio, with only 35 per cent wanting to reduce or eliminate funding, he told HuffPost, he believes the result were "skewed a lot" because a pro-CBC group promoted the poll to its membership.
Before the large spike in votes, Holder said the poll results were more in line with a survey last week on CBC television which suggested 38 per cent wanted of respondents wanted funding maintained or increased, 21 per cent wanted funding reduced, and 41 per cent wanted CBC TV funding eliminated outright.
"CBC radio is certainly more popular than CBC television," Holder added.
Ontario Conservative MP Jay Aspin said CBC funding is not an issue in his riding but his constituents want to see fiscal responsibility.
"Everything is under review, so certainly the CBC is no exception," he said.
But a few other MPs suggested they have personal reasons to support a viable public broadcaster.
"Cut? I like watching it. Where would I watch my hockey?," said Joe Preston, the Tory MP for Elgin—Middlesex—London.
The CBC has inked a deal with the NHL to broadcast Hockey Night in Canada until 2014.
Manitoba Conservative MP James Bezan told HuffPost his sister works at CBC radio in Winnipeg.
Asked if he'd like to see the CBC cut, Bezan responded: "I love my sister."
althia.raj@huffingtonpost.com
Popular in the Community