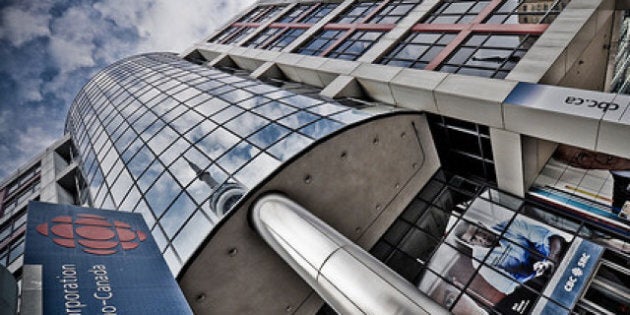 OTTAWA –The CBC could see even deeper cuts than the 10 per cent reduction the Heritage Minister has discussed, federal Liberals suggested Thursday.
Liberal heritage critic Scott Simms told HuffPost he believes Heritage Minister James Moore is under tremendous pressure from right-wingers in the Conservative caucus to axe the public broadcaster's budget substantially.
"They are openly musing about it. They are no longer quiet," Simms said, reacting to petitions being distributed by some Tory MPs, such as Rob Anders and Brad Trost, that call for the CBC's public subsidy to be eliminated entirely.
"So what lies beneath James' rhetoric is pretty scary stuff. So if he has gone from five, now to 10, it may go even further," Simms concluded.
HuffPost broke the news Thursday that Moore wants to cut the CBC's budget by 10 per cent. The Conservative government, however, hasn't officially settled on a figure. In order to balance the books, all departments, agencies and Crown corporations have been asked to propose two scenarios to deal with a 5 per cent cut and a 10 per cent cut.
With a $1 billion allocation from the public purse, Moore noted in the Commons this week that: "The CBC is receiving a lot of money from taxpayers."
"CBC will do its part, that's certain," Moore added. "We will work with them to find the savings, but they will do their part to achieve a balanced budget by 2015."
Simms said he accepts the fact that budgets will be cut because of the review, but the issue is how far those cuts will go.
"It went from musing about five per cent to now musing about 10 per cent, so it keeps going," he said.
NDP Interim Leader Nycole Turmel said Thursday the cuts were "regrettable" because the CBC is providing "neutral" information accessible to all Canadians.
althia.raj@huffingtonpost.com