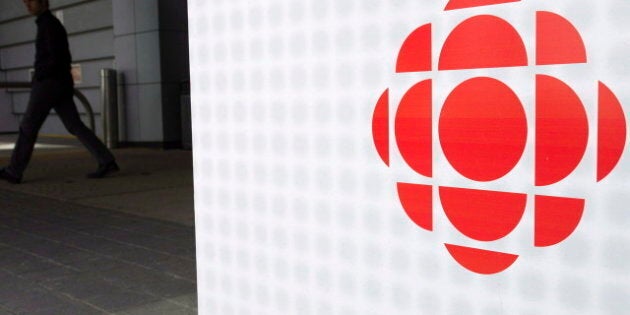 The Canadian Broadcasting Corporation is planning to cut 657 jobs over the next two years in an effort to cut $130 million from its budget.
The news was not unexpected, given warnings from CBC President Hubert Lacroix that the network is in dire straits following the loss of NHL hockey to Rogers Communications.
But the broadcaster said it would continue to compete for sports events of "national significance," such as the Olympics.
The Canadian Press reports:
TORONTO - The CBC is slashing 657 positions over two years and will no longer pursue broadcast rights to professional sports as it grapples with a massive budget shortfall.

The public broadcaster announced a swath of cuts Thursday that will shave $130 million from its 2014-2015 budget and spur a new mandate "to reimagine itself" as the media landscape changes.

CBC president Hubert Lacroix detailed the news at a town hall meeting for employees that outlined financial challenges including a softened advertising market, disappointing ratings for CBC-TV, "much lower-than-expected" ad revenues from Espace musique and CBC Radio 2, and the loss of NHL broadcast rights to Rogers Media.

"There's no easy way to deliver news like this," Lacroix said in prepared remarks that were posted online moments after his private address.

"I know many of you are sad. I know there will be many questions. We will answer them straight up, both in our Q&A session today, in the meetings that will follow, and as things take shape over the coming days."

CBC News reports that 334 full-time jobs will come from English Services, saving roughly $82 million.

The belt-tightening — which will incur one-time severance costs of $33.5 million — are geared to guiding the corporation "towards a smaller, more nimble and more open public broadcaster," Lacroix added.

It will also mean coverage of "fewer events and fewer sports" — including less amateur sports — and the cancellation of planned regional expansions.

Nevertheless, Lacroix said CBC/Radio-Canada will maintain its news-gathering capabilities in the regions and remain committed to "signature events of national importance such as the Olympics." But only if they make money.

"We will only broadcast events that allow us to break even," he said in the statement.

When it comes to professional sports, CBC said it can no longer compete with private rivals that have specialty channels and multiple media platforms.

Meanwhile, CBC-TV programming also took a hit from private rivals, with CBC noting its prime-time TV schedule "performed poorly in attracting 25-54-year-old viewers," considered the most important demographic for advertisers.

In combination with the softened ad market, that represented a $47-million hit to CBC's revenue.

The watchdog group Friends of Canadian Broadcasting was wary of such comments, and what it signals for the future of CBC.

"That is code for we are behaving like a public broadcaster, we are delivering audiences to advertisers," said spokesman Ian Morrison, who blames the money woes on reduced funding from the federal government.

"That's not the thing that a public broadcaster that is concerned with delivering programming to citizens would say."

Morrison also expressed concern over scaled-back regional coverage, warning the move would centralize operations to the detriment of the rest of the country.

"This becomes more and more a 'Toronto Broadcasting Corporation' — that's really what is happening because they're reducing their capacity to cover and the hours of local content that are live throughout the country," he said.

"That's very, very serious."

He blamed the budget troubles on "a hostile" Conservative government that reduced the CBC's funding appropriation by $115 million back in 2012.

Lacroix said these were "tough decisions necessary to balance our current budget."

"As the media landscape changes, CBC/Radio-Canada will also need to reimagine itself in order to continue delivering on the mandate with which we were entrusted over 75 years ago," Lacroix added in a release Thursday.