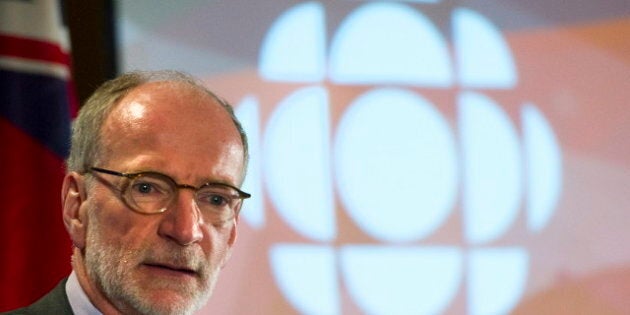 The cash-strapped Canadian Broadcasting Corporation will tap into its rich real-estate portfolio to dull the pain of deep budget cuts, but president and CEO Hubert Lacroix confirmed on Thursday that there are no plans to sell its iconic downtown Toronto headquarters or its newly renovated Vancouver studios.
In a speech to the Economic Club of Canada, Lacroix said the broadcaster intends to reduce its real-estate footprint by 800,000 square feet, part of a multi-pronged effort to make ends meet in the wake of significant federal funding cuts.
"I don't believe in being the owner of buildings. I believe we can control our costs much more if we are the tenant of buildings," he told media at the Toronto event.
"We're trying to do this everywhere in the country where we can do things differently because of technology, because of regrouping."
In Halifax, for example, Lacroix says the broadcaster is only using a fraction of the space in the two buildings it owns.
"That's not very efficient," he said.
But the broadcaster has a different plan to increase efficiency in its two of its most high-profile offices.
In Toronto, rather than cash in on the value of the broadcaster's prime Front Street location, Lacroix says efforts are underway to lease available space to tenants.
"A lot of square footage that is not yet used because of the cuts over the years," he said. "We would like to think that we can package some square footage in our building to actually invite tenants into our building."
The same is true in Vancouver, where Lacroix confirmed that the CBC will pursue additional tenants before discussing the possibility of putting the recently renovated building on the market.
"When we're fully leased we'll look at all options, but right now we have no intention of selling those two places," he said.
According to Lacroix, it's still too early to estimate how much revenue could be raised through selling and leasing various properties.
But a recent Globe and Mail report offers some insight: the newspaper put the total value of the the CBC's real-estate holdings at $1 billion, and estimated that the broadcaster is sitting on about $12 million in surplus commercial real estate space in its downtown Toronto office.
In tabling the budget earlier this year, the Conservative government announced it would be cutting $115 million in federal funding to the CBC over the next three years.
But on Thursday, Lacroix said the actual reduction in the CBC's budget shortfall would be closer to $200 million "when we add on unavoidable cost increases and the investments required to continue to transform ourselves."
Though Lacroix estimates that about $50 million of that will be offset with new revenues from advertising and real estate, he said the funding cuts "will have a significant impact on our services, organization and staff."
Lacroix said on Thursday that negotiations are currently underway to complete the 475 job cuts that are expected this year, a process that will be wrapped up by the end of July.
He does not expect to announce any further cuts to programming this year.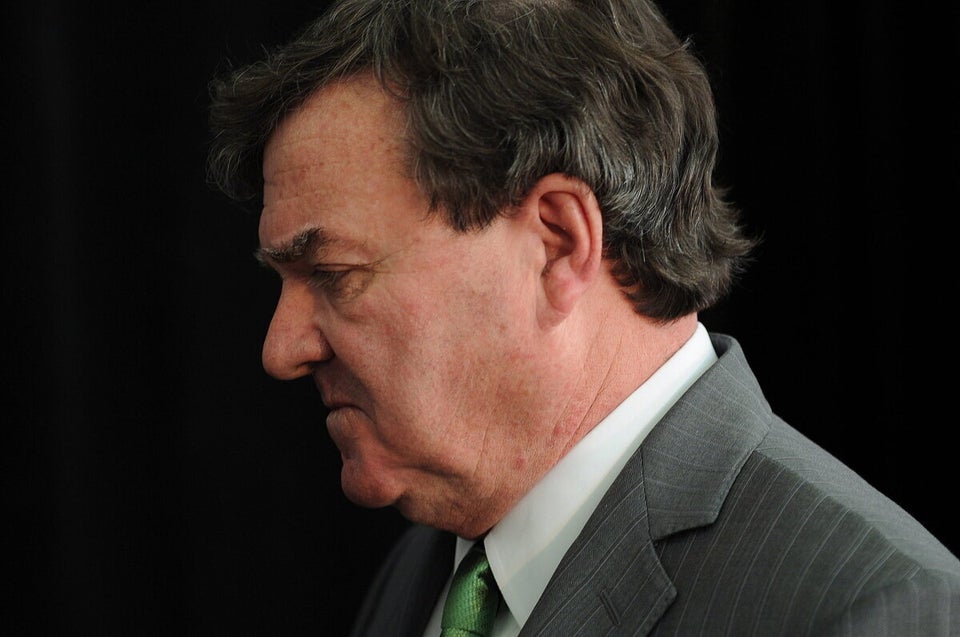 Canada Budget 2012 Highlights