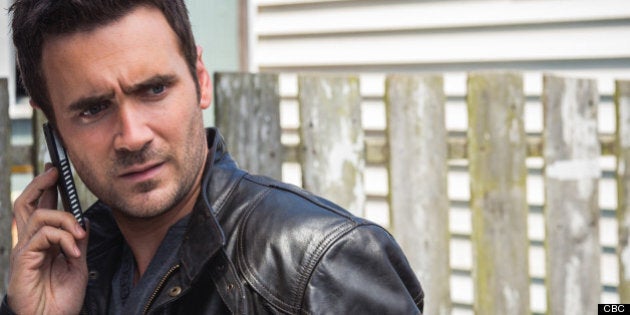 Unlike the other Canadian networks, CBC doesn't have to wait to hear what the American nets have picked up, so every year the national broadcaster is usually first out of the gate with presenting its fall lineup -- and this year is no different.
"2013-14 is an exciting time for CBC, and we're proud to move into the new season with strong content that Canadians truly care about," said Neil McEneaney, interim executive vice-president, English Services, CBC. "As the official broadcaster of the Sochi 2014 Olympic Winter Games, "Hockey Night in Canada," and a lineup full of new and returning primetime programs, CBC is the home of the hits this season."
That's right: Sochi, baby! But aside from spotlighting what viewers can look forward to this winter, as well as unveiling its upcoming fall schedule, CBC is proving how cutting-edge it is. Back in the day, we only had a handful of channels to choose from, but the broadcaster continues to break ground with its strategies to involve Canadians across every platform. This year, CBC is selling itself as the place where Canada goes (or in social media terms, #CanadaLivesHere) and with its dynamic new lineup, it just might be the broadcaster's best year yet.
It doesn't seem as though CBC has changed too much for its 2013-2014 schedule (trusty, reliable performers "Heartland," "Dragons' Den," "Republic Of Doyle" and "Murdoch Mysteries" -- among others -- are back this fall, while "Arctic Air," "Mr. D" and "Cracked" return this winter), but it isn't veering into "same old, same old" territory. Rather, the new shows (and an old favourite) are definitely going to make quite an impact.
It's baaaaaa-aaaaack! Replace Bobby Ewing with Kurt Browning and it's like the year without "Battle of the Blades" was just a dream. CBC realized what a winner the reality competition was and pulled the show from its year-long hiatus. The network promises the fourth season will be just as great as its previous years, with eight accomplished figure skaters being paired with eight burly hockey players, teeth optional. Browning, along with the hardest-working man on the CBC, Ron MacLean, are also back to co-host the competition. Paired with "Heartland," it's a guaranteed lock on Sunday nights.
Billed as a "global crime drama," "Crossing Lines" centres on a unit that investigates cross-border crimes. It's filmed in Prague, which serves as the series' exotic locale. But it's not just a crime-of-the-week show. In fact, series star William Fichtner ("Prison Break") might not have signed on had it been just another procedural crime drama. "I can't watch them. It's like Ambien. If I want to go to sleep, I put on a procedural. They put me right out. But I don't think that's what we have here."
The actor promises that after the first couple of episodes, viewers won't be tuning in to see what criminals are being hunted. It's the characters -- Fichtner is joined by Canadian legend Donald Sutherland, Marc Lavoine ("The Good Thief"), Gabriella Pession ("Wilfred"), Moon Dailly ("Black Heaven"), Richard Flood ("Titanic: Blood and Steel") and Tom Wlaschiha ("Game of Thrones") -- that will make this must-see television. Its only downfall on CBC? "Crossing Lines" gets a head-start on NBC this summer, though I suppose it'll just give Canadian fans an opportunity to watch it again.
Not only does the drama boast a new showrunner going into its sophomore season, it also features a new star. No, no, David Sutcliffe didn't pack up and leave; his Det. Aidan Black remains to harass a new forensic psychiatrist. That's right, Dr. Daniella Ridley (Stefanie von Pfetten) is out and Dr. Clara Malone (Brooke Nevin, "Breakout Kings") is in. "She's a strong character and there's a great opportunity to have some really fun interplay between Clara and Aidan," previews Nevin. But unlike how Aidan butted heads with his previous partner, it'll be a little different with Clara. "Having been in the unit for a year now, Aidan is starting to understand the value of these forensic psychiatrists and what they bring to it," said Sutcliffe. "Yet he's a cop so he'll probably be testing her to make sure she's on her game." Bring it, I say.
If you've been in a grocery store that sells the President's Choice brand, then you've undoubtedly come across a "Recipe To Riches" product in the aisles. CBC has acquired the former Food Network show, which features amateur Canadian cooks sharing their favourite personal recipes, and it will air as part of the winter schedule. For all you aspiring foodies, it's not too late to sign up. Auditions will take place this summer in select cities across the country; so Canadians, put on your goofy chef hats and get in the kitchen.
"Four Rooms" is no longer just an anthology film from 1995. CBC's newest foray into reality television, which shares the same name, is a wacky reality concoction, and if "Dragons' Den," "Antiques Roadshow" and "Let's Make A Deal" mated, this is the result. Canadians looking to make a profit from their prized possessions have a chance to sell their wares to one of four of Canada's leading art, antiques and memorabilia dealers. Sellers can opt to accept a buyer's offer, or move on to another interested party, but once a bid has been rejected, the offer is forever off the table. Want to take part? You still can. Apply online today and audition in a city near you.
Sochi 2014 Olympic Winter Games
Time difference be damned! Getting to the stories as they happen is key, as far as Ron MacLean is concerned. "We have a template that's been in place for years, in terms of how we approach the Olympics live," he says. And its location is what makes this Games so special and exciting for viewers. "There's an old saying: 'Nothing becomes a champion like a great rival' and our great rival, especially in hockey and figure skating, is the Soviet Union, now Russia."
CBC promises that Canadians will get "the best performance coverage available" of Sochi 2014, and will cover the Games on TV, radio, online and mobile platforms. CBC believes it's the athletes who are at the heart of the broadcasts and whether they are Canadian or not, viewers will learn more about them and experience their stories first-hand with CBC Olympic hosts MacLean, Scott Russell, Diana Swain, and CBC News Network host Heather Hiscox, who will be joined by still-unnamed expert hosts, analysts, commentators and journalists.
And as for Don Cherry and all you "Hockey Night In Canada" fans, don't fret. Somehow MacLean will balance both the Games in Sochi with his "HNIC" duties (not to mention his co-hosting gig on "Blades"). "It's doable. You grab three hours [of sleep] and then you grab a nap. That's what makeup's for," MacLean joked. (Or half-joked.)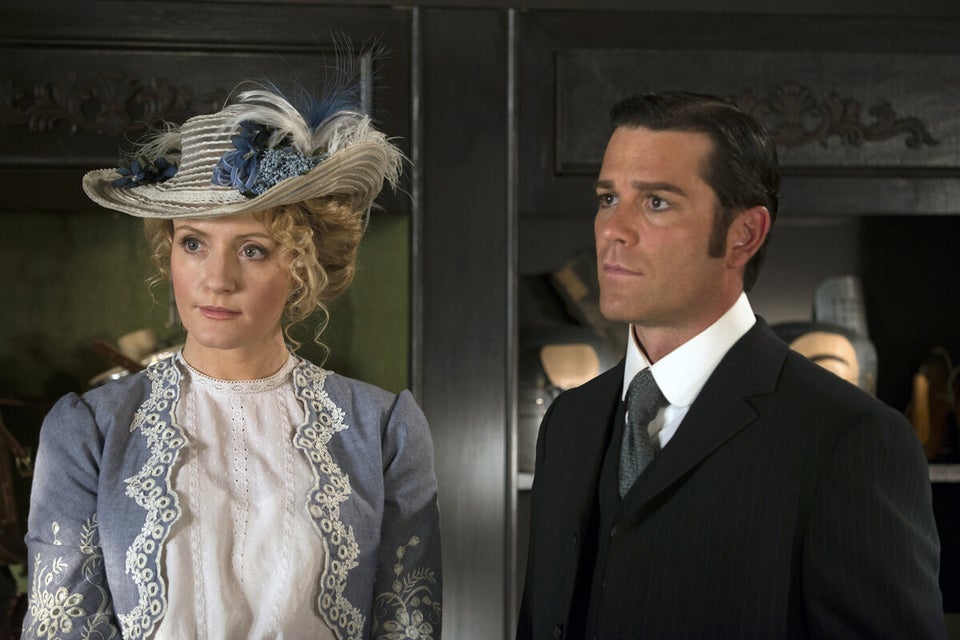 Here's CBC's fall lineup (all in ET):
8 p.m. "Murdoch Mysteries"
8 p.m. "The Rick Mercer Report"
9 p.m. "Republic of Doyle"
8 p.m. "The Nature of Things"
8:30 p.m. "The Rick Mercer Report" (repeat)
9 p.m. "The Fifth Estate"
8 p.m. "Battle of the Blades"
9 p.m. "Dragon's Den" (repeat)