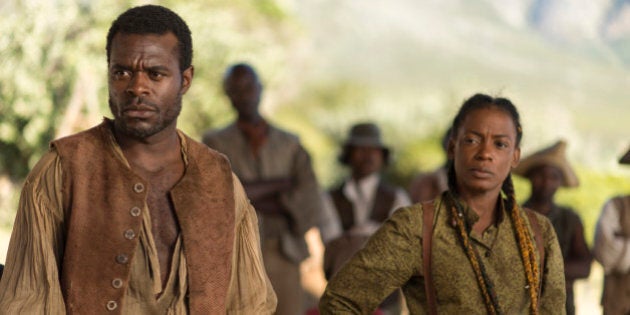 For a while there, it looked like the CBC was in a heap of trouble. Not exactly rock bottom, but not great either.
Why (aside from the obvious)? Well, because CBC is ready to get serious. Deadly serious.
Article Continues After Slideshow!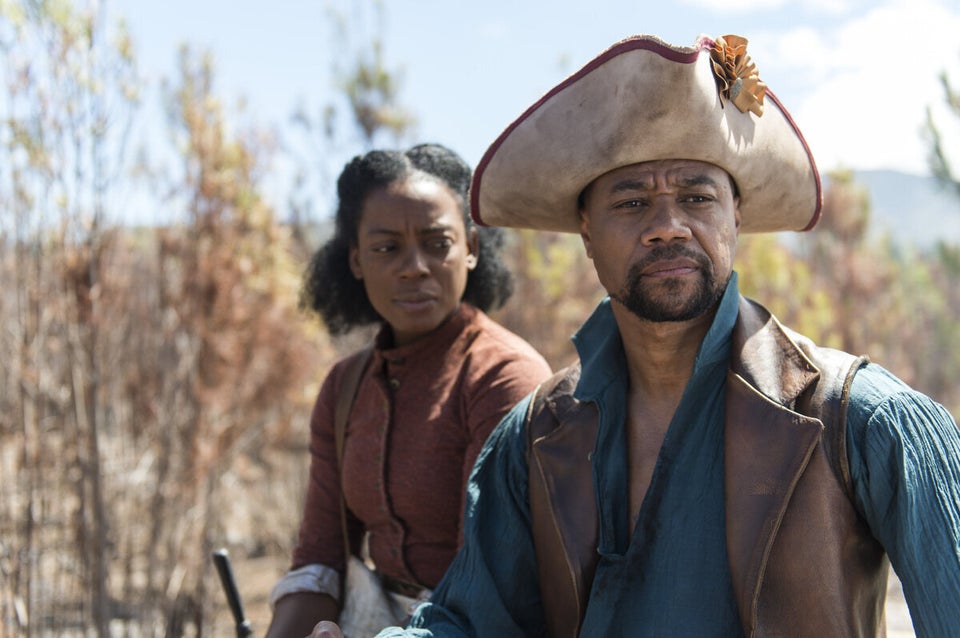 CBC TV Fall/Winter 2014-15
The broadcaster announced Thursday at their upfronts that aside from returning hits "Heartland," "Dragons' Den" (with new judges Vikram Vij and Michael Wekerle), "Murdoch Mysteries," "Mr. D" and the sixth and final season of "Doyle," along with trusty mainstays "This Hour Has 22 Minutes," "The Rick Mercer Report," "Coronation Street," "The Nature of Things," "the fifth estate," and "Marketplace," it will welcome 12 new primetime shows to their lineup.
"I'm really impressed with the level of creativity brought to the new shows we're rolling out next season -- we're trying different ideas in all of our content areas," said Heather Conway, executive vice-president, CBC English Services. "I'm also optimistic about where CBC is headed, and excited about our prospects of what I believe can make for a compelling future."
The most impressive comedy looks to be "Schitt's Creek" (amazing, non?) led by legends Eugene Levy and Catherine O'Hara, and also starring Eugene's son Dan Levy, and Annie Murphy. They play the formerly wealthy Roses, who find themselves broke and forced to live in a small, depressing town where they must learn to live without means but also discover the meaning of family.
There's also hidden-camera show "Fool Canada," which features the country's best improv artists travelling across the nation, pranking unsuspecting Canadians. It, along with "Schitt's Creek," will air as part of the 2015 winter schedule.
But it's the serious, thoughtful stuff at which CBC excels and this season, the broadcaster is ready to compete with the big boys, and based on what I saw, it is ready to play. Hard. It almost seems like CBC is taking a page from the BBC handbook: more miniseries, more gravitas, and more drama.
Seven of the 12 pickups are dramas. The CBC isn't pulling any punches with its shift in direction. The stories it plans to tell this fall (and winter) are grounded in history, which is good, but what's great is that the series are grounded in Canadian history -- which makes it that much more important.
First off is "Secrets and Lies," which technically isn't part of the fall schedule and premieres on Monday, July 7. It's a six-part miniseries which stars Martin Henderson as an everyday family man who finds the body of a four-year-old boy, then quickly becomes the prime suspect. If you've seen Henderson in "The Red Road," where he played a similar role (a man fighting for his family, his job and reputation), then you already know this is a sure thing.
"The Honourable Woman" stars Oscar nominee Maggie Gyllenhaal as Nessa, who becomes immersed in the world of espionage and government paranoia as she tries to right past wrongs. She inherits her father's arms business and finds herself in an international maelstrom as she struggles to promote peace between Israelis and Palestinians. It also stars the wonderfully understated Andrew Buchan who plays Nessa's brother, Ephra. (Have you seen "Broadchurch"? If not, find a way because he's all kinds of amazing.)
The final drama returning this fall comes from the creator of "Durham County." "Strange Empire" is a female-led frontier tale that is set in 1869 Alberta-Montana border country. Most of the men in the town of Janestown are gone and we watch as the women (including stars Cara Gee, Melissa Farman and Tattiawna Jones) struggle to survive, raise their families, find their independence and build a life. The Wild West has never looked like this before.
Once it gets cold outside, that's when the CBC goes for broke. "The Book of Negroes" will break your heart and open your mind. Based on author Lawrence Hill's award-winning novel of the same name, the six-part miniseries centres on Aminata Diallo (Aunjanue Ellis), as she fights and claws her way out of a life of slavery to return home. During her harrowing journey, she manages to find love with fellow slave Chekura Tyano (Lyriq Bent) and it's their story that provides a hope, a light amid the awful, cruel darkness.
The backdrop of slavery itself is pretty devastating. "We get the flavour of that but it's not all about that," Bent told HuffPost Canada TV at the upfronts. "It's about the incredible love that human beings have for each other. No matter what was thrown in front of them, they still pushed on. That burning desire that they had inside kept them alive, kept them together." "The Book of Negroes," which also stars Cuba Gooding Jr., Lou Gossett Jr., Ben Chaplin, Jane Alexander and Allan Hawco, will make you believe that love truly conquers all.
"Camp X" comes from Mark Ellis and Stephanie Morgenstern, the brilliant team who brought us "Flashpoint." Set during the Second World War, it follows the stories of five highly skilled young recruits from Canada, the U.S. and England who train as agents in the first spy-training facility in North America -- which just so happened to be on the shores of Lake Ontario. That's right, it's located between Whitby and Oshawa, Ont., (and, today, is known as Intrepid Park). For many of us who had no clue, well, that in itself is enough to make our jaws drop, but what's most shocking about this true tale is that it's never been told before.
"It's one of Canada's best-kept secrets, and it's something that is long overdue to be celebrated and to be explored," says Morgenstern. "It's a source of real pride that this groundbreaking place existed 42 minutes away from here." Mind. Blown.
"Pirate's Passage" is an animated series based on the novel by William Gilkerson and is produced, co-written and voiced by Canadian icon Donald Sutherland. It follows the friendship between spirited and imaginative Jim and Captain Johnson, who helps the 12-year-old with his schoolwork. But it becomes so much more as both Jim and the Captain also teach one another about themselves.
As for the unscripted fare, "CBC Selects" is a collection of some of the best programs from public broadcasters around the world, while "Balletlujah" (great name) is a film that celebrates the music of k.d. lang, and follows the creation of a ballet based on the Canadian artist's work.
"Canada's Smartest Person" will take a different approach to years past and according to ex-MTV host Jessi Cruickshank, will redefine "what it means to be smart." "Murdoch Mysteries'" Jonny Harris goes back to his comedic roots in "Of All Places," as he travels across Canada and immerses himself in people's everyday lives. Think of it like the Food Network's "Pitchin' In," but instead of Lynn Crawford cooking the locals a wickedly sumptuous meal at the end of her experience, Jonny puts on an original stand-up routine to show his thanks.
On that note, it's hard not be hopeful about where the CBC is heading. It knows that unique Canadian content is what it does best, all while being informative and interesting at the same time. You think of Canada, you think of CBC. It's as simple as that.
Here's the fall lineup (all times in ET):
8 p.m."Murdoch Mysteries"
8 p.m."The Rick Mercer Report"
8:30 p.m."This Hour Has 22 Minutes"
9 p.m."The Honourable Woman"
9 p.m."Republic of Doyle"
8 p.m."The Nature of Things"
8:30 p.m."The Rick Mercer Report" (repeat)
6:30 p.m. "Hockey Night in Canada"
8 p.m."Canada's Smartest Person"
Popular in the Community