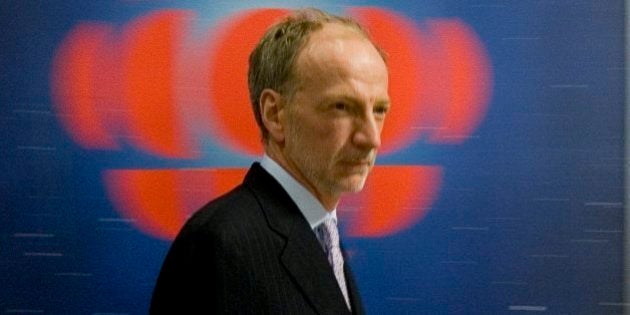 The broadcaster is scrambling to find a new business model after the devastating loss of NHL hockey, which moves to Rogers' cable networks this year under a $5.2-billion, 12-year deal the telecom giant signed with the hockey league last year.
The CBC will continue to broadcast Hockey Night in Canada for four more years under a sub-licensing agreement, but all revenues will go to Rogers.
CBC President Hubert Lacroix will hold a series of town hall meetings Thursday to announce the cuts and outline a strategy for bridging a $100-million revenue gap for the year, the Globe and Mail reports.
No estimates have been made of how many jobs will be lost or how deep budget cuts will be, but CBC labour representatives say the broadcaster can't take much more.
"It's harder and harder to continue working under that kind of atmosphere. Every six months at CBC, the world changes," Marc-Philippe Laurin, the CBC branch president at the Canadian Media Guild, told the Globe. "We're not talking about cutting to the bone. We're into the marrow now."
Lacroix had warned earlier this year of "dark clouds on the horizon" for the broadcaster.
"We are working hard to confirm the bottom line," Lacroix said in an internal memo. "However, it's clear that tough and more fundamental decisions will have to be made to establish a longer-term, sustainable, financial model for our corporation."
Compounding the broadcaster's problems are cuts to the CBC's federal subsidy. As part of the 2012 budget, the Harper government announced a 10-per-cent reduction to the CBC's funding, to be spread out over five years. By the 2014-2015 fiscal year, that amounts to a reduction of $115 million in funding.
The CBC has already seen two major rounds of cuts in recent years: It laid of some 800 workers in 2009, and another 650 in 2012.