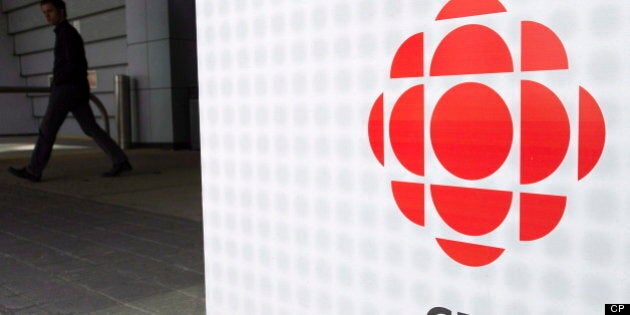 So, I guess we're now all clear that CBC is looking for a male children's television host between the ages of 23 and 35. Someone who can carry a tune. Show a silly side. Oh, and also "reflect Canada's diversity."
You may find that last bit a tad unclear. The casting agency that ran an ad for the position apparently did. In the original posting for the position on the Larissa Mair Casting & Associates website, as well as on Craigslist, potential hosts were asked to submit audition tapes only if they were "Any race except caucasian."
This did not go over well.
Twitter lit up with outraged comments.
The ad was quickly removed from Craigslist and modified on the Larissa Mair website so as to make no mention of race. The casting agent took the fall and apologized. "We were asked to seek a cast of diversity," Larissa Mair said, according to the National Post. "We mistakenly took that to mean that the production was not seeking Caucasian actors. This was a mistake that was made entirely by the casting company."
I'm not sure, though, that the fault was entirely Mair's. According to the same National Post story, the CBC provides casting agents with a letter that says the following:
"At CBC, inclusion and diversity is a priority. This means reflecting Canada and its regions as well as the country's multicultural and multiracial nature....

"As a part of our commitment to this priority, we are now reaching out to our partners in production to ensure that a concerted and documented effort be made ... to cast actors who reflect Canada's diversity."
How do you interpret that directive?
Make a concerted and documented effort to cast performers of different races and cultures -- just don't be blunt about it to the outside world? Always consider race and culture in your casting decisions, but pretend you're equally open to everyone? Keep a tally of the regional, racial, and cultural makeup of on-air personalities -- just don't show the public the scorecard?
I read it as a translucent plea to casting agents to bring in more non-Caucasians, with an unwritten expectation that said agents won't be gauche enough to actually articulate this strategy. "Heck, everyone's welcome to apply!" casting ads should declare. No need to put it in writing that only those who happen to be of an underrepresented ethnicity will get callbacks.
At least the original ads were honest. If CBC is looking for a host to balance some kind of cultural and racial diversity goals and/or requirements, then it should come out and say so. That would be more respectful of potential applicants, as well as of the taxpayers who fund the public broadcaster. If CBC isn't comfortable honestly setting those diversity goals and requirements out there in front of us, then that could be an indication they should be reconsidered.
On his website, blogger and National Citizens Coalition director Stephen Taylor, who was one of the first to spot and publicize the casting post in question, juxtaposed the original ad with quotes from Stockwell Day and Jason Kenney articulating the government of Canada's position on discriminatory hiring in the public service. "While we support diversity in the public service, we want to ensure that no Canadian is barred from opportunities in the public service based on race or ethnicity," says Day. "It's OK to encourage people from different backgrounds to apply but in our judgment it goes too far to tell people that if they are not of a particular race or ethnicity they cannot apply [for a job] that is actually funded by their tax dollars," says Kenney.
I take Taylor's point to an extent. There's something definitely off about excluding someone from a government job because of his race -- particularly when the government has gone on record as being opposed to such discrimination. It flies in the face of the equal treatment all citizens are supposed to receive at the hands of the state. But we also have to remember that what we're talking about here is casting an entertainer in a dramatic enterprise, not staffing a position in the bureaucracy. If CBC were airing a biopic of Lincoln Alexander, I think we'd all raise a few eyebrows if they issued a casting call for the lead that requested anything but black male actors. Race, age, ethnicity -- they're legitimate considerations for dramatic roles. Less so for television "hosts," I should think. But still of more potential consequence there than for normal public service jobs.
I suppose this is one reason I'm not comfortable with government involvement in the arts and entertainment -- subjective calls about artistic merit and messaging will always be in some ways inherently discriminatory, and thus best left to private actors. But as long as CBC remains our public broadcaster, the next best thing would be for it to have the courage and decency to make its casting choices transparent. If it sees a value in exposing kids to minorities who aren't well represented on television, and therefore wants to hire a non-white kiddie host, then tell us so. And be there with the guts, data, and fortitude to stand behind that decision. Don't throw the casting agency under the bus and point to vague diversity language. Doing so only confuses all concerned. It also leaves paranoid notions to fester about what kinds of discrimination Caucasians must be experiencing from CBC behind closed doors.
So, to Larissa Mair, stop apologizing. You've done us the favour of exposing a conversation and clarification our public broadcaster owes us all.