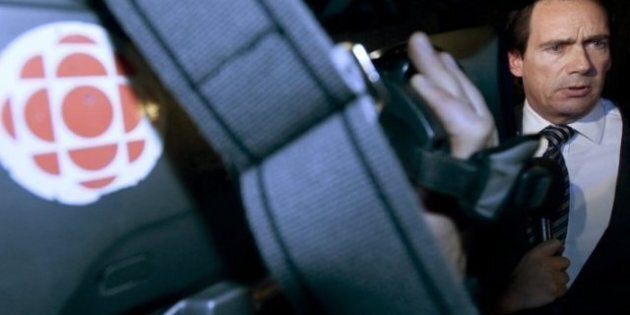 The war of words between Quebecor and Sun Media CEO Pierre-Karl Péladeau and the CBC is heating up.
Péladeau testified before MPs Thursday morning that it's the duty of his media empire to investigate the CBC using the Access to Information Act and that the public broadcaster is commercially aligned with almost all Canadian media, save for Sun Media, which he cast as Canada's lone dissenting voice.
The CBC posted a fact sheet accusing Quebecor of collecting more than $500-million in subsidies from Canadian taxpayers and using them to make record profits while complaining about competition from Radio-Canada in Quebec. The post also states Péladeau sent more than a dozen letters to Stephen Harper and others in government complaining that Radio-Canada doesn't spend enough on advertising in Quebecor papers.
The Quebecor CEO's testimony is part of an ongoing battle between the Information Commissioner and the CBC over Access to Information requests. The CBC is accused of failing to release information under the Act.
When the Tories brought the CBC under the Access to Information Act in 2007, it exempted information on journalistic, creative and programming activities, as long as these did not involve general administration. This exception is at the heart of the dispute.
The CBC's future is under increased scrutiny in light of the Conservative's majority position in Parliament. HuffPost has reported Heritage Minister James Moore wants to cut the broadcaster's budget by 10 per cent and some Tory MPs have been asking constituents to sign petitions calling for the CBC to be defunded.