Women inspire me every day. I am surrounded by women at my work and I have amazing female friends and clients. This International Women's Day asks us to #BeBoldForChange, to create a more equal and inclusive world. We all have the power to be bold and inspire change within ourselves and in the world.
My commitment to being bold for change is that I want to ensure that I am as informed as possible about what is going on in the world. In today's climate, I feel it is everyone's responsibility to be as educated as possible. Knowledge is the power that will allow us all to be bold for change. To celebrate International Women's Day, here are some of my favourite quotes from some very bold, very inspiring women.
"Far too many people are looking for the right person, instead of trying to be the right person." - Gloria Steinem
This quote inspires me on so many levels. First of all, Gloria Steinem has fought her whole life for women's rights, so this had to be first on my list. I truly feel when we are lost we are always looking around for Mr. or Ms. Right, as if everything wrong in our lives can be fixed by the right partner. I have found in my own life that the key to happiness is finding your true self. We waste a lot of time looking for something outside ourselves when the work that needs to be done is inside. Only then, when we are true to ourselves, will the right person come along and only then will we actually notice them and recognize in them the possibility of a fulfilling partnership.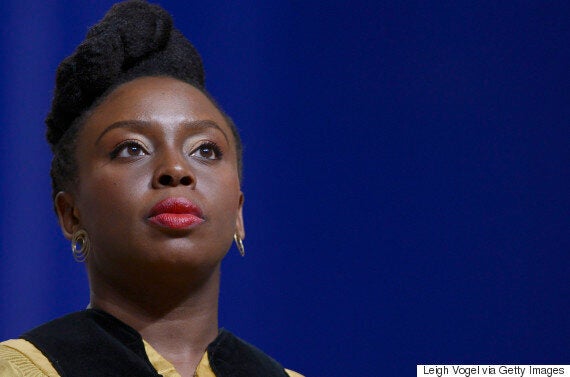 Chimamanda Ngozi Adichie receives an honorary doctorate of Humane Letters from Johns Hopkins
"This was love: a string of coincidences that gathered significance and became miracles." - Chimamanda Ngozi Adichie, Half of a Yellow Sun
Chimamanda Ngozi Adichie was already a prominent Nigerian writer when Beyoncé sampled her TEDx talk entitled "We should all be feminists" in her song "Flawless." That catapulted Adichie to further prominence. This quote from Adichie's novel Half of a Yellow Sun resonates with me because I truly believe that love is a miracle and if you are lucky enough to find it, well then you are truly lucky! A major part of finding love is coincidence, chance, accidents and, in the end, the miracle of people finding each other. Most things in life happen for a reason and have a higher purpose. This quote reminds me to be open to the miracle of what is possible.
"Beauty begins the moment you decide to be yourself." - Coco Chanel
When you have the confidence to be who you are, that's beautiful. This quote also speaks to me as a female business owner as Ms. Chanel owned her business at a time when women just did not do that. Chanel's designs were radical for her time, with drop-waists and sporty styles that were for a life of adventure, for movement and for a different vision for what women could be. She also made it chic and acceptable to wear black during the day, so without Coco Chanel, my #NKallblackeverything wardrobe might not exist!
"Success isn't about how much money you make, it's about the difference you make in people's lives." - Michelle Obama
Michelle Obama, to me, is incredible. The way she stood beside her husband - not behind him but alongside him. She inspired us with her grace, her mind and her kindness. And I love the story that the Obamas met when Michelle was Barack's boss! This quote spoke to me because I feel that the most important attachments in our lives need to be to people, to moments, to experiences. The attachment is to the hope that we all have the ability to leave this world a better place for our children. It's a privilege to live the life we do, and we need to honour that.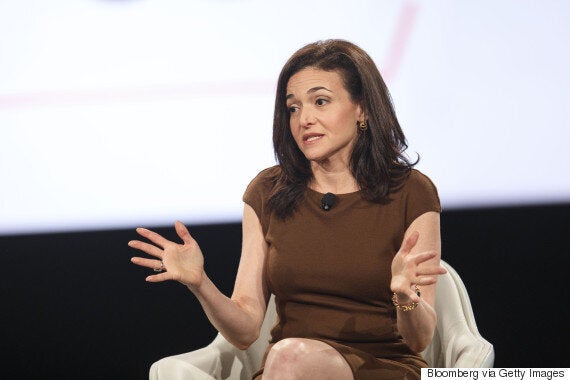 "It is the ultimate luxury to combine passion and contribution. It's also a very clear path to happiness." - Sheryl Sandberg
Sheryl Sandberg is so inspiring to me. She has started the conversation about women in the workplace for our generation. She has challenged all women to form truly equal partnerships in their personal lives and to advocate for what they are passionate about in the workplace. I love how this quote talks about fulfillment and happiness, a big goal for me this year. If you can do what you are passionate about and give back, you are well on your way to happiness, which matters so much more than other, traditional markers of success like money or fame.
"For the record, feminism by definition is the belief that men and women should have equal rights and opportunities. It is the theory of political, economic and social equality of the sexes." - Emma Watson
Emma Watson is a girl after my own heart. Everything she does feels like there is so much soul and mindfulness behind it. Every layer of her public image aligns with her values. I love her new Instagram featuring all sustainable fashion and I love even more that she is using the platform of her fame to speak about women's rights. I am just in awe of her. In terms of the quote I chose, can we finally put this definition to rest? Men and women should have equal rights and opportunities - I think we can all agree on that. We all should be feminists. It's about human equality, for men as much as for women.
You can celebrate International Women's Day in small or big ways. Every International Women's Day, my father used to give my mother a bouquet of flowers. This has always stayed with me because I grew up in a household where my parents were equals, truly in every way. They have been married for fifty years, honouring and loving each other every day of the year. However you choose to honour women today, I hope you are inspired by the quotes I chose and that you take on the challenge to #BeBoldForChange. After all, as Eleanor Roosevelt famously said: "Well-behaved women rarely make history." Last quote, I promise! Happy International Women's Day!
What are your favourite inspirational quotes? How do you celebrate International Women's Day? Tweet me @NatashaNKPR or comment below!
Follow HuffPost Canada Blogs on Facebook