Brace yourselves...it's mac n' cheese week and you're in for the CHEESIEST treat ever! As devoted Carbdashians and cheese lovers, we have a special place for this ultimate comfort food. All it takes is one spoonful to instantly bring us back to our childhood. Over the years, we've put twists on the traditional recipe but there's nothing like classic mac & cheese.
In light of this cheesy week, we've decided to up our mac n' cheese game with our six ooey-goeey macaroni and cheese recipes. Who would have thought that this dish could get any better? We've just put six amazing spins on this classic that will give a whole new meaning to the famous mac n' cheese!
1. Creamy Macaroni and Cheese
When does out-of-the-box thinking pay off? When it comes to this macaroni and cheese recipe, the easiest, cheesiest way to cook up the ultimate comfort food. To get the creamiest noodles, we melt everything together on the stove, transfer the cheesy mixture to a baking dish and finish it in the oven with a tasty golden cover of crunchy breadcrumbs.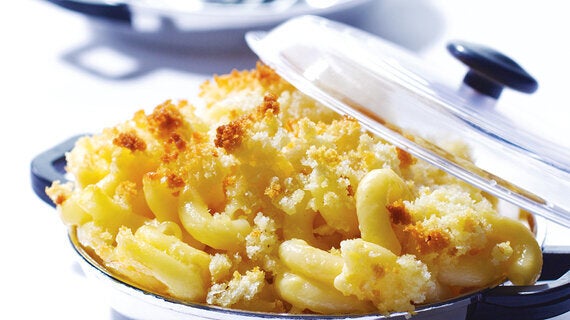 A cheesy staple at your table, this Greek mac & cheese topped with a feta crumble, will be sure to pull you in for seconds!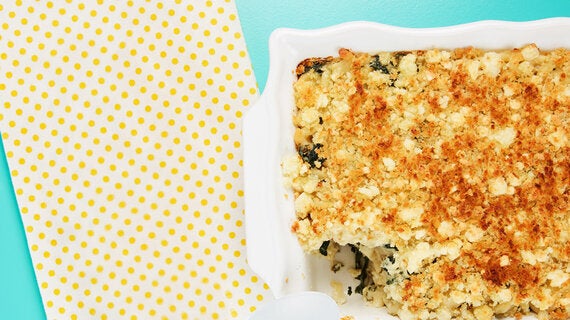 3. Mac and Cheese Cups with Buttery Bacon Crumble
Heartwarming and drool-worthy individual cups of comfort, brimming with old-fashioned cheddar and Swiss mac 'n' cheese. Topped with crumbly bacon, buttery crackers and Parmesan cheese, each cup is rich and delicious!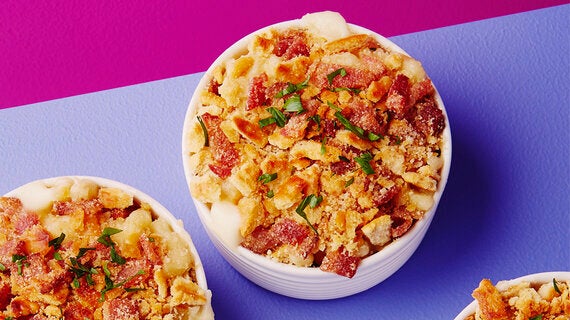 4. Macaroni and Cheese Bites
Looking for the perfect one-biter? These macaroni and cheese bites, balls of cheesy noodle greatness, are coated in breadcrumbs and baked to golden perfection.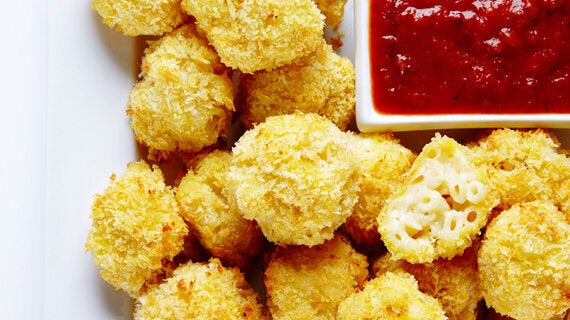 5. Macaroni and Cheese Stuffed Shells
Now this is some out of the box thinking. Lisa has taken two of our favorite comfort foods -- macaroni and cheese, stuffed shells -- and merged them into one. Jumbo shells are stuffed with her homemade, cheesy mac and cheese and then topped with a buttery Ritz Cracker crumble. Yes, you get a perfect mac and cheese recipe AND an easy stuffed shell recipe all in one -- talk about doubling down on comfort food!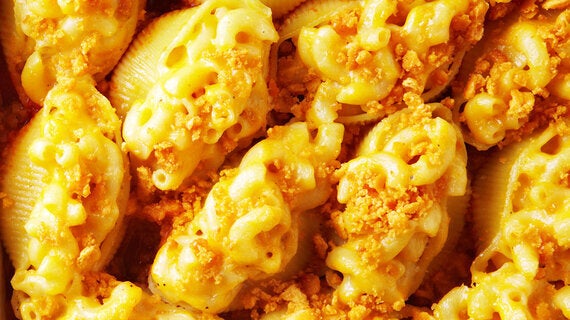 6. Three Cheese Macaroni and Cheese
Here, our mac and cheese lets the cheese do the talking, the creamy goodness of melted Gruyere, white cheddar and Velveeta nestled beneath a crunchy golden crust speaks volumes. This homemade classic of cheesy and buttery simplicity will take you on a welcome trip down memory lane, ketchup bottle in tow.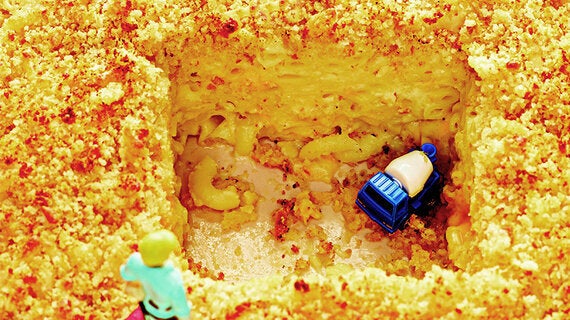 Follow HuffPost Canada Blogs on Facebook