I can still remember my first real Christmas.
I was in fourth grade and came home from school carrying a construction-paper garland that I made in class for my Christmas tree. There was just one problem, I didn't have a Christmas tree.
For as long as I could remember, I asked my parents for a Christmas tree. To me, a tree signified family, the holidays and more importantly, it meant being Canadian, or what I believed to be Canadian, anyway.
At that age, I knew the basics of Christmas. It was a religious holiday, people bought each other gifts, which was put under a tree, and nobody was allowed to open them until Christmas morning. Santa came down your chimney, ate all your cookies, and you would be left with toys to show off to your friends when you went back to school.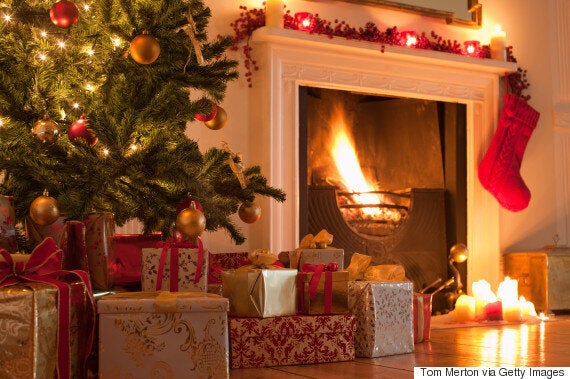 Not my tree, but this image is what I believed Christmas was supposed to look like.
My parents, both immigrants from India, probably had the same understanding of what Christmas was as I did, mostly from watching North American television shows and movies.
That day, I came home and went straight to my dad with the garland.
I wasn't a spoiled kid and I usually never got anything I asked for, but I was famous in my household for throwing epic crying temper tantrums.
I asked my dad where the tree was (it was probably a few weeks before Christmas) and he told me we weren't getting one.
He suggested I hang the garland on the TV stand (I have decorated the TV before, people) and ensured my younger brother and I we would get a present anyway. He thought a tree was a waste of money and again, we were Hindus.
As a second-generation Canadian, who is South Asian and Hindu, Christmas was still something I always craved.
I flipped out and started crying. And to make things worse, my five-year-old brother saw and copied me.
Mind you, the crying tactic usually never worked in my house, but maybe after years of asking, my dad finally gave in.
Even if Christmas had nothing to do with my religion or culture, I was bombarded by it anyway.
We drove to Walmart and there, I filled the shopping cart with the most decorations I could find. From sparkly snowflakes to gold ornaments and even an angel for the top -- I set out to make this a real Christmas.
Eventually we put up the tree in our house and because my brother and I only got one gift each every year during the holidays, I wrapped up other random objects in the house to fill the space under the tree. I also asked my parents for $5 and went the dollar store to find small gifts for everyone else. I was serious about Christmas.
It was partly being materialistic (like yeah, who doesn't want new things) but I was mostly trying to fit in.
I wanted our house to have twinkle lights like the neighbours, I also wanted to wear the new things I got during the holidays to school and as strange as it sounds, I thought performing all the typical traditions would make me feel as Canadian as my classmates.
Even if Christmas had nothing to do with my religion or culture, I was bombarded by it anyway.
In class we made decorations for our trees, we never talked or celebrated other holidays and during the holiday season, stores, malls and television stations were all things Christmas, all the time.
We held Christmas assemblies and were taught to sing Christmas songs, we gave cards to kids in our class. I was conditioned to love Christmas, but when I tried to explain this to my parents, they just didn't get it.
I also was embarrassed about Hindu holidays like Diwali, and when my mom would put up diyas around the house, I didn't want to invite friends over. I just wanted to celebrate something "normal" like Christmas.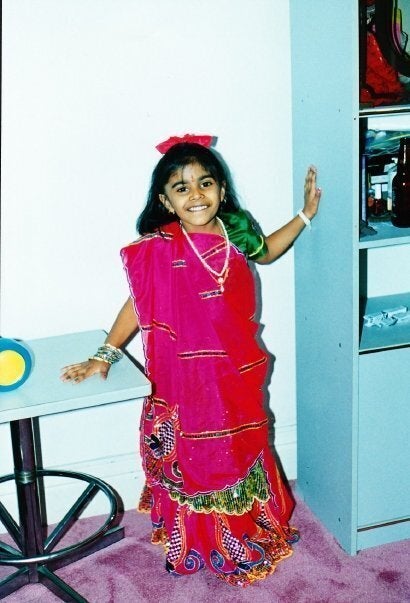 What the holidays at my house looked like, Diwali.
This scenario is probably similar for other children of immigrants, especially when it comes to understanding what this undefined definition of being Canadian was. I just wanted to be like the kids in my class as much as possible. I hated being singled out for the things that made me different.
Still, this phase didn't last long. As I got older, I grew out of my obsession with Christmas, in the same way I stopped playing with dolls.
Celebrating the holiday meant rewriting my family's history, denying my culture and it just wasn't worth it.
I now understand there isn't a single identity or narrative that makes a person Canadian. I've grown to appreciate my traditional culture, which doesn't mean I'm anti-Christmas either. I still participate in Secret Santa exchanges, go to holiday parties and watch cheesy holiday movies like Elf. Christmas is now a time for me to spend with the people I love and create my own traditions along the way.
When I look back, I am embarrassed by the way I forced the holiday on my parents. They faced a difficult balancing act of wanting to fit in to the Canadian lifestyle without leaving their cultures and traditions behind. Add to that the pressure of appeasing their kids who cried for material things like Christmas trees.
And I am sure they were hurt we didn't show the same enthusiasm for Hindu holidays, but then again, I hope they understood why I Christmas was once so important to me.
We ended up giving our tree (yes, that tree) to my younger nieces, and the twinkle lights never went up on our house ever again. Today, Christmas morning is no different from any other morning, and that's perfectly OK.
Born And Raised is an ongoing series by The Huffington Post Canada that shares the experiences of second-generation Canadians. Part reflection, part storytelling, this series on the children of immigrants explores what it means to be born and raised in Canada. We want to hear your stories -- join the conversation on Twitter at #BornandRaised or send us an email at bornandraised@huffingtonpost.com.
Follow HuffPost Canada Blogs on Facebook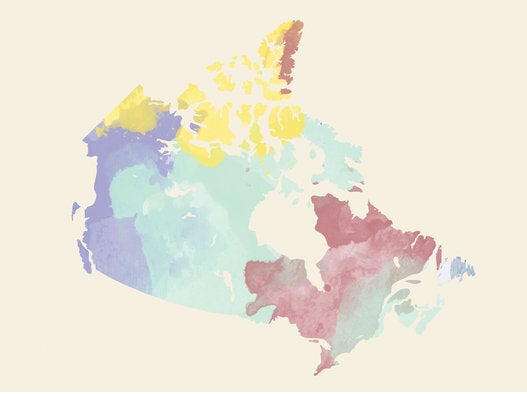 Who Are Second-Gen Canadians?