On Sunday, Céline Dion's three sons filmed a sweet video message for the singer in honour of Mother's Day.
"Happy Mother's Day, mom! We love you very much," her eldest, 16-year-old René-Charles, said in the video, before repeating the message in French. Behind him, his six-year-old twin brothers, Eddy and Nelson, can be seen smiling at the camera and looking very grown up.
The heartwarming video was shared on Dion's Instagram page. "Céline gets a surprise message from her 3 boys! Happy Mother's Day!" the caption read.
"What makes me most proud is to be a mother," she told Extra in February. "I have three magnificent kids, that through them, I see my husband and I have the strength today to keep dressing up."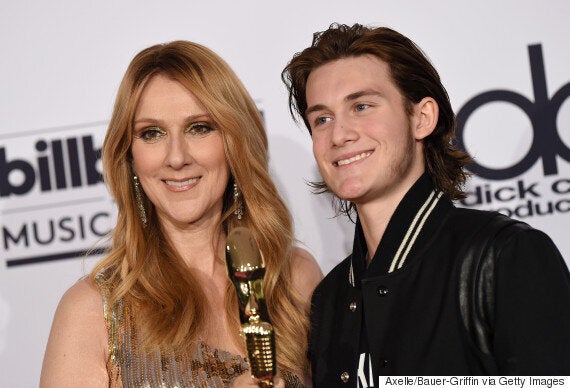 Céline Dion and son René-Charles at the 2016 Billboard Music Awards.
Scroll through the photos below to see how these celebs and more honoured the mamas in their life this year.
Reese Witherspoon shared a sweet throwback photo with her three kids on Instagram. In the caption, she called motherhood "one of the biggest joys of my life."
The 41-year-old star had her first two kids, 17-year-old Ava and 13-year-old Deacon, with ex Ryan Phillippe. She had her youngest, four-year-old Tennessee, with husband Jim Toth.
John Legend not only gave a shout-out to his wife, Chrissy Teigen, for being an amazing mom, but to his daughter Luna's grandmothers too!
Naomi Watts shared a photo of the gifts her sons showered her with on Sunday. They included hand-drawn portraits of the actress, as well as handwritten notes of love.
Watts has two boys, nine-year-old Alexander and eight-year-old Samuel, with ex Liev Schreiber.
This Mother's Day, Madonna not only shared individual photos of her six kids on Instagram, but she also paid tribute to her late mother, who she credits with making her the mom she is today.
"The Greatest Accomplishment of my life is to be the Mother I never knew!" she wrote in her caption.
Vancouver-born star Jacob Tremblay shared an adorable photo with his mom. "I love my Smother sooo much! Happy #MothersDay," he wrote.
Jennifer Lopez shared a sweet selfie with her nine-year-old twins, Max and Emme, declaring herself a "proud mama."
Gwyneth Paltrow got spoiled by her kids on Sunday. In an Instagram post, she revealed the punny gift her daughter, Apple, gave her. "You mean a latte to me," reads a post-it stuck to a coffee mug.
Paltrow has two kids, Apple and Moses, with ex Chris Martin.
Mariah Carey's twins, Monroe and Moroccan, turned six last month. On Mother's Day, the 47-year-old singer shared a candid photo with her children, writing, "Ooh darling cause you'll always be #dembabies."
Kim Kardashian has two kids with hubby Kanye West. On Sunday, the 36-year-old paid tribute to her tiny tots — four-year-old North and one-year-old Saint — for giving her "a deep love I can't explain."
Selma Blair not only paid tribute to her five-year-old son Arthur this Mother's Day, but she also shared a message of support to other mamas. "Happy Mother's Day to all of you mother lovers and mothers. We got this," she wrote on Instagram.
Lucy Liu became a first-time mom in 2015. On Sunday, she wrote the sweetest things about her son, Rockwell, on Instagram: "Because you are free with your heart to love all around you, even to strangers in the subway, you make my heart grow every day. Happy Mother's Day."
To honour her famous mom, Goldie Hawn, and mamas everywhere on Mother's Day, Kate Hudson shared an adorable family photo on Instagram.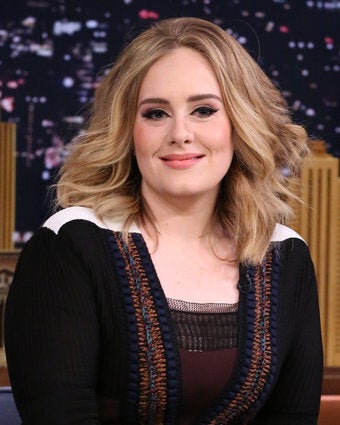 Youngest Celebrity Moms