The world sat tight for the birth of Kate Middleton's and Prince William's royal prince. Then we waited anxiously for the baby's name to be revealed (Prince George Alexander Louis.) Naturally, we are now anxious to see what kind of fashionable outfits the third-in-line to the throne will be sporting around London. Adorable onesies and designer bibs perhaps? Maybe even a baby polo outfit to match pops?
If we lavish half as much attention on the newborn's style as we did on the Duchess of Cambridge, you can be assured that we'll be seeing many Prince George style galleries on HuffPost Canada Style in the years to come.
So that makes us wonder, where do royals and celebrities alike shop for their little progenies?
Story continues below the slideshow: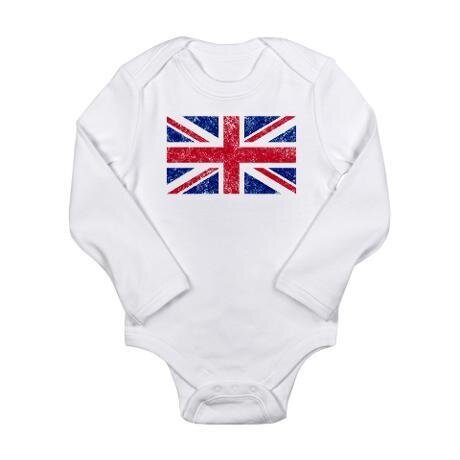 If Kate wants to go where the A-Listers shop, Bonpoint is a baby boutique that comes to mind immediately. Popular amongst the celebrity sect, the store has locations in London, Los Angeles and New York so Will and Kate will more than likely be spotted at their stand-alone stores on Sloan Street or Brompton Road. The French children's couture house carries floral dresses, tweed coats and pin-tucks all tailored to perfection. Fans of Bonpoint include Tom Cruise and Katie Holmes' daughter Suri Cruise and Angelina Jolie and Brad Pitt spawn Shiloh Jolie-Pitt amongst many other children of the rich and famous.
Along with cashmere cardigans, Missoni sweaters and Gucci shoes, the store makes custom nursery furniture and apparently diamond encrusted stuffed animals! (Think Prince George would want a bedazzled giraffe?)
So, if you want to go celeb-spotting, forget lurking outside restaurants like The Ivy or the Chateau Marmont. You may have a better chance of running into one at another West Hollywood children's boutique, Bel Bambini.
But not all baby stores are in Hollywood.
With their busy schedules, we can understand if the Duke and Duchess of Cambridge and many celebrities (and their assistants) shop online for their little ones.
According to their website, the line features "…vibrant separates and accessories inspired by retro patterns and traditional silhouettes and updated with fresh, unusual fabrics and whimsical adornments."
So go ahead and get a baby gift for Will and Kate or splurge a bit on your own child.