As Halloween parties took over the weekend, Hollywood's finest were out for the festivities.
Fergie and Duhamel weren't the only ones to join in on the Halloween spirit. Celebrity stylist Rachel Zoe and her husband Rodger Berman also attended Kate Hudson's party dressed up as Sonny and Cher, while supermodel Cindy Crawford and her husband Rande Gerber arrived at a different bash dressed as Slash and Axl Rose of Guns'N'Roses (for more images, click here).
And since Halloween hasn't officially happened yet, we're sure to see even more outrageous and over the top costumes (we're looking at you, Heidi Klum!).
Click through the slideshow to see what the stars wore this weekend and in the past. Perfect for some last minute halloween inspiration.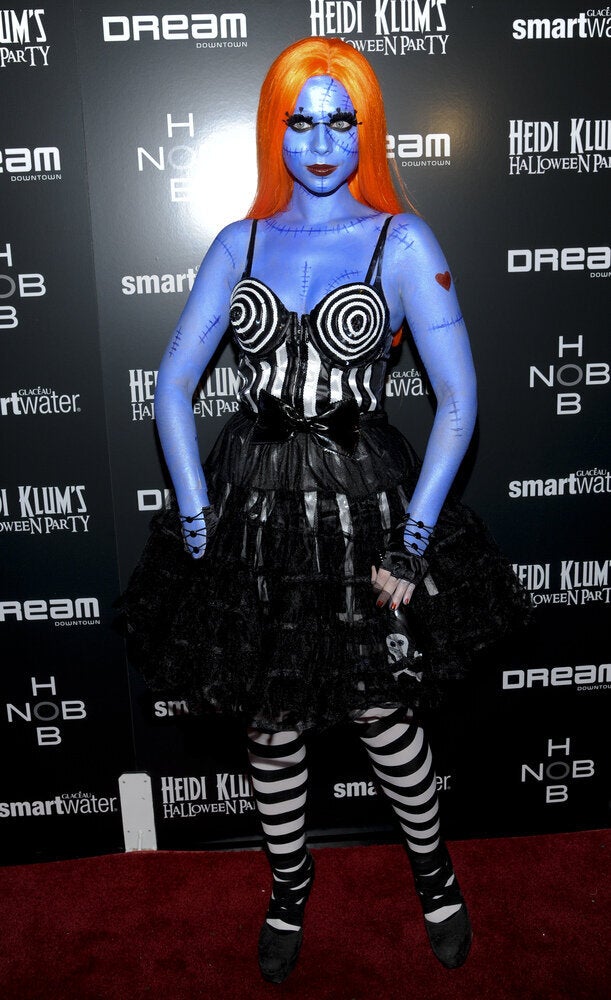 Celebrities In Halloween Costumes