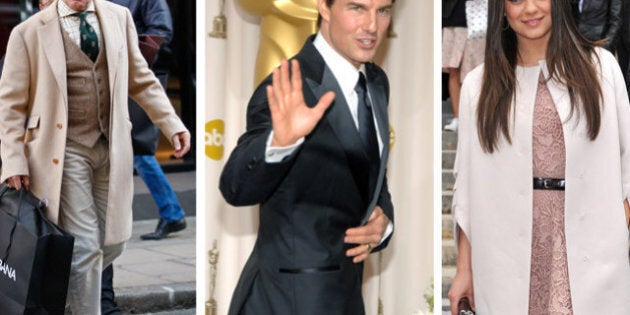 With their scads of money and high-stress lifestyles, it makes sense that celebrities would invest heavily in hobbies and leisure activities that help them unwind after a hard day at work. Here are some of the more interesting and unexpected hobbies of some of our favourite famous people.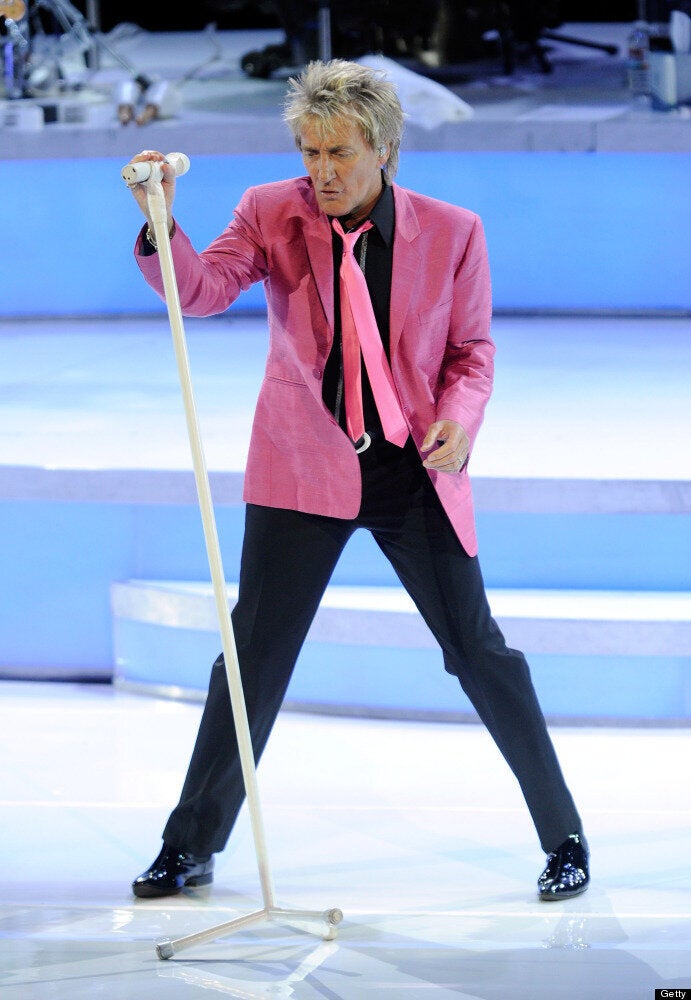 How The Other Half Unwinds
The "Do You Think I'm Sexy" singer has been collecting and assembling model trains for many years now (we think it's a far more appropriate pastime for a man of his age than his previous hobby of collecting supermodels…badaboom!) After Stewart's handiwork appeared on the cover of a model train magazine, he said, " "It means more to me to be on the cover of Model Railroader than to be on the cover of a music magazine."
The Top Gun is also a top blade. Tom Cruise is so enamoured by the gentleman's sport of fencing that he even brought his pals Will Smith and David Beckham on board. "Tom has a room for training," Smith told the Daily Mirror. "We don't get enough time to hang out, just us three guys, so this is his way of getting together and bonding." Rumour has it that Cruise and Katie Holmes are also big fans of Scrabble. Imagine getting "quinte" on a triple word score!
Susan Sarandon loves to play tennis -- table tennis, that is. The Academy Award-winning actress adores the freedom that game offers for you to just be, well, yourself. "In ping-pong, you don't have to wear somebody's else's shoes, like in bowling. You can wear whatever you want," enthuses Sarandon, who is one of several partners in the SPiN Galactic chain, a social club for ping-pong enthusiasts with locations in New York City, Milwaukee and Toronto.
Many of us are lucky enough to have one or maybe even two cars. Jay Leno has over eighty cars and just as many motorcycles. The jewels of Leno's collections are his classic cars, which include a 1951 Hudson Hornet, a bulletproof 1940 Plymouth Super Deluxe Business Coupe and a va-va-voom fire engine red 1966 Chevrolet Corvair Corsa. On the modern side, he's the proud owner of a sleek 2005 Ford GT that is one of only 4,038 built. What do you think the guy pays in insurance alone?
Mr. Arquette frequently gets in touch with his feminine and slightly grandmotherly side by taking up a pair of needles and knitting and purling his stresses away. We can't help but wonder if the reason his marriage to Courtney Cox collapsed was because he gave her yet another itchy scarf for her birthday. But Arquette isn't alone in this one -- other surprising celebrity knitters include Joan Crawford, Felicity Huffman, Geri Halliwell and Russell Crowe.
As if we didn't love this woman enough already! The beautiful and talented Kunis is a huge World of Warcraft nerd and was so addicted to it that she actually had to quit for a time. Miss Kunis, you can join our guild anytime!
You definitely don't want to get on this exuberant retired game-show host's bad side. Bob Barker is apparently a black belt in karate and has studied under none other than…Mr. Chuck Norris. (We couldn't make this up if we tried.) Okay, okay -- we will absolutely have our pets spayed and neutered if it keeps you happy, Bob!
Johnny Depp is a man's man! A dude's dude! Johnny Depp is deeply and awesomely secure in his masculinity! So it's totally cool by us that he likes Barbies. "I do like playing with Barbies," the actor revealed. "It's a great thing to do with your kids. Once, I was exploring different characters with the Barbies and my daughter didn't like it. At one point she said, 'Dad, please just stop, don't do that, just do your regular voice.'" Would that be his Willy Wonka regular voice or his Jack Sparrow regular voice?
It'll likely come as no surprise to anyone that the twee country singer enjoys delicate things, but who would have thought that she was so crafty -- or for that matter, actually had time to make crafts? But as Swift showcased on her Facebook page last year, her talents apparently extend to fully encased idyllic scenes of winter. Do we hear a next single?
Well, the head writer for "Saturday Night Live" has to get his inspiration somewhere, doesn't he? Meyers readily admits that he buys comics less for their collectors' value and more just to read them -- and perhaps to find future job opportunities. He and co-worker Bill Hader wrote a one-off Spider-Man comic book in 2009.