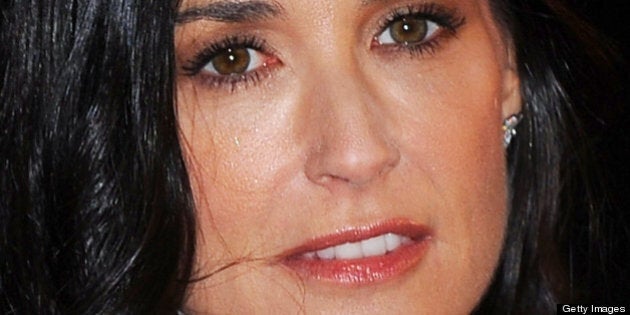 Middle-aged women are envious of Demi Moore because she's 50 and c'mon, just look at her gorgeous face.
On the flip side, twenty-something women are also jealous of Demi because frankly, she looks better than those youngsters.
Ashton Kutcher's ex-wife's perfect complexion makes her look decades younger than what seems humanly possible. If we were to break into her mansion, we actually expect to find water from the fountain of youth running through her plumbing.
While we can't find a logical explanation for her unnaturally dewy skin, we'll chalk it up to her fantastic beauty routine.
Spring is the time to rev up your skin care game and who better to turn to for tips than the celebs we envy for their eerily pore-ess complexions. (We're not talking about airbrushed magazine covers.)
Story continues below the slideshow: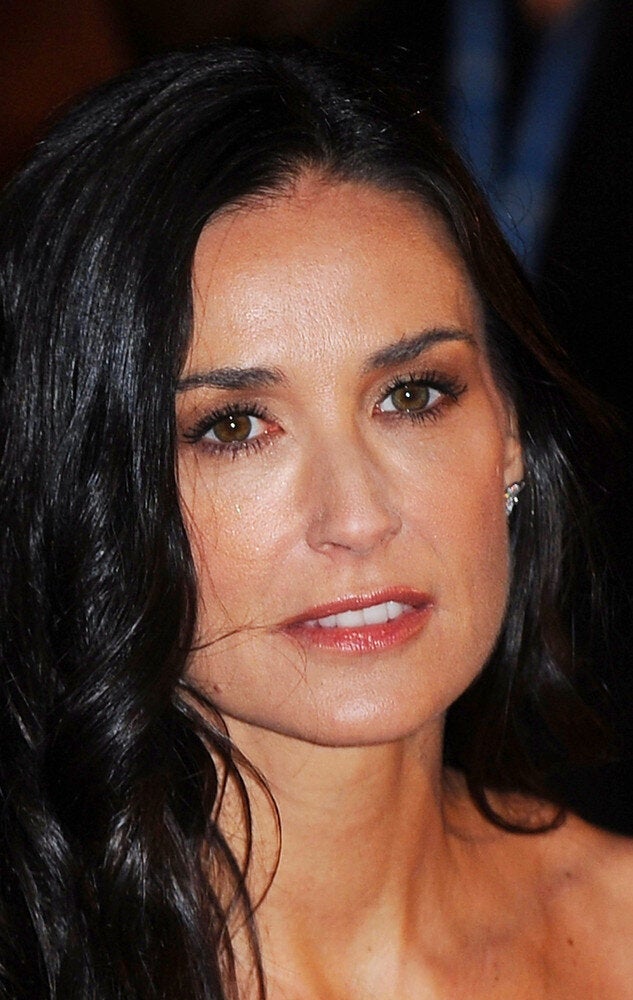 Celebrity Complexions We Envy
She doesn't look a day over 25 and that's just weird because she's 50 years old, people.
Demi also swears by the simple rule of keeping her skin hydrated by moisturizing regularly.
The Oscar winner is the epitome of natural beauty and we love her porcelain skin and characteristic beauty mark.
She was in a movie called "Monster" but Charlize Theron is the furthest thing from one.
The 37-year-old South African beauty has a perma glow and rarely gets caught looking ghoulish. She swears by the brand she represents, Dior, and regularly washes her face with cold water and DiorSnow foaming cleanser.
To keep skin around her eyes bright and moisturized, she uses Dior Capture Eye Cream. As someone with a lighter complexion, Theron makes sure she protects her skin from UV rays by using La-Roche Posay 50 Sunblock.
Poor Jen Aniston. We stalk her love life but that's a small price to pay for being rich and beautiful, right?
While she hasn't exactly nailed it in the dating department (although we're rooting for her relationship with Justin Theroux), she sure as hell rocks in the beauty arena.
The 44-year-old's skin always looks radiant and sun-kissed and while she admits to using Botox, she tries to stay away from overly invasive procedures, opting for laser treatments.
Gentlemen, take note. Ryan Reynolds is one of the few male celebs praised for having perfect skin.
At his age (Reynolds is 36), fine lines start to plague men but not Ryan. While he hasn't commented on what products he uses to keep his skin at the pinnacle of perfection, he vouches for proper sun protection techniques. He even did a PSA on how to protect yourself from the sun to fight melanoma!
Guys should try Clinique M Protect SPF 21 and to quench thirsty skin, LAB Series has a great oil control hydrator.
Popular in the Community