Living a lifestyle like that of the rich and famous might be something that many Canadians aspire to, but not something most of us could ever imagine. One of the most glamorous aspects of following our favourite stars is being able to see all the amazing vacations they get to go on. Their luxury vacations take them to the most beautiful places in the world while the world watches with envy.
At Travelocity.ca, we have seen some amazing celebrity travel moments this year! From Bieber brawling in the streets of Britain; to hot beach bodies and destination weddings -- 2013 has been a year of exciting travel.
With 2013 coming to an end, and a new year with exciting moments about to start, we wanted to take a moment to look back at 12 celebrity travel moments that really made waves this year.
1. Avril Lavigne and Chad Kroeger - Portofino, Italy
The famous Canadian musicians shocked the world with the announcement of their engagement. They exchanged vows in the south of France, then enjoyed their honeymoon in Portofino, Italy this summer, where they were seen cruising around this gorgeous Italian fishing village. The couple was seen stealing kisses over lunch and enjoying some of the region's wine and at one point, a fan came by to congratulate them and they happily posed for a photo, wine in hand.
2. Leonardo Dicaprio - Ibiza, Spain
This summer, the 38-year-old actor and his girlfriend Toni Garrn, visited Ibiza, Spain and stayed with his billionaire friend Vladislav Doronin. Even though Ibiza is known for late night entertainment, Leo chose to take a relaxing break on his friend's yacht, but still partook in some alternate excitement, having fun on a Flyboard high above the waves.
3. Chris Hemsworth - Sydney, Australia
Earlier this year, Thor superstar and Aussie native, Chris Hemsworth, travelled to his hometown, Sydney Australia, with his wife Elsa and baby daughter, India. He was spotted holding India softly as he entered through the airport. First thing the family did upon arrival was to hit the shopping mall. The whole family looked fashionable as they enjoyed their family vacation.
4. Charlie Sheen - Scotland
In July, Charlie Sheen once again managed to raise a few eyebrows when he turned up in Scotland trying to find the Loch Ness Monster. He spent four days hunting down the mythical creature that is believed to live deep below the water in the loch. For the most part, he was on his best behaviour during the trip, causing trouble only once when he attempted to climb a Nessie sculpture. Ultimately, that was the only sign of Nessie he saw.
5. Jay-Z and Beyoncé - Havana, Cuba
Mr. and Mrs. Carter stirred up quite the controversy this year when they decided to vacation in Havana, Cuba -- a country where Americans are mainly prohibited from visiting. Politics aside, Cuba makes a great vacation destination as it offers great sunny beaches and relaxing environment for visitors at prices typically lower than other sun destinations.
Rihanna has made history this year when she became the first ever female artist to score seven number ones in the U.K. charts in consecutive years. Wrapping up her Diamonds world tour, Rihanna spent some time celebrating and relaxing in her home country of Barbados. She was spotted partying with her fans one day, then celebrating her grandfather's birthday with family the next.
7. Nick Cannon & Mariah Carey - Disneyland in Anaheim, California
Mariah Carey and Nick Cannon, along with their adorable twins Moroccan and Monroe, celebrated their fifth wedding anniversary (and the twins' second birthday) last April at Disneyland in Anaheim, California. The twins celebrated with a prince and princess-themed party, then the adults followed up with a vow renewal ceremony in front of Sleeping Beauty's Castle, according to Entertainment Tonight. The couple shut down the whole venue for the private ceremony and garnered a lot of attention from the media as the couple shared many of their magical moments using Vine and Twitter.
8. Neil Patrick Harris - Saint-Tropez, France
Neil Patrick Harris and his long-time love and fiancé, David Burtka, visited beautiful St. Tropez with their two-year-old twins. They were joined by Elton John's husband, David Furnish, and their two sons Zachary and Elijah but John himself could not make the annual trip as he was recovering from surgery. Saint-Tropez is also one of Rihanna's favourite vacation destinations.
9. Jessica Alba and Nicole Richie - St. Barths, France
Jessica Alba took her celebrity BFF, Nicole Richie, on her family vacation. The girls' island vacation had people talking about why Alba decided to bring her friend along on her family vacation, but in fact, they were there to celebrate the wedding anniversary of some mutual friends. Regardless, one thing is certain; they had a lot of fun in their beautiful bikinis. Other celebrities, like Julianne Hough, also visited the beautiful island this year to soak up the sun as well.
10. Miley Cyrus - Bahamas
There was much speculation when Miley decided to vacation in Hope Town, Bahamas in early 2013 without her then-fiancée, Liam Hemsworth. She was noticed by many of her fans who tweeted about what she was doing and who she was with, with many even snapping photos of her. This prompted many to question the status of the relationship between Liam and Miley. Regardless of the reason, she enjoyed her time in the beautiful islands of the Bahamas. In the end, she did break up with Liam a few months later. Perhaps her "twerking" had something to do with it?
11. Ke$ha - Mumbai, India
Ke$ha wowed the crowd in Mumbai, India in November with her raunchy closing number at the inaugural amfAR India charity event in support of the Foundation's lifesaving AIDS research programs. She visited Mumbai to support the cause but also brought much attention to herself with her extraordinary make-up. Her black smoky eye flared out in a feathered fashion and the whole look reminded many of Black Swan. Also in attendance at this star-studded event were Oscar winner Hilary Swank, Sharon Stone, designer Kenneth Cole, and Indian superstars Aishwarya Rai and Abhishek Bachchan.
12. Justin Bieber - London, England
The Canadian pop superstar's trip to London, England as a part of his U.K. tour was perhaps not the most controversial moment of the year for him but he certainly received lots of attention. The highlight of this trip was when he threatened to attack a photographer as he was leaving the Langham Hotel. But since then, Justin has managed to get into some sort of trouble pretty much anywhere he travels.
If reading these hot moments of 2013 has you reaching for you sunglasses and paparazzi shield, be sure to visit www.travelocity.ca for more information on how you can recreate these and make them your own.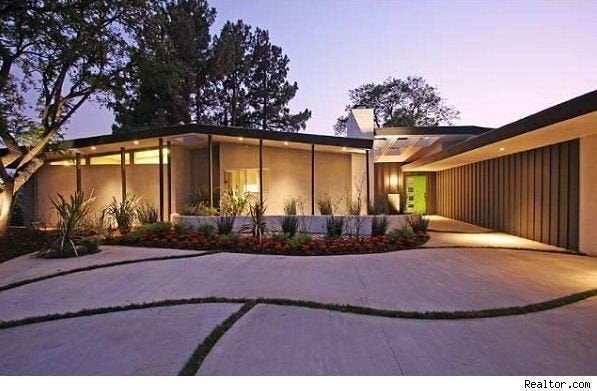 Amazing Celebrity Homes