If there was any question about Céline Dion's complete and utter dominance in the music world, it was settled at the Billboard Music Awards last night.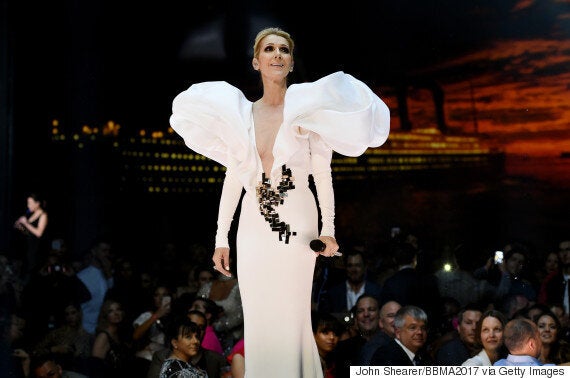 At the show on Sunday night (May 21), the queen of love ballads, dressed in an angelic Stephane Rolland ensemble, sang her iconic song, "My Heart Will Go On," from the movie "Titanic," to a crowd that roared in approval.
The song was made even more poignant in light of the death of her husband, René Angélil, who died last year. Angélil, who also acted as Dion's manager, was the one who convinced her to do the song, much to her hesitation.
"I wanted to choke my husband. Because I didn't want to do it!" she revealed last week.
And then, of course, there are the lyrics and context of the tune, the emotion of which was palpable throughout.
But singing one of her trademark songs was hardly the only impressive thing Dion did all night.
There was this jaw-dropping moment, where she paused her chats with the press backstage to stand in awe of another diva, the one and only Cher, who received Billboard's Icon of the Year award.
No wait, you need to look at it from another angle, where it shows how she had the press room join in on a Cher singalong. (To be honest, we were singing along at home too.)
Those raising-the-roof hands. Those bouncing shoulders. That "I do not care if you think I'm the cheesiest woman alive, I'm loving life and you can come along if you want" glance.
Last, but not in any way least in our northern hearts, was this incredible moment, when the queen of Quebec met the king of Toronto in an exchange that can only be described as Canadian gold.
"I'm like, a year away from a Celine tat," Drake — who, by the way, became the winningest artist ever at the Billboard Awards last night with 13 trophies — tells Dion.
Yep, it's official — Céline's appeal literally has no bounds.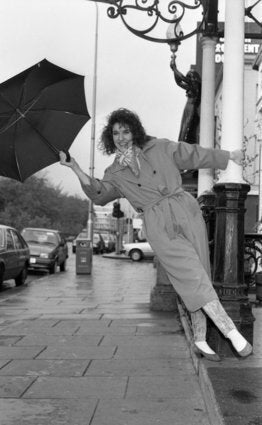 Celine Dion Style Evolution (2016)