René Angélil still lives on through his wife's music.
The 48-year-old dedicated the theme song from the film "Titanic" to her late husband, who passed away in January after a long battle with cancer.
"'My Heart Will Go On' has been an important song in my life for nearly two decades," she said to the audience. "Now and tonight, I'm very honoured to sing it for all of you and for the love of my life. René, you will always be in my heart."
The singer is also keeping her late husband's memory alive in other ways: through body art.
"I gotta admit that since my husband passed away, they can make the tattoo as his heartbeat," Céline said, "so I might have his heartbeat on my body for the rest of my life."
"I'm really doing well," Dion said. "My children are doing really well and I'm doing really well. I have to stand strong for today... I still feel [René] very much, I cope pretty well with his new life."
She's also moving on to a new chapter in her life with a new album, entitled "Encore Un Soir," which will be released August 26.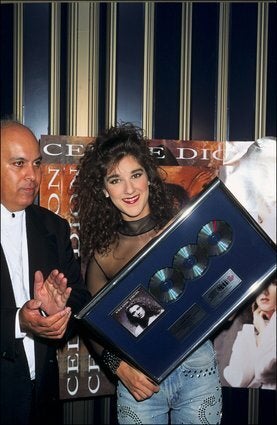 Celine Dion and Rene Angelil